Thursday, May 4: Stockholm
Here is a view from Kungsholmen, the island where we're staying:

At the eastern-most point of Kungsholmen is Stadshuset (City Hall):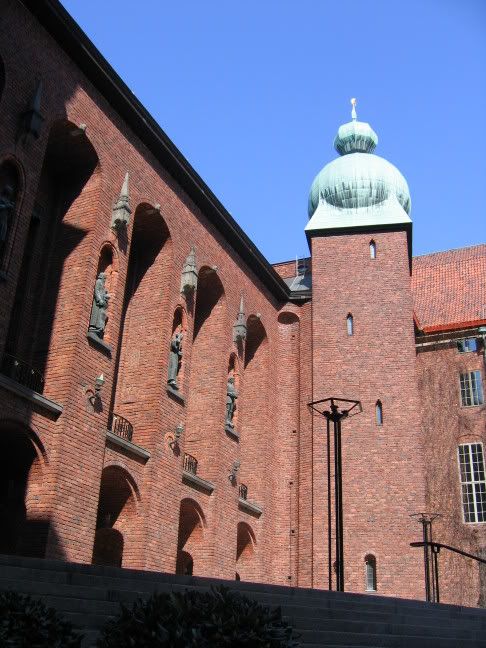 After walking to Stadshuset on Thursday morning, we crossed to the mainland. Our walking tour intersected a shopping mall full of souvenir shops, over-priced Irish-themed pubs and other tourist traps:



This is the closest I've come to twitching the species I was modelling at Grimsö:


Kungsträgården, a popular place for lunch on a weekday:
Next we crossed south to the small island
Gamla Stan
(Old Town):
There were plenty more shops catering to cashed-up tourists. We had lunch at a small and cute vegetarian restaurant called Hermitage: cabbage rolls stuffed with beans, rice and tempeh for Michael, a spinach pancake filled with creamy salad and avacado for me. Fresh salad and as much home-made bread, tea and coffee we could fit in. Which wasn't much, because that pancake was huge.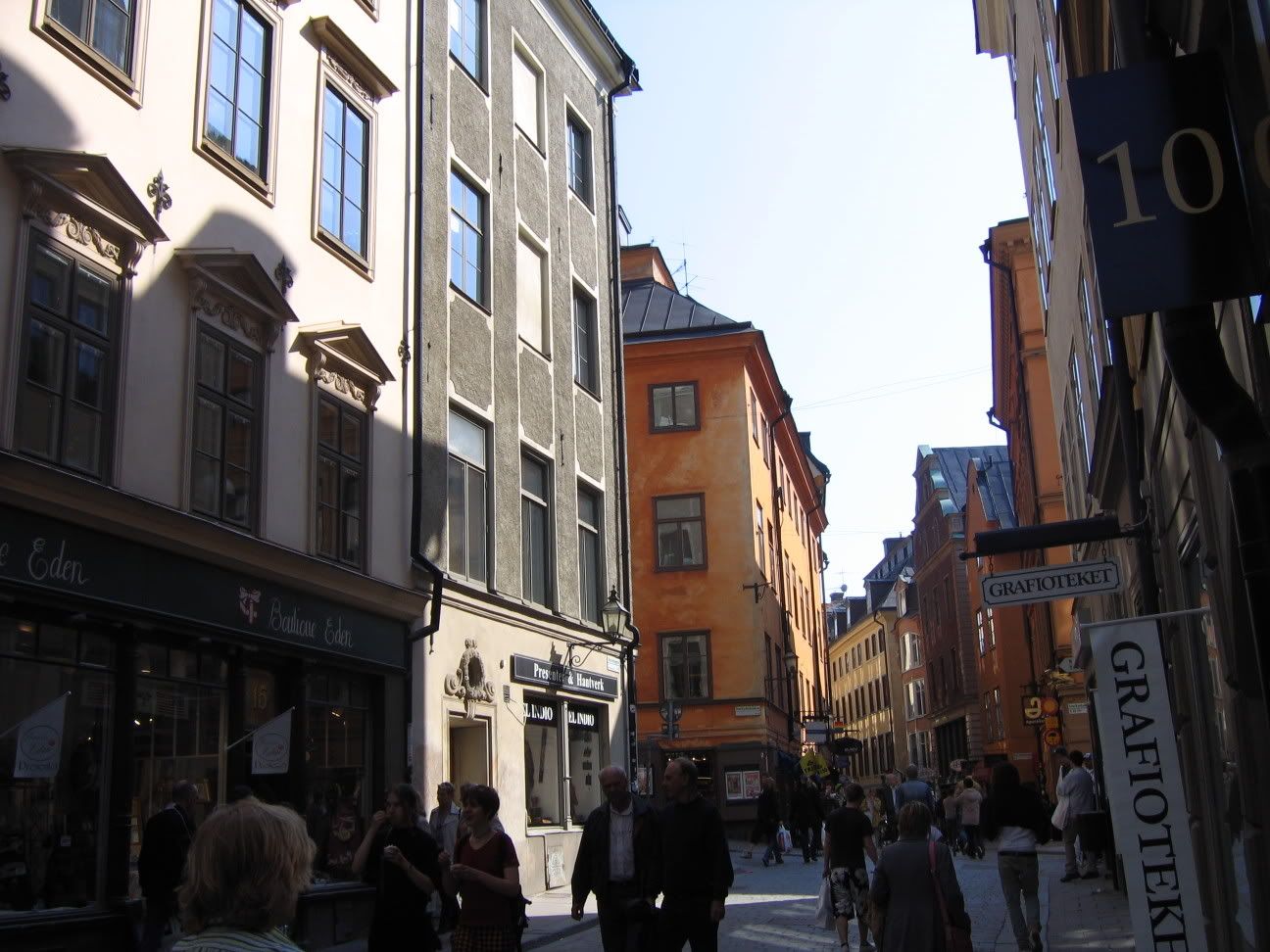 In the evening we ate at an Indian restaurant close to our hostel. The highlight for me was a new dessert! Matka kulfi: icecream with a touch of cardamom, served with saffron/rose water sauce and crushed pistachios.