Monday 8/5: Stockholm
Our last full day of Scandinavian fun and the theme of laziness from Sunday continued. At dinner the night before we'd formulated a plan to catch a ferry to one of the islands of the Stockholm Archipelago (apparently made up of 24,000 islands!). Alas, the 10a.m. start proved too much for us and we eventually made our way out of the hostel by lunch time. The reformulated plan was to more fully explore Djurgarden, the park in which the
Vasamuseet
was located. We stopped by the supermarket to pick up a picnic lunch on our way and spent a few hours tramping around. The park basically takes up an entire island, so as long as you avoid the tacky theme parks on the Western side, there's plenty of natural beauty to be seen.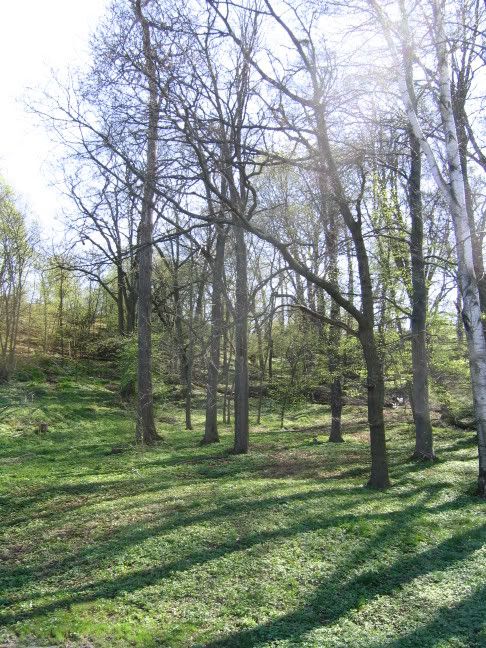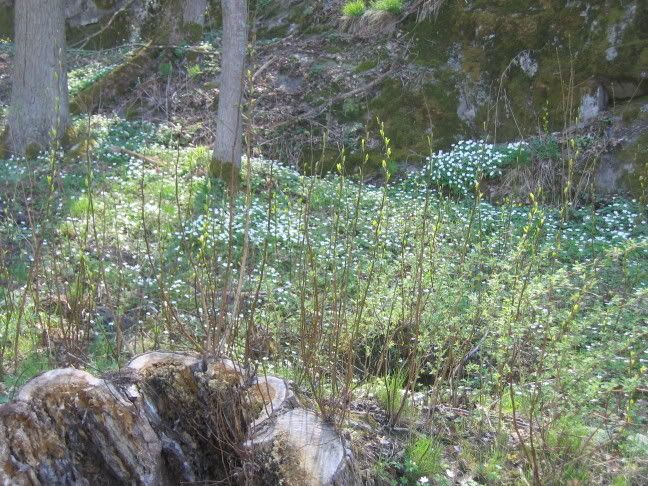 Lunch: cheese, antipasto mix, fresh bread, apples and dark chocolate.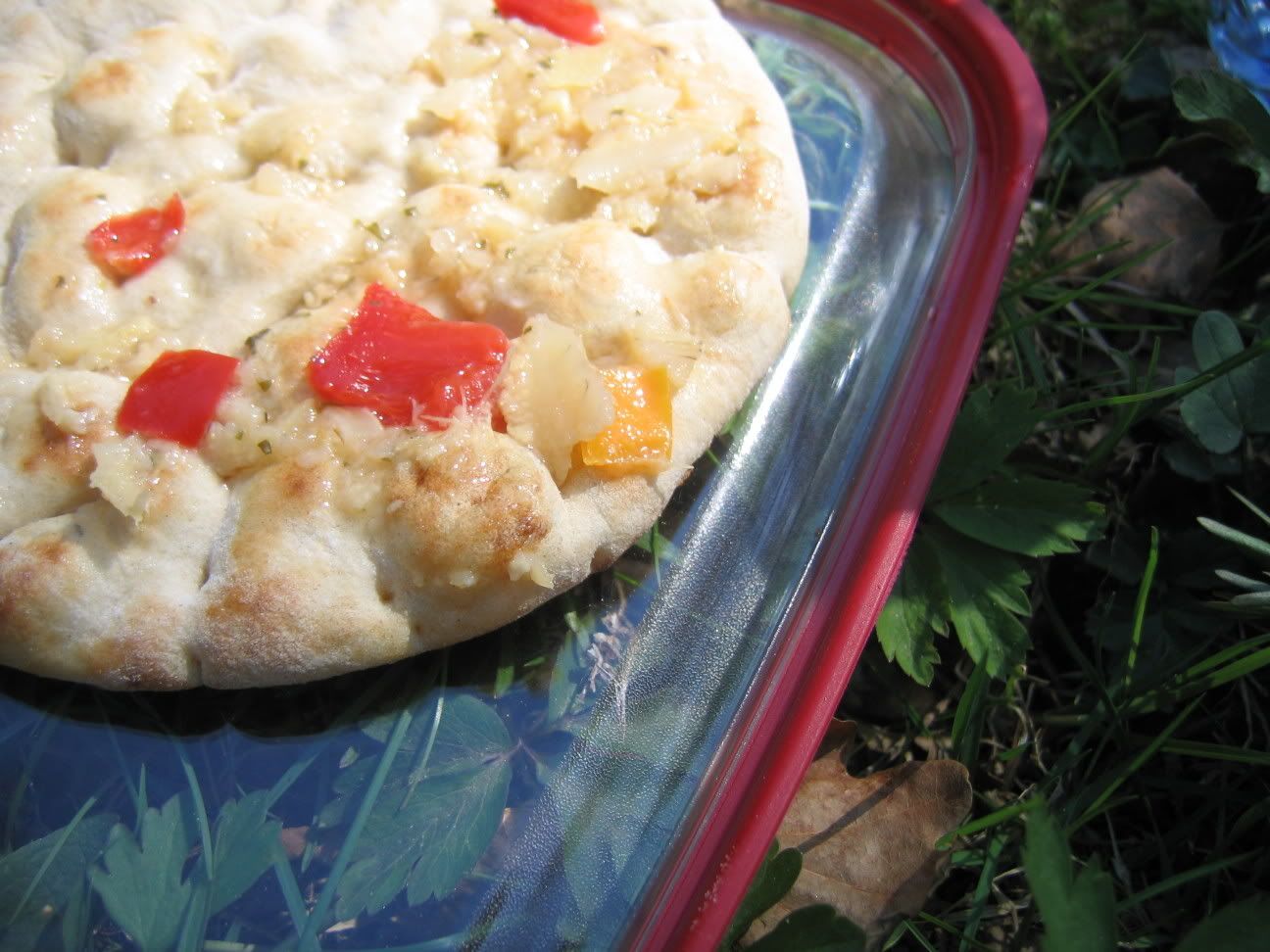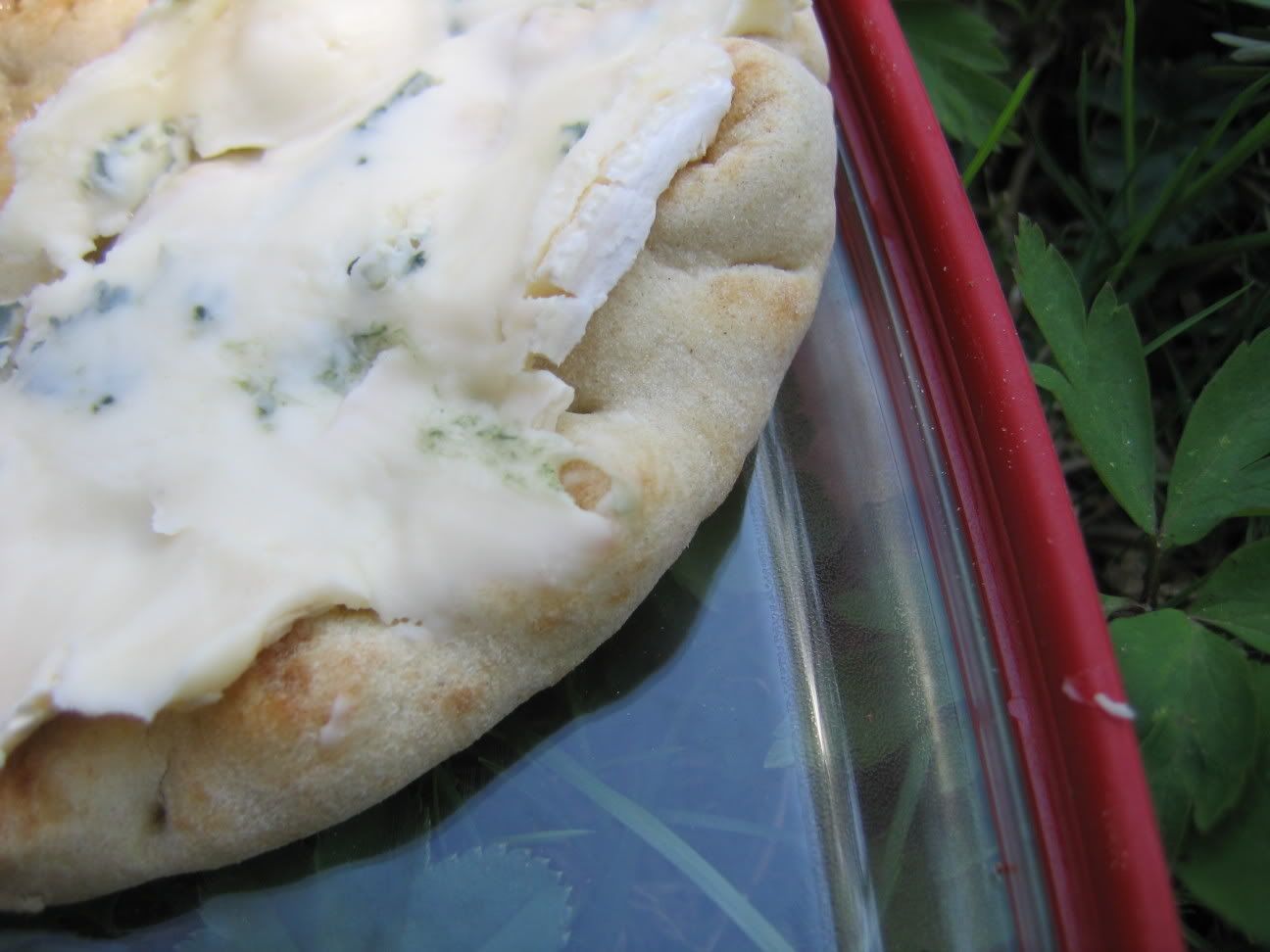 On our way back towards the bridge to the mainland, we heard the distinctive sound of a woodpecker (not that I've ever heard one before, but it really does sound exactly like the cartoons) and spent twenty minutes finding and observing a Greater Spotted Woodpecker. If birdwatching always takes place on beautiful sunny days in Swedish parkland, then I can really see the appeal.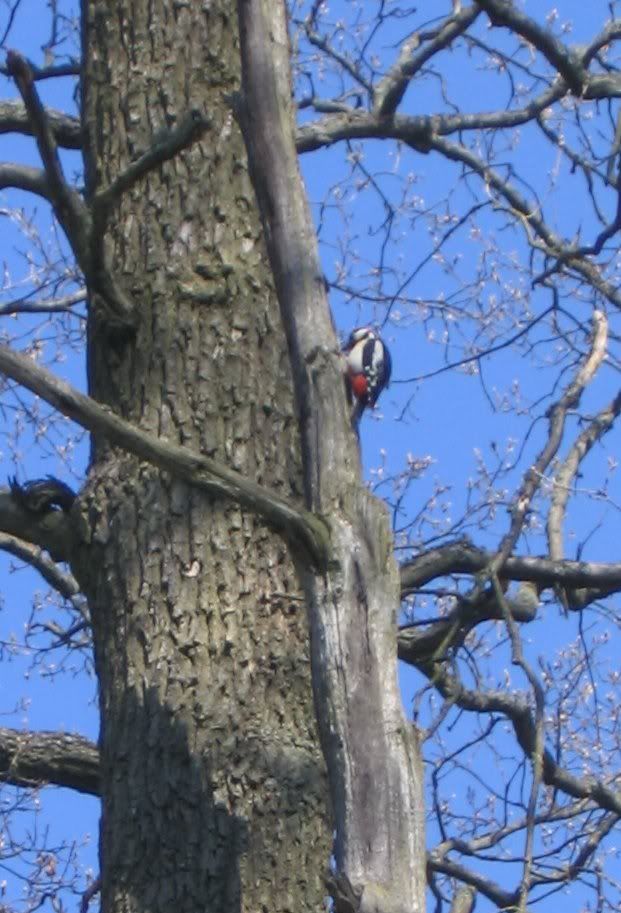 We ended the day at
Restaurang Malaysia
, a veg-friendly place a couple of suburbs north of the hostel. The food was amazing – beautifully presented, fresh and delicious. I had a pseudo-beef stir-fry: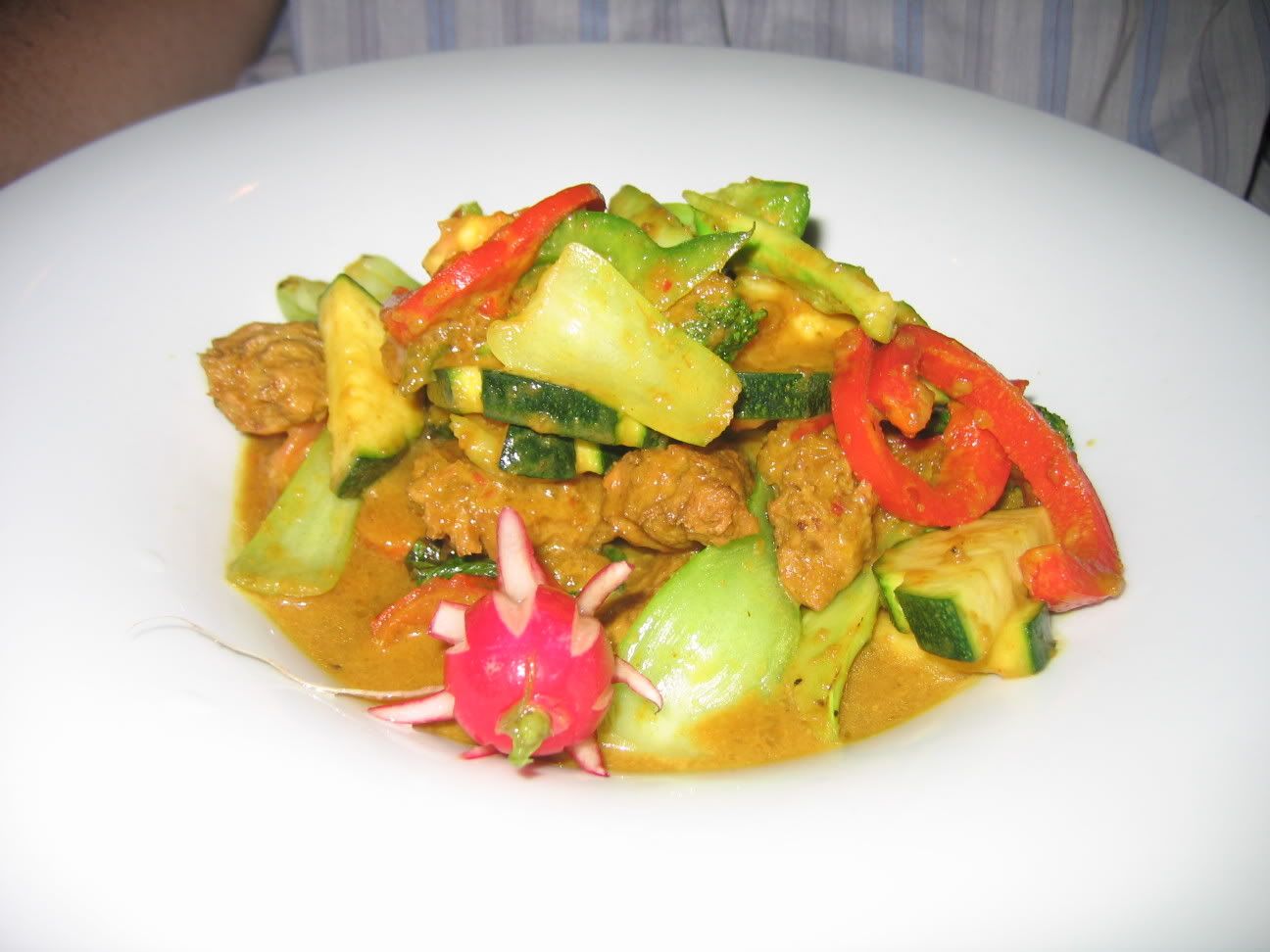 Cindy opted for a fake-chicken satay: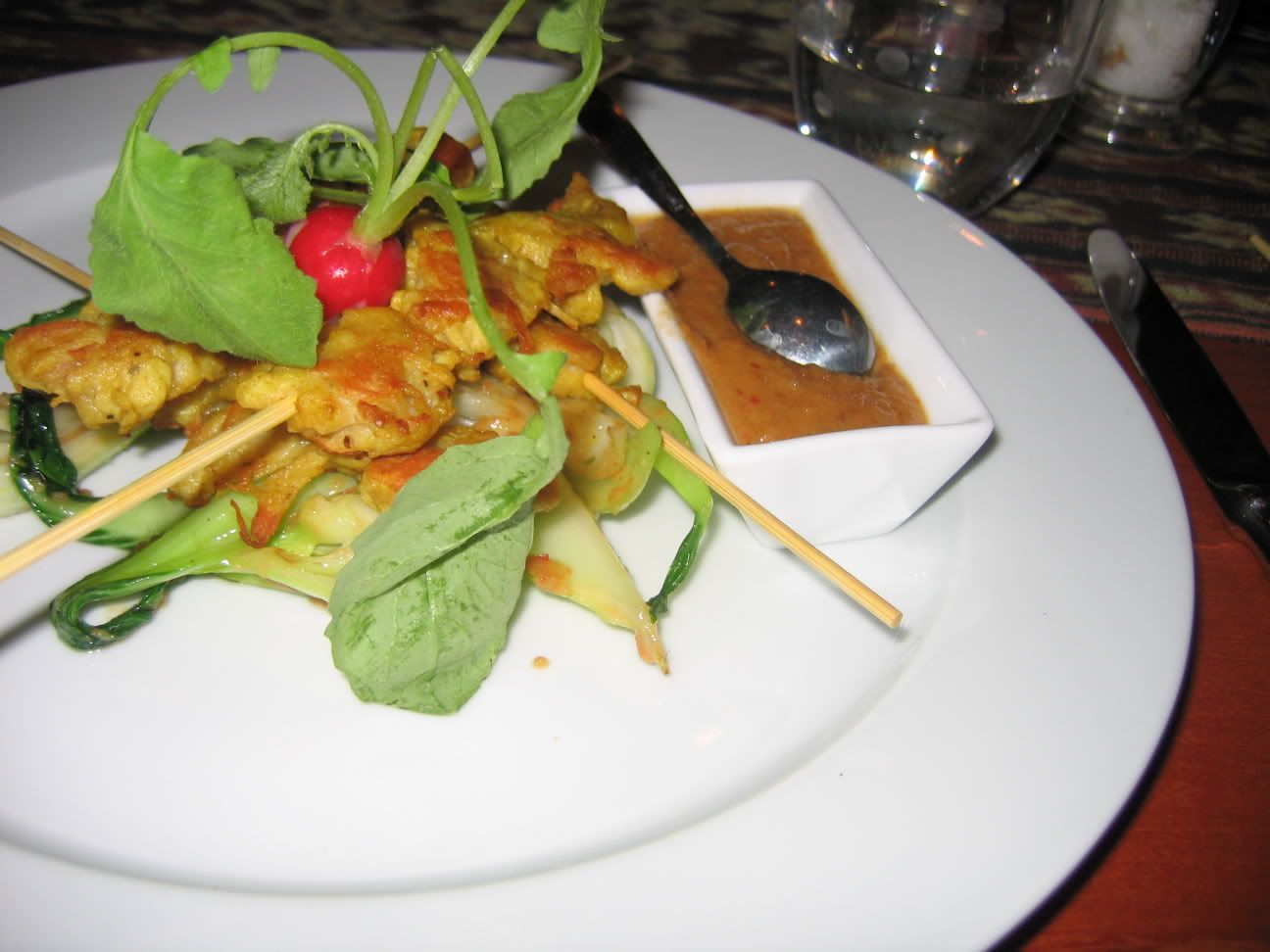 She couldn't resist dessert either.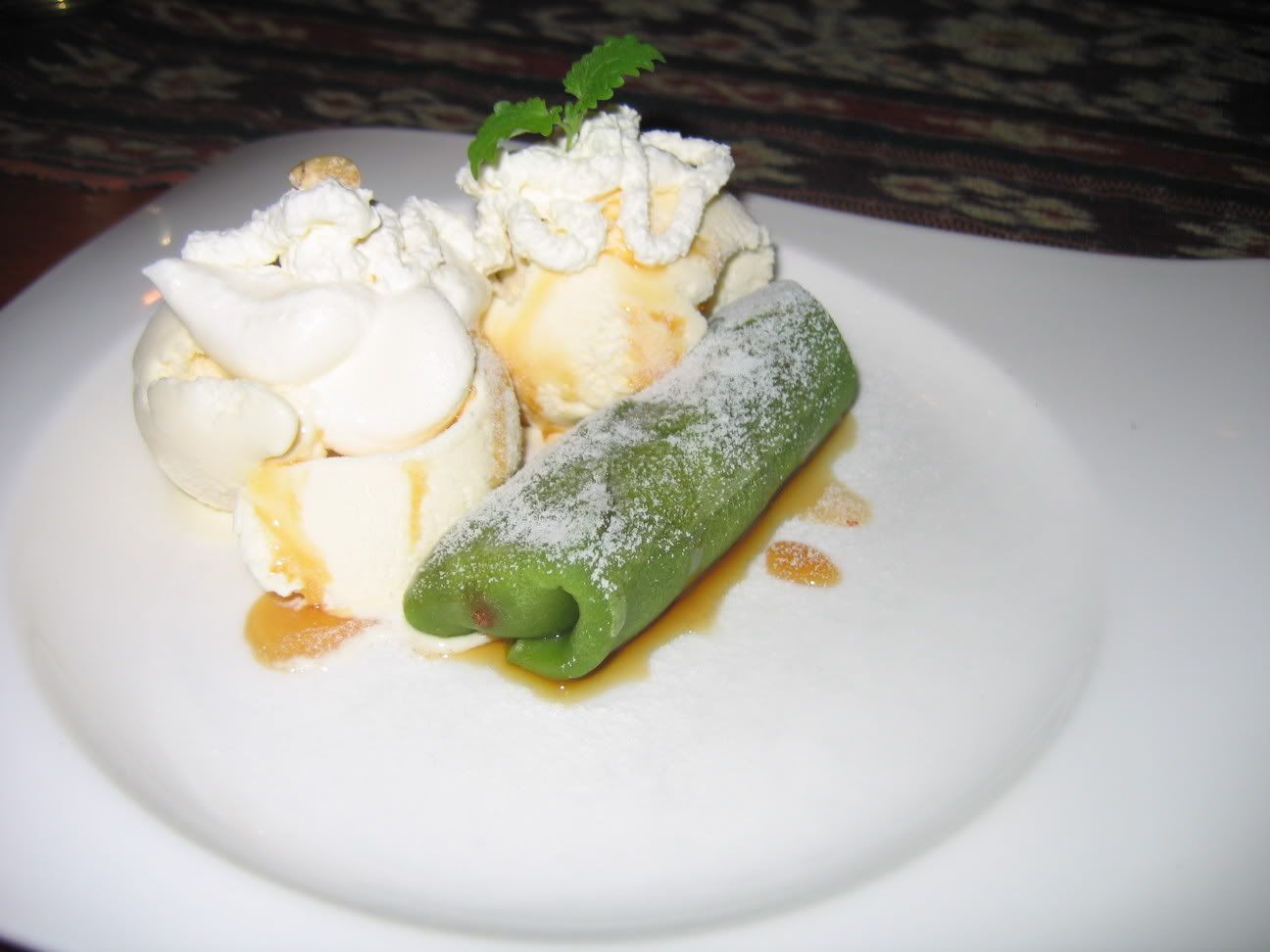 "Green pancake flavoured with juice of green Pandan leaf and filled with grated coconut and palm sugar. Served with vanilla ice cream and whipped cream. (includes pine cernels)"