Friday 12/5: Paris
On Friday we decided to explore Montmarte – supposedly the artists' end of town, but from all reports a bit of a tourist trap. So, armed with the knowledge that we were going to be mobbed by shoddy portrait painters looking to scam us out of our 'hard-earned' Euros, we headed off on the Metro (by this stage we were expert metro riders – no more standing on the wrong platform for us).
Our first surprise was altitude – sure, we knew Montmarte was going to be higher than where we had been (after all, my grade 9 French could easily translate 'Mont' as 'Mountain'), but we were kind of hoping that the train could do most of the climbing for us. After ascending what seemed like a dozen flights of stairs to escape from the Metro station, we were confronted with this: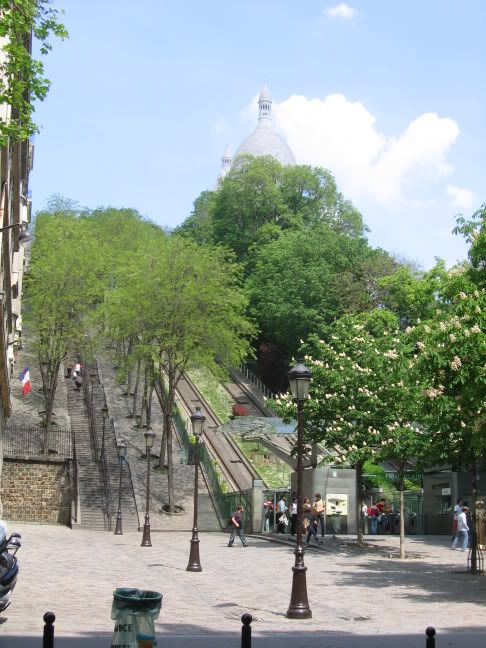 On the left are the stairs. On the right is the cable-car type device that we opted for. The views from the top were pretty impressive: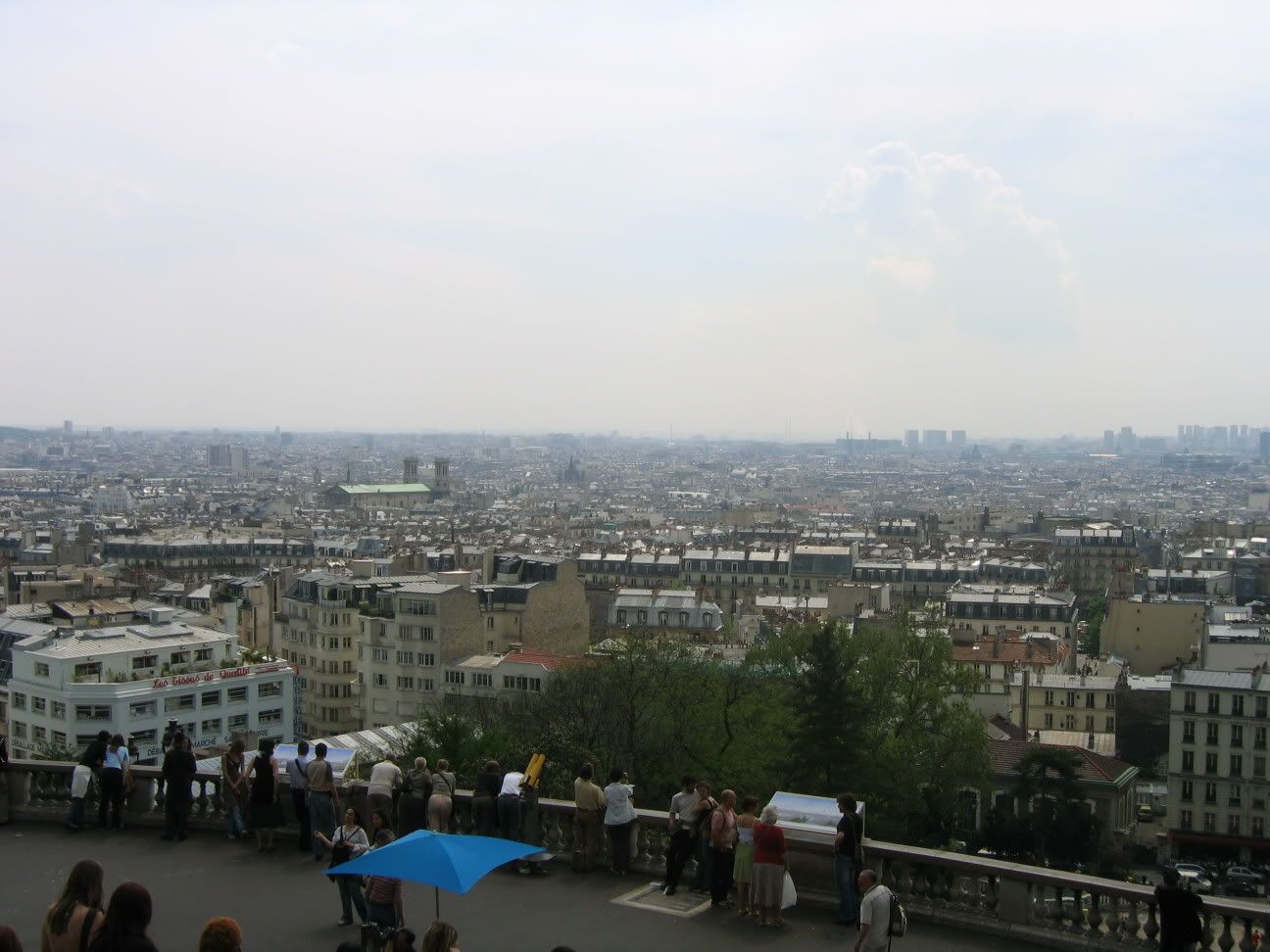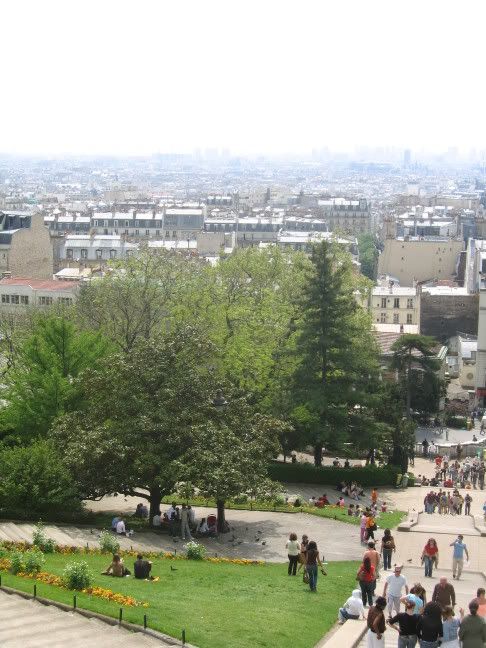 The main attraction of Montmarte is the Cathedral De Sacre Couer: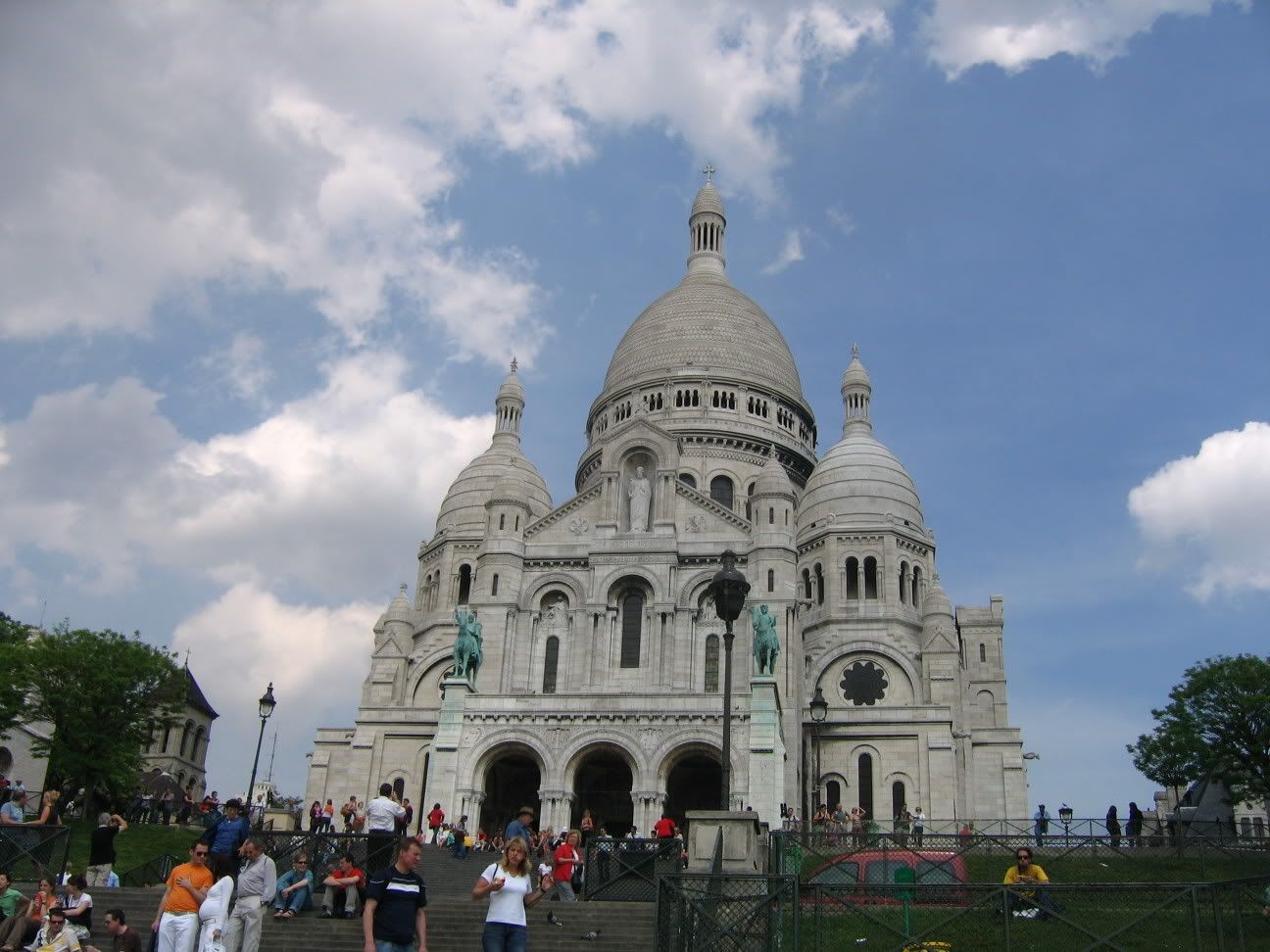 We wandered inside and enjoyed the impressive architecture. And the ubiquitous signs suggesting we pay 10 Euro to light a candle.
We strolled around some backstreets and the main square for a while – the whole place is a bizarre mix of ridiculously tacky tourist nonsense and laneways filled with impressive old buildings, all in the shadow of the cathedral. Strange.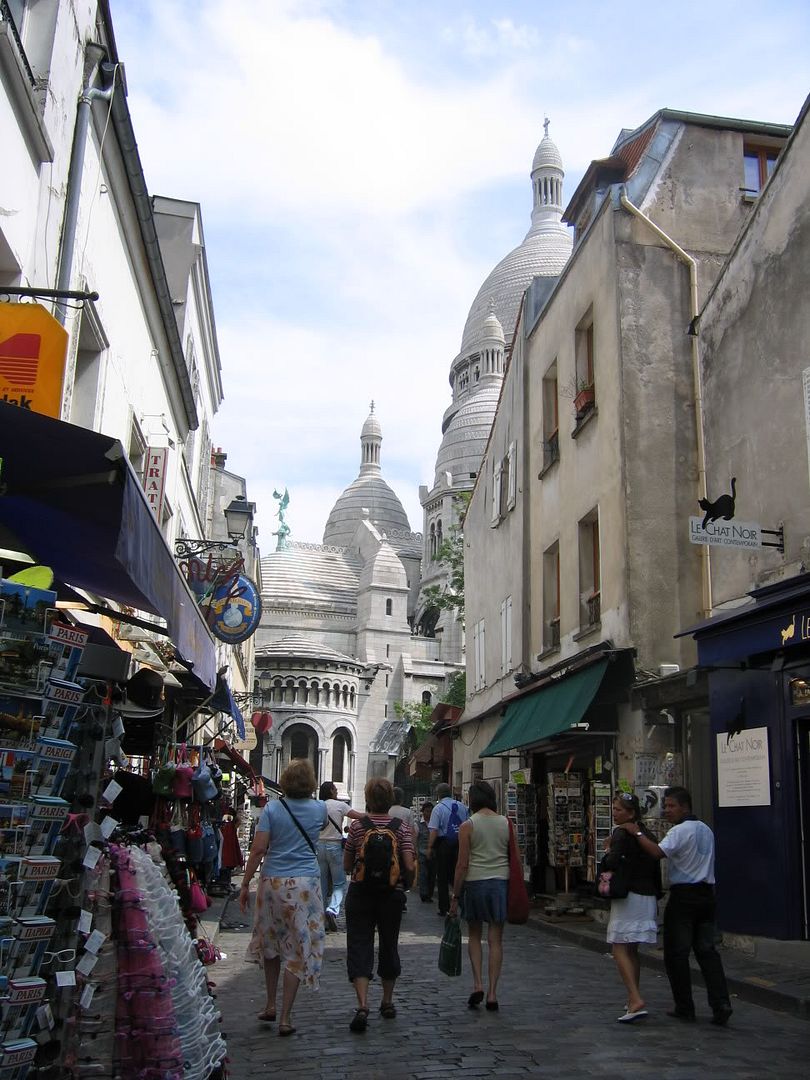 For lunch, we settled on one of the many crepe options in the area. Despite the array of crepe shops, we could only find one place that would offer cheese and mushrooms on our crepes.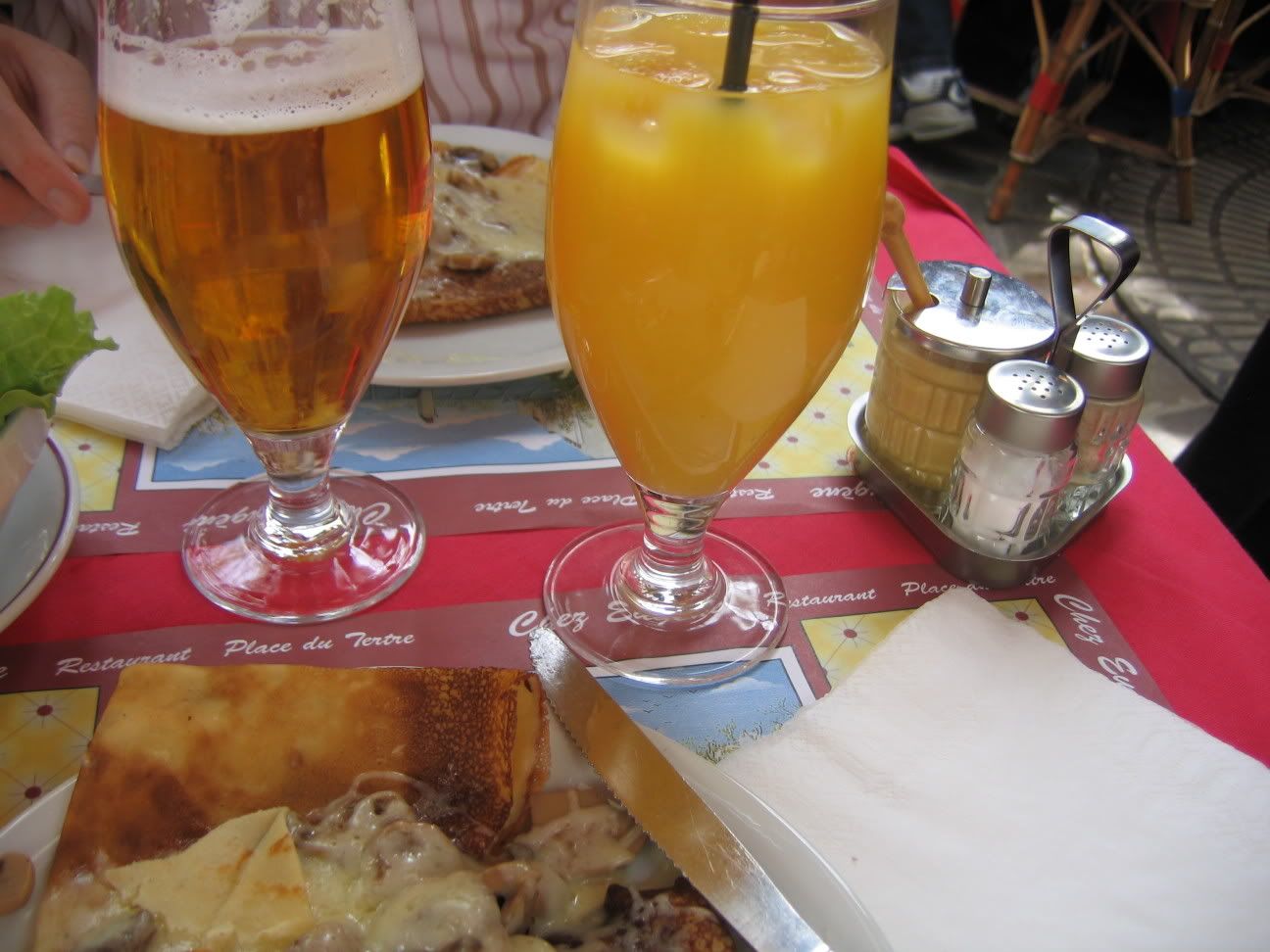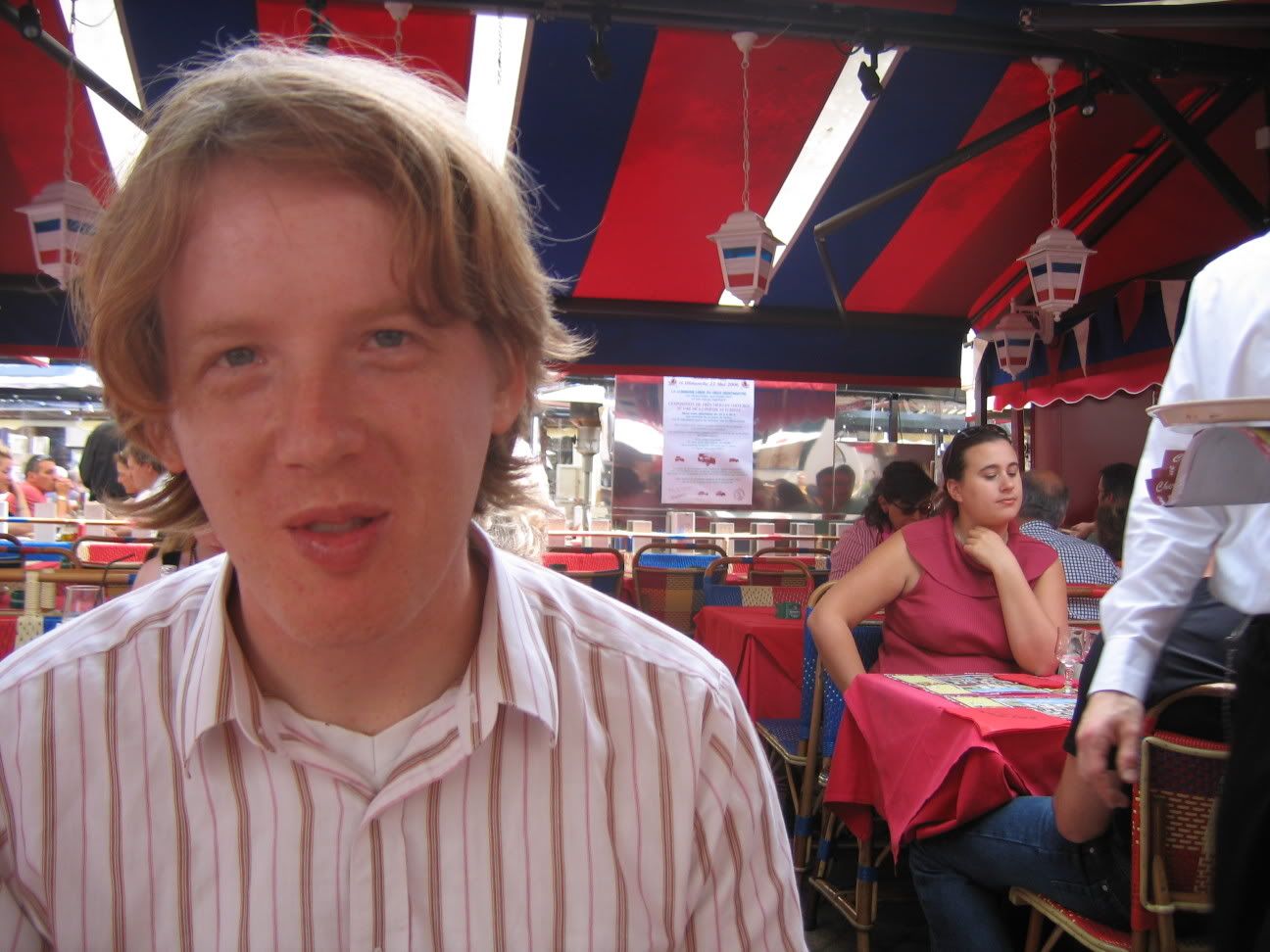 After eating and paying (and earning a pretty impressive scowl for failing to tip on our overpriced and slightly disappointing meal), we decided the stairs that seemed so impossible uphill, could probably be managed on the way down.
We caught the train home, exhausted again, and fell into what was becoming an enjoyable, but worrying (at least as far as my arteries were concerned) routine. Late afternoon wine and cheese with Ian and Anne.
After pasta leftovers for dinner, worse was to come (for my arteries), with the revelation that Ian had bought up big delicious patisserie treats.