Thursday, May 11: Paris
The day was spent visiting two of the more modern art exhibits in Paris. First, the
Pompidou
Musée national d'art moderne: a squarish building emerging from the more traditional architecture like something made of LEGO. The escalators and lifts are built on the outside, and various pipes and other constructions are colour-coded according to their function.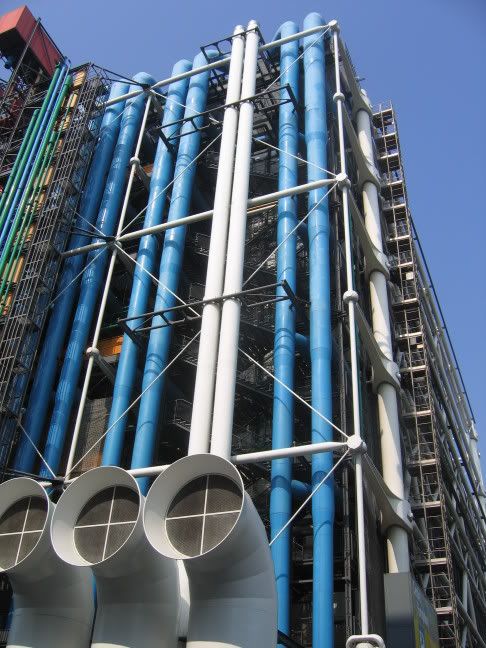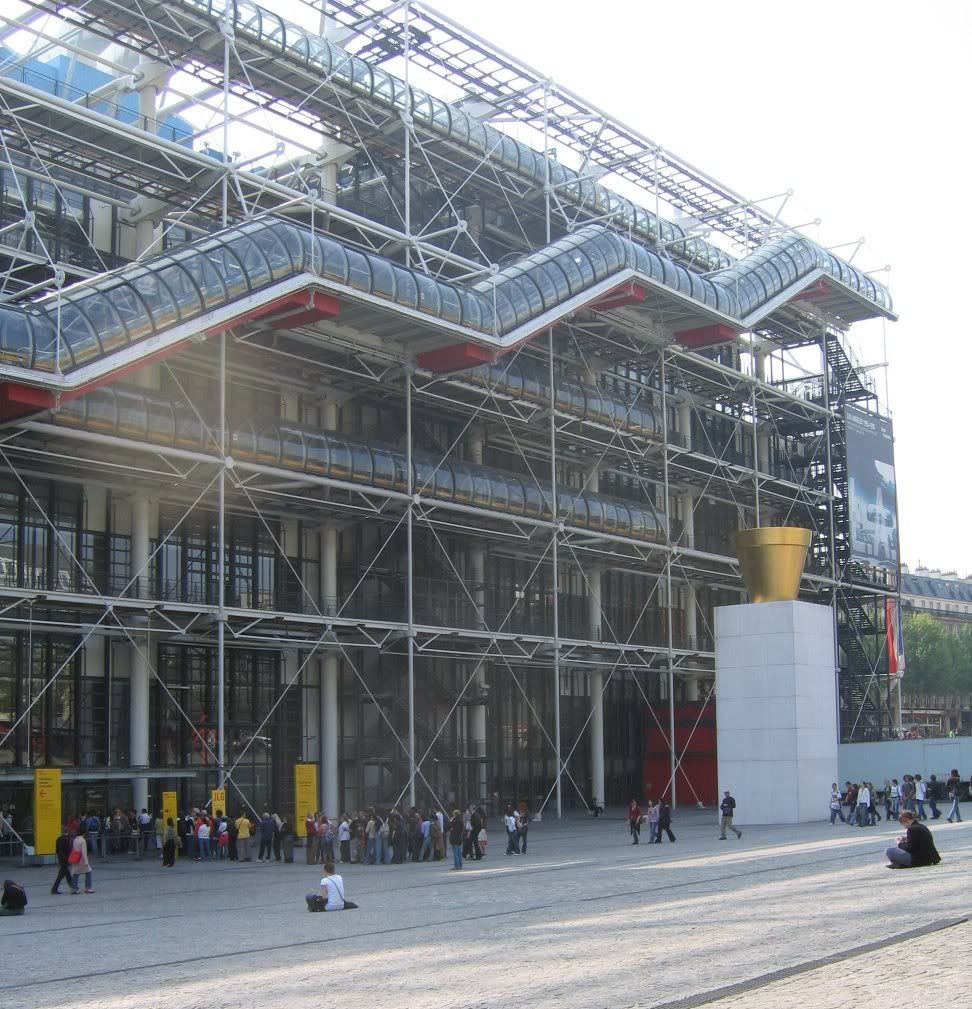 My fear of heights was just starting to kick in as the escalator in the transparent tube got us to level 4, our first destination. The level was dominated by an exhibition with a cinematic theme. The films exhibited ranged in age from present-day back almost as long as film has existed, and most were experimental rather than narrative. There were also paintings, drawings and other artworks that were in some way influenced by cinema.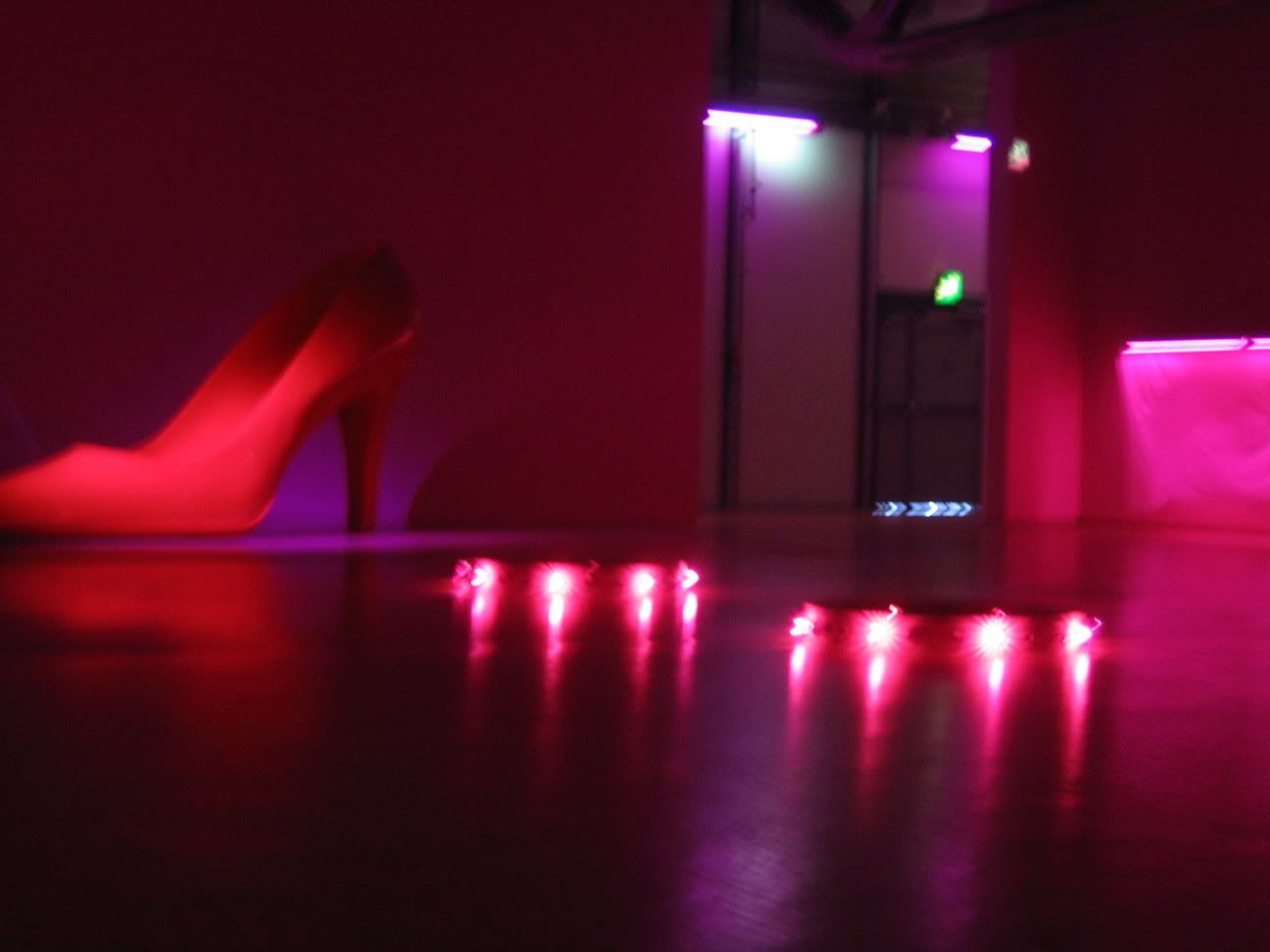 After visiting the Pompidou we walked towards the
Picasso museum
, discovering the Jewish district along the way and grabbing some more falafel rolls for lunch. The chronology of Picasso's works weaved around the building, up and downstairs and through galleries of different sizes, in particular detailing his artistic (and personal) relationship with the photographer
Dora Maar
and including some of her works.

In the late afternoon we returned to the neighbourhood where we were staying, shopping at Rue Cler for dinner. We prepared vegetable ravioli in a tomato sauce, sprinkled with shaved parmesan, served with French bread, butter, roasted garlic and an undressed salad. Easy-peasy to cook even though it sounds impressive. It was appreciated by Ian and Anne, who provided wine and pre-dinner snacks.

Michael and I cheerfully left the washing up and walked to the Eiffel Tower at about 8pm, still in full daylight.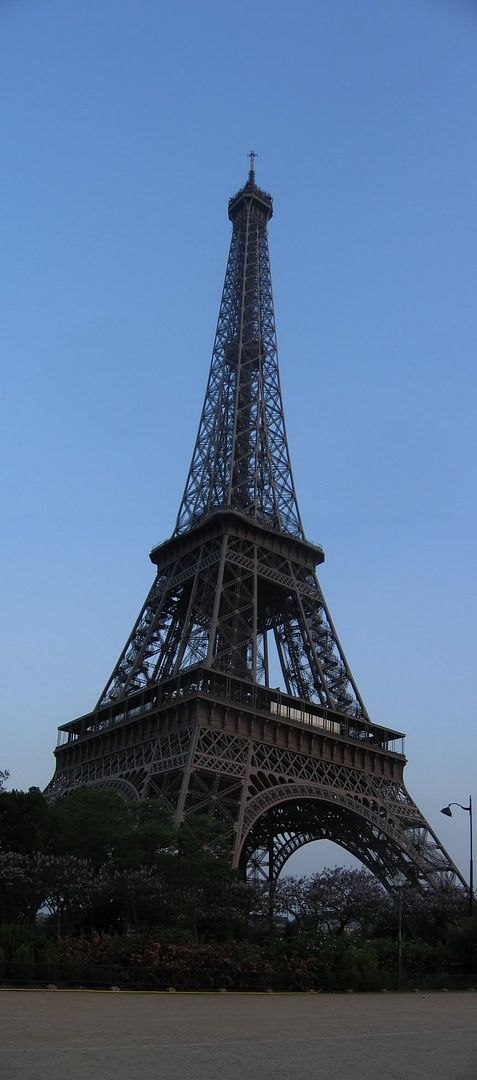 We stood in line for at least half an hour to get a ticket to the second level, so it was getting pretty dark by the time we got in a lift and ascended one of the four 'legs'.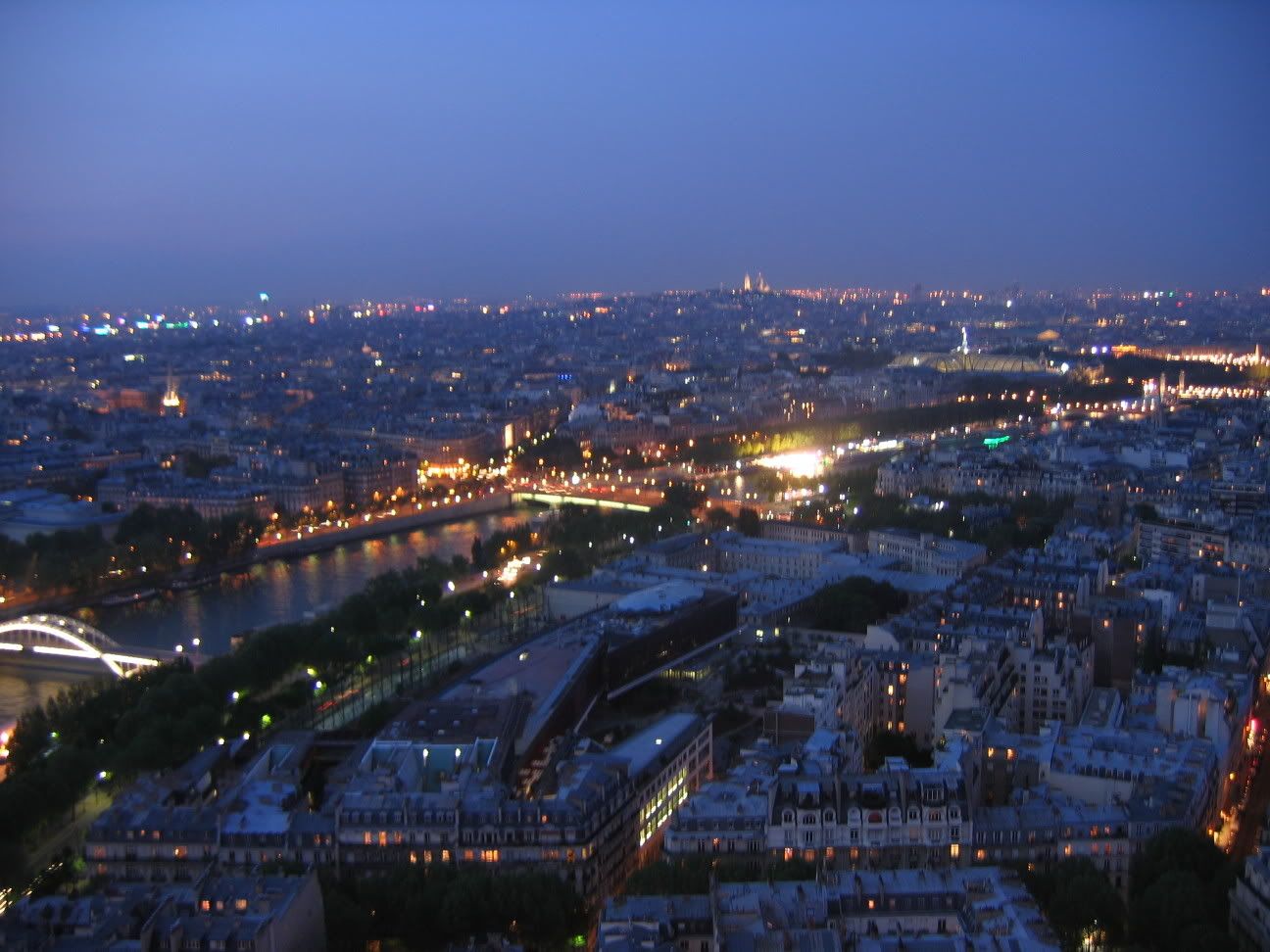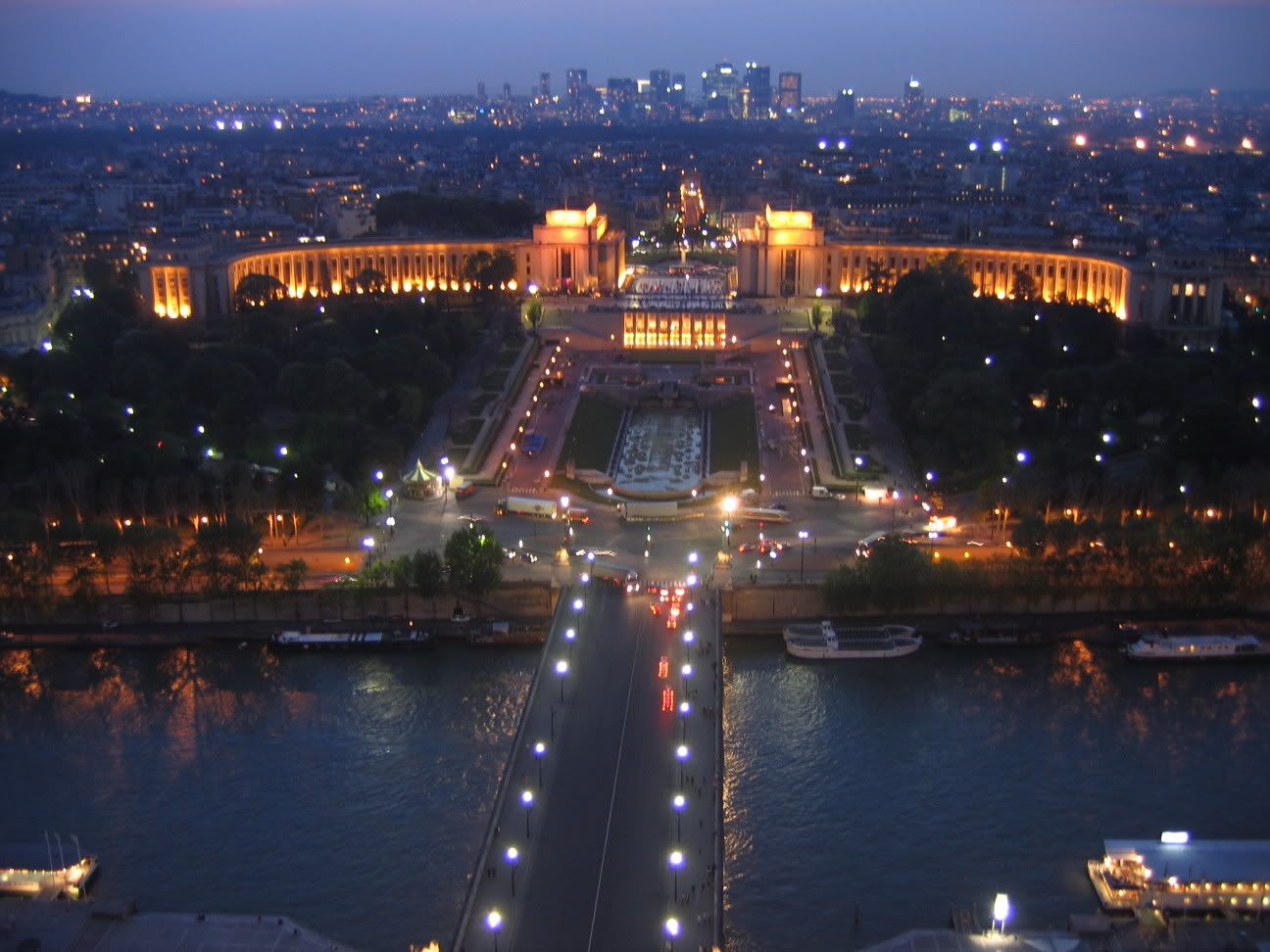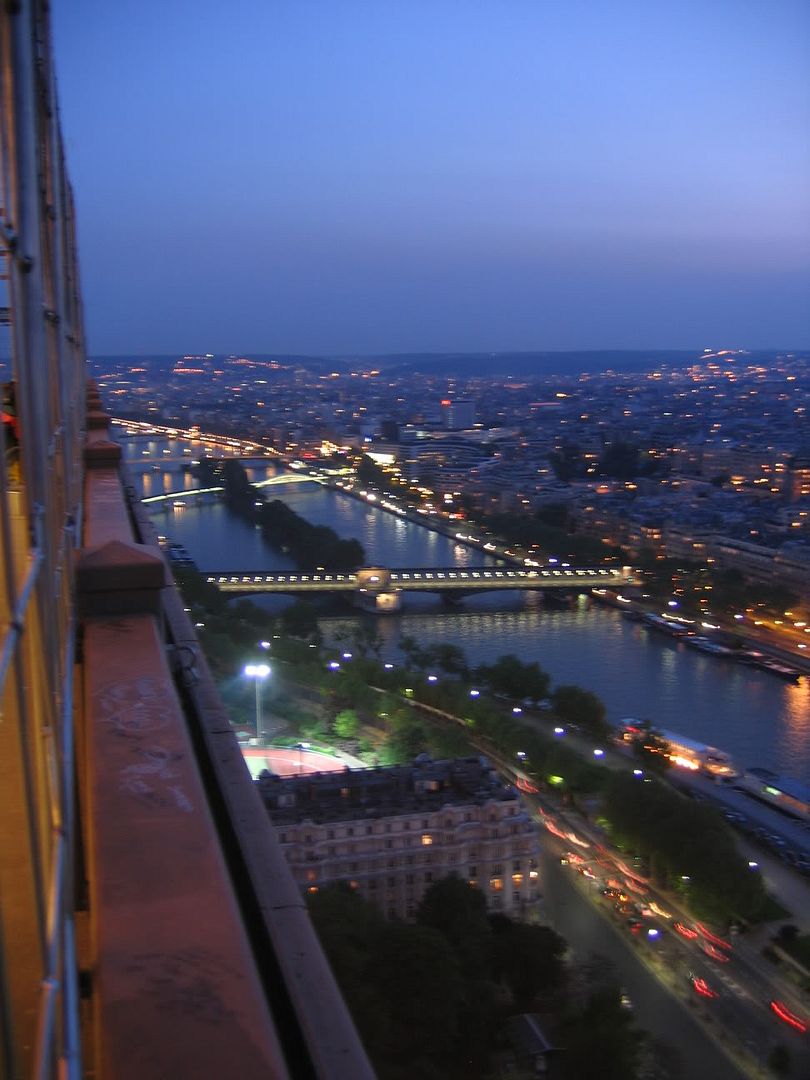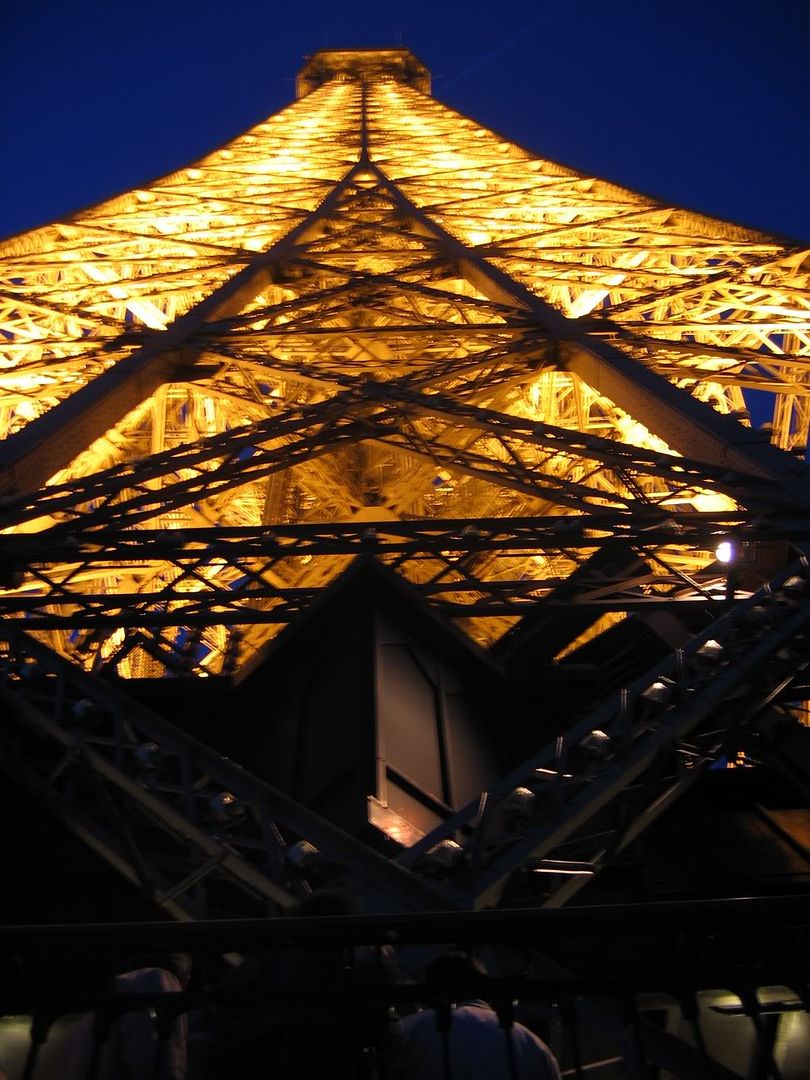 Michael can take the credit for these photos. My fear of heights had my feet tingling again and I didn't get too close to the edge. Actually this picture represents my experience pretty well: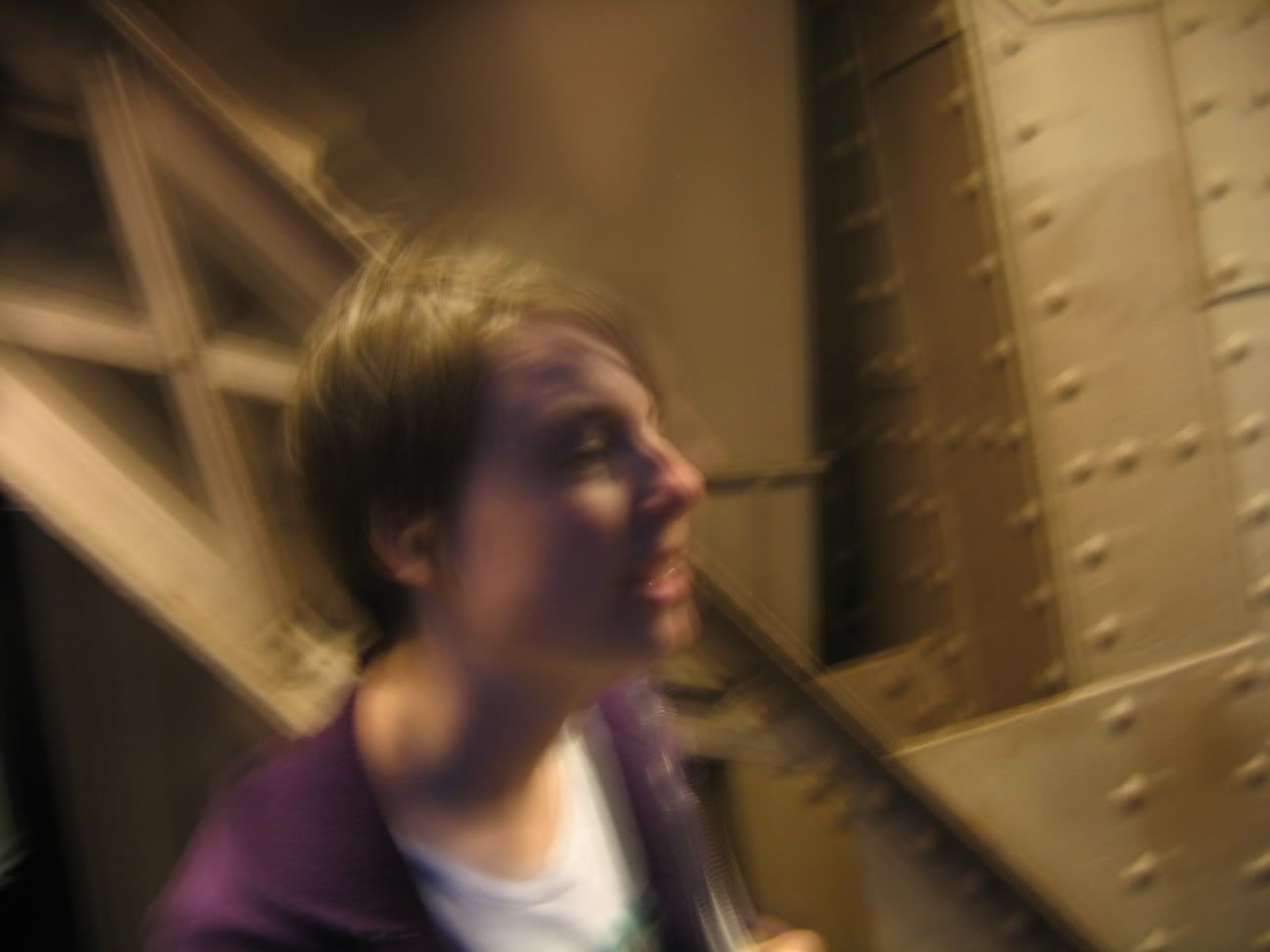 Every night, on the hour, the Eiffel Tower glitters with hundreds of industrial strength fairy lights, and we were there to see them around us at 10pm. This isn't a picture of it: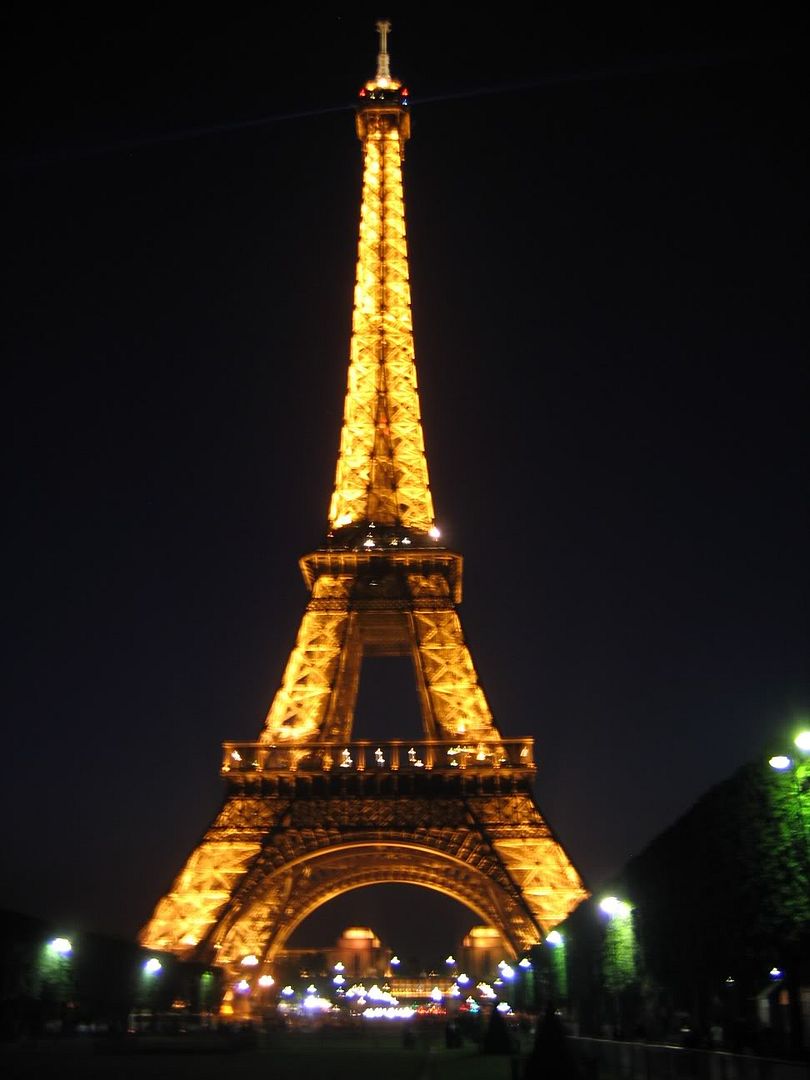 ... but if you want to see the Eiffel Tower sparkling, it's in Mariah Carey's latest film clip (along with Pharell Williams and Snoop Dogg). I saw it on Italian MTV last night. Paris looks good, but the song's awful. You could turn the sound down, but you're still going to see Mimi writhing around in a limo if you watch it. Probably just best to trust me that the sparkling tower's pretty cool, even though I can't show you a pic.