Wednesday 10/5: Paris
After barely taking in any of the Parisian sights we passed on our hard slog from the train station the day before, we decided to make up for it by making Wednesday 'Walking Day'. By my estimate we'd covered in excess of 10kms by the time we collapsed back at home in the afternoon.
We started with a brief scout of the surrounds of the apartment: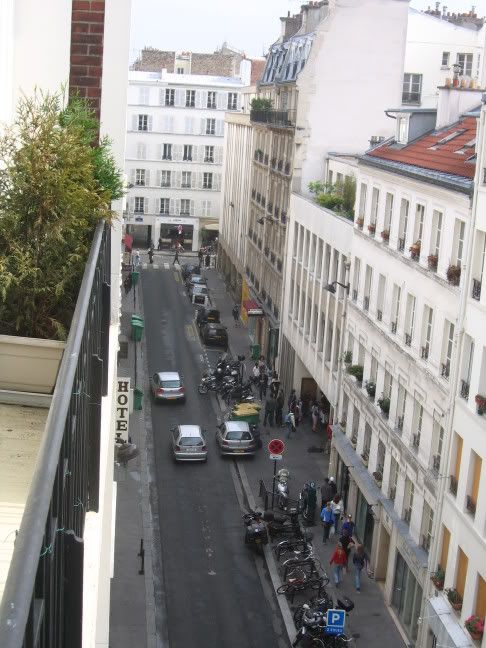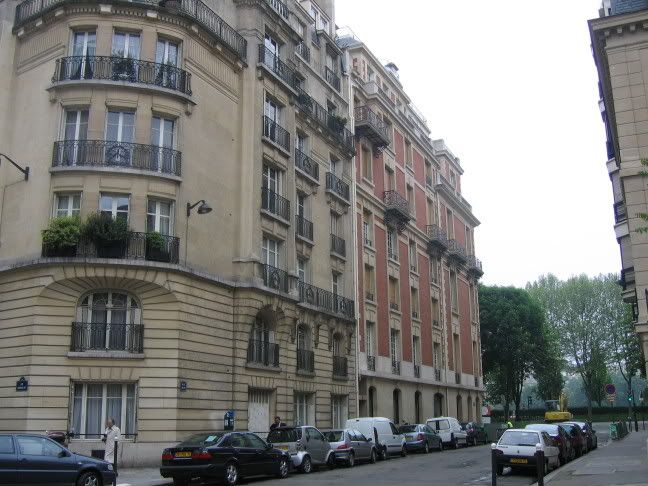 We strolled along the banks of the Seine, across the Champs Elysées towards the centre of town.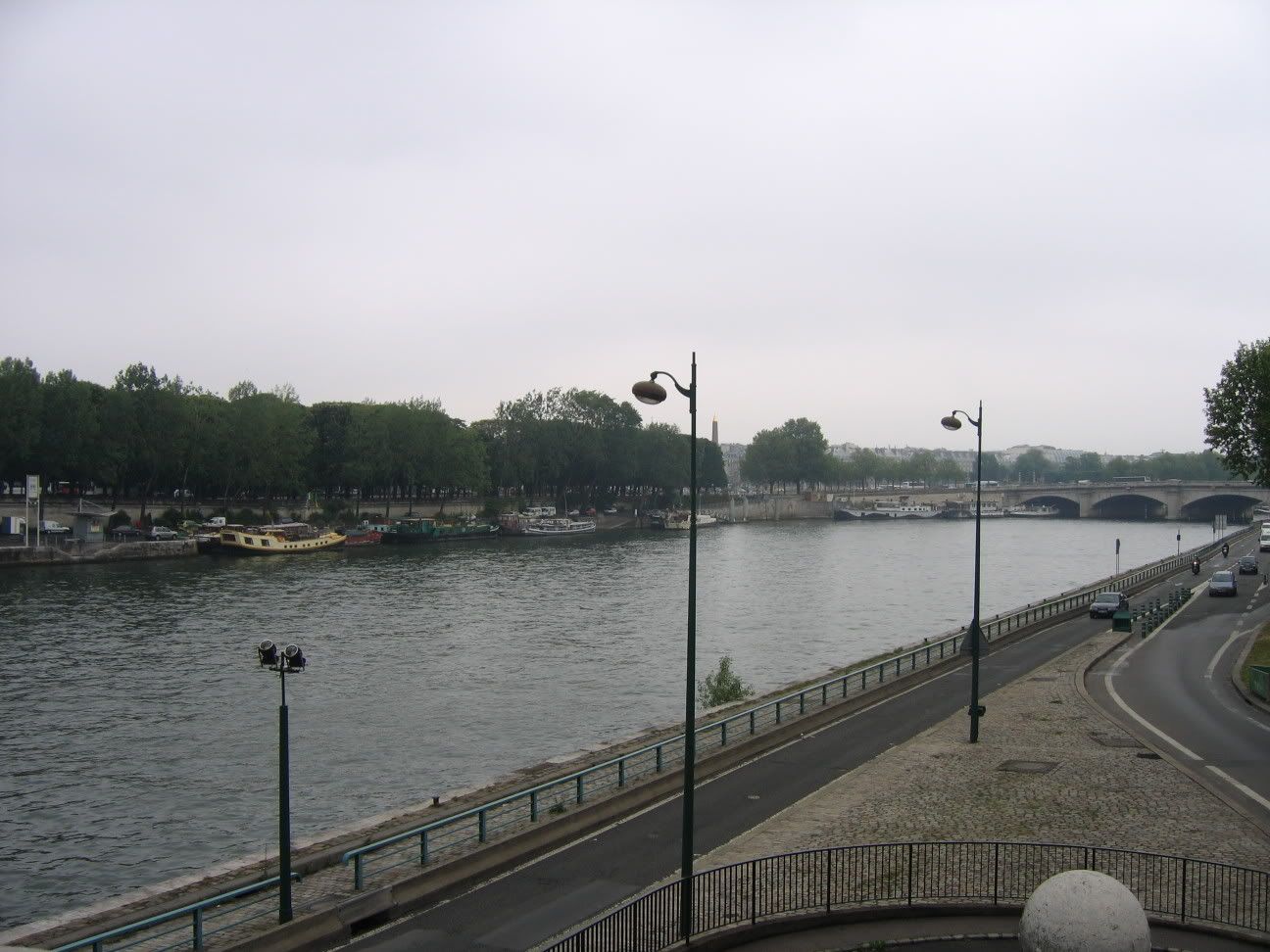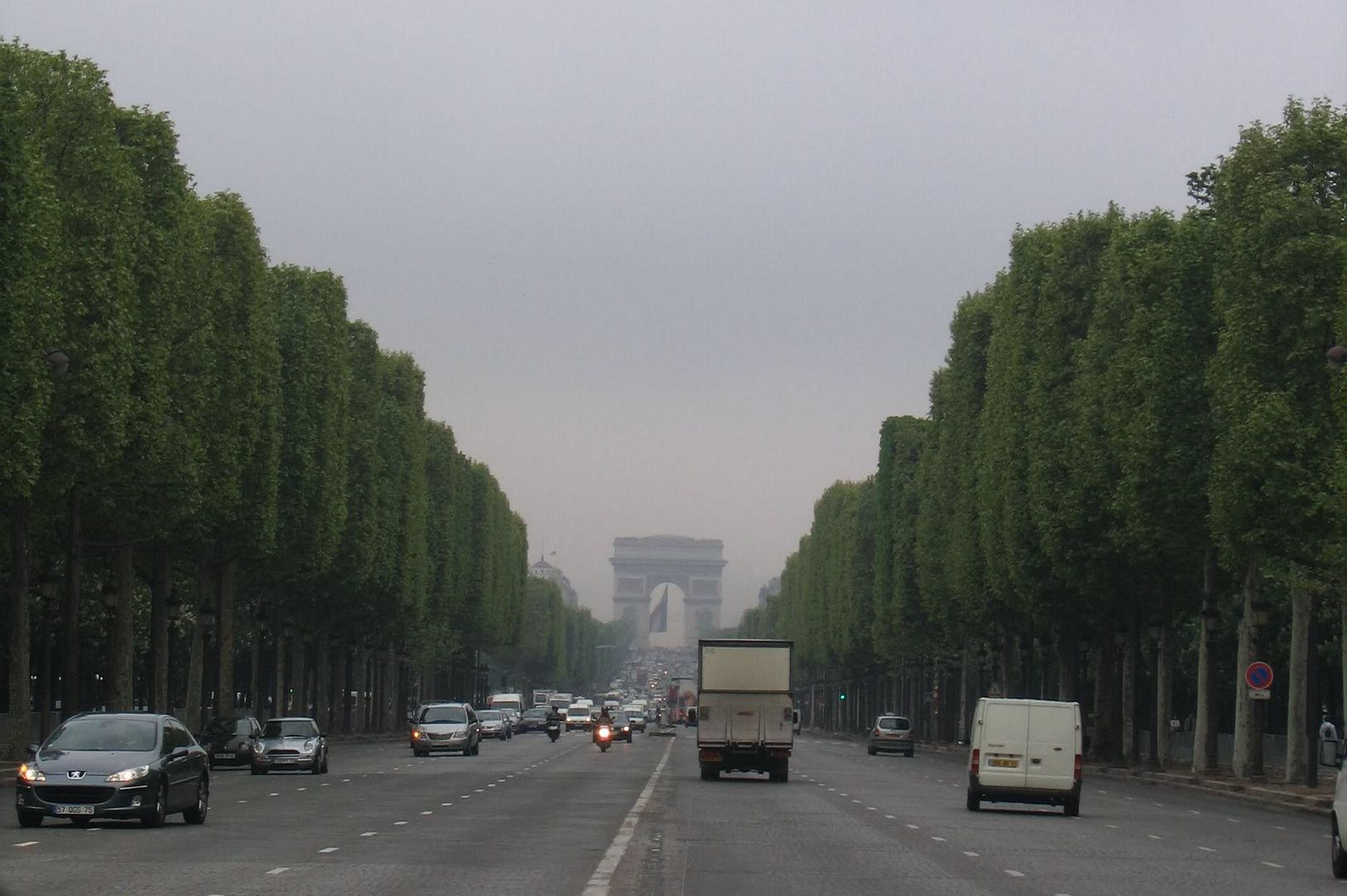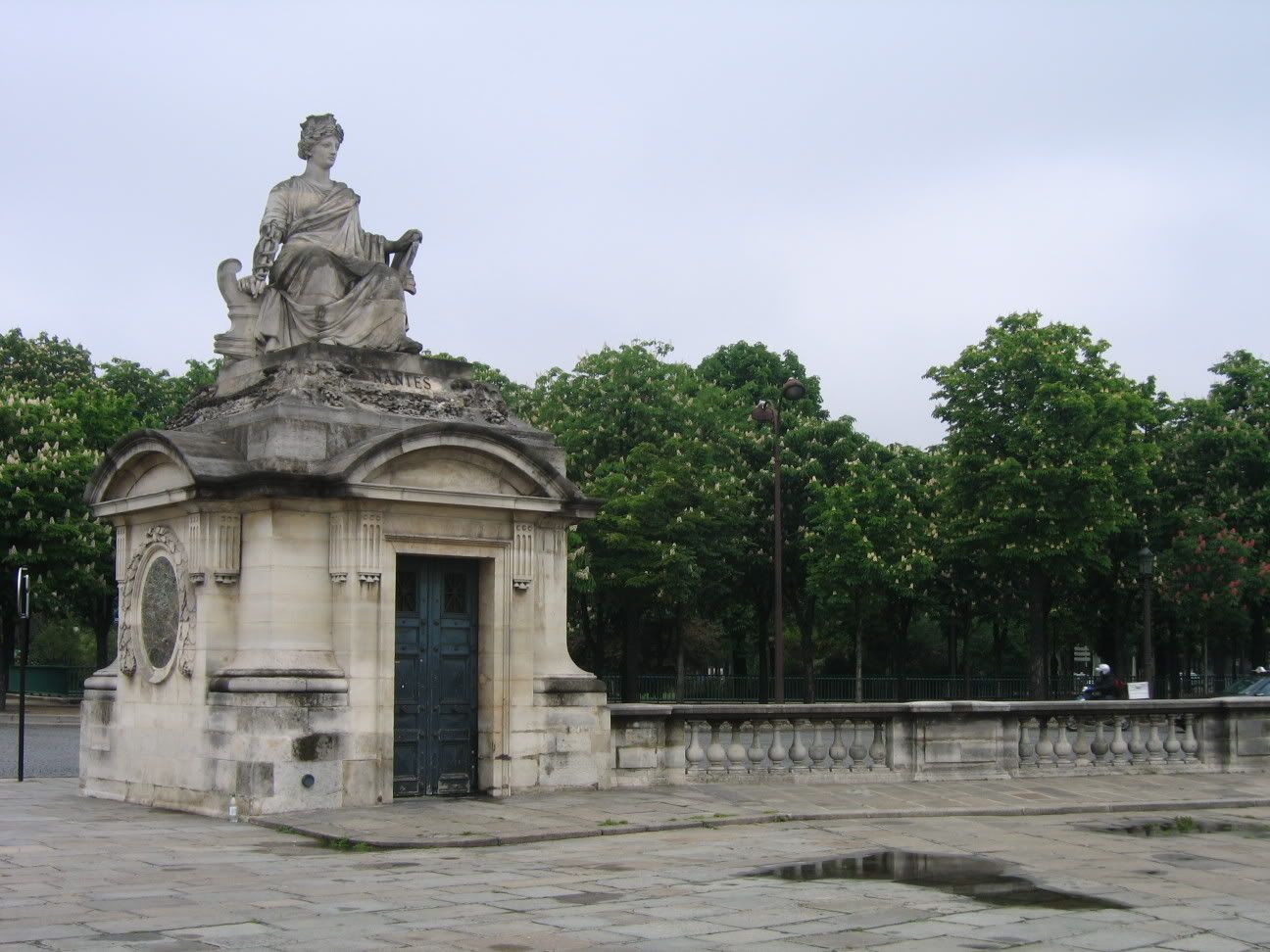 It didn't take long before all the walking resulted in our first trip to a Paris Boulangerie.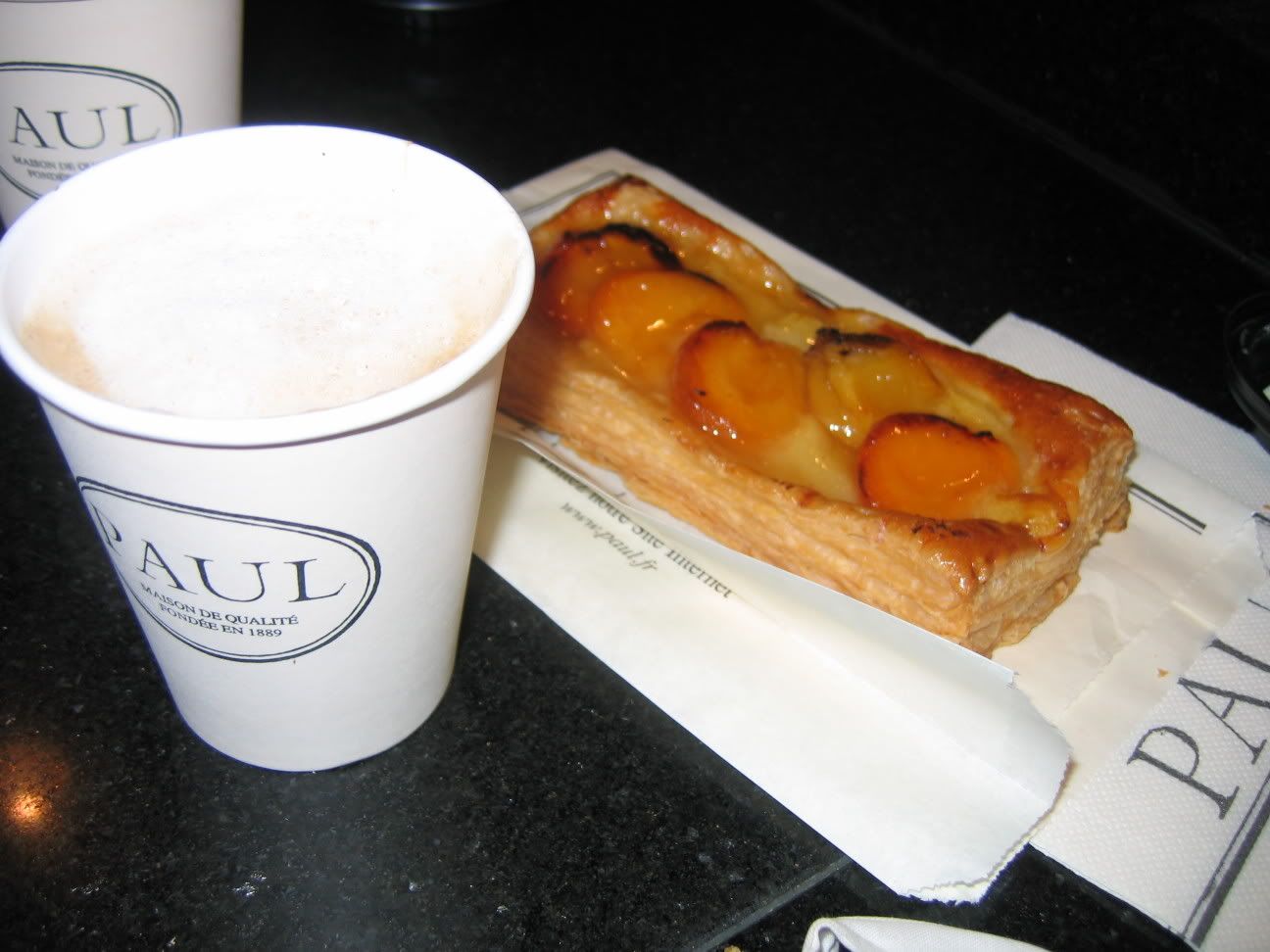 Since I studied French in Grade 9 (more than 13 years ago), Cindy made all communications with French people my responsibility. I've been trying to find a way to work in the fact that I know how to say 'hat' in French, but strangely it hasn't come up.
Our walk continued on through a small park, on towards the Opera House.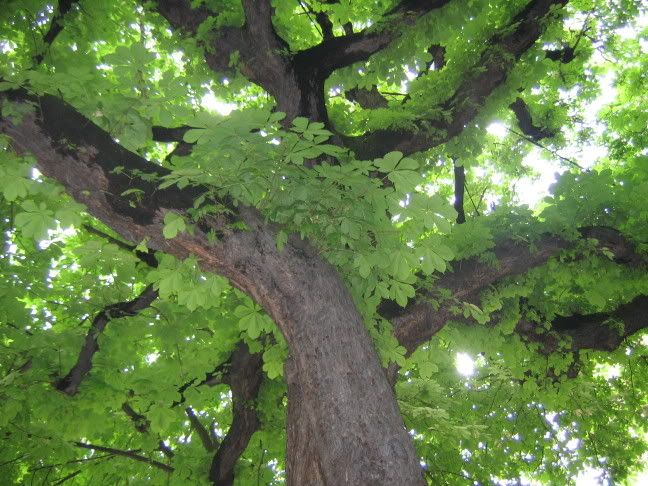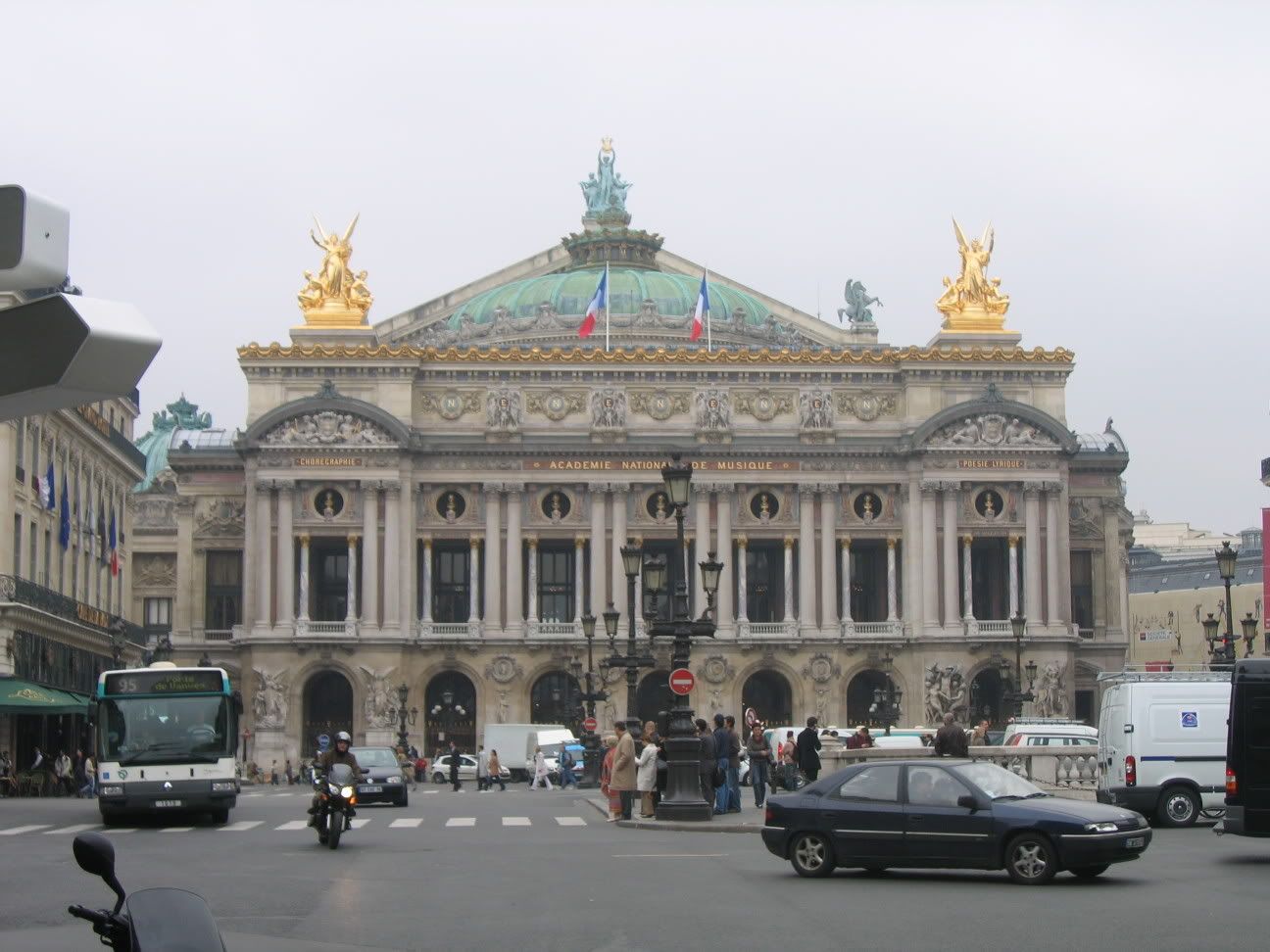 We admired the outside of the Louvre, but put off actually going in until a day when our legs were a bit fresher.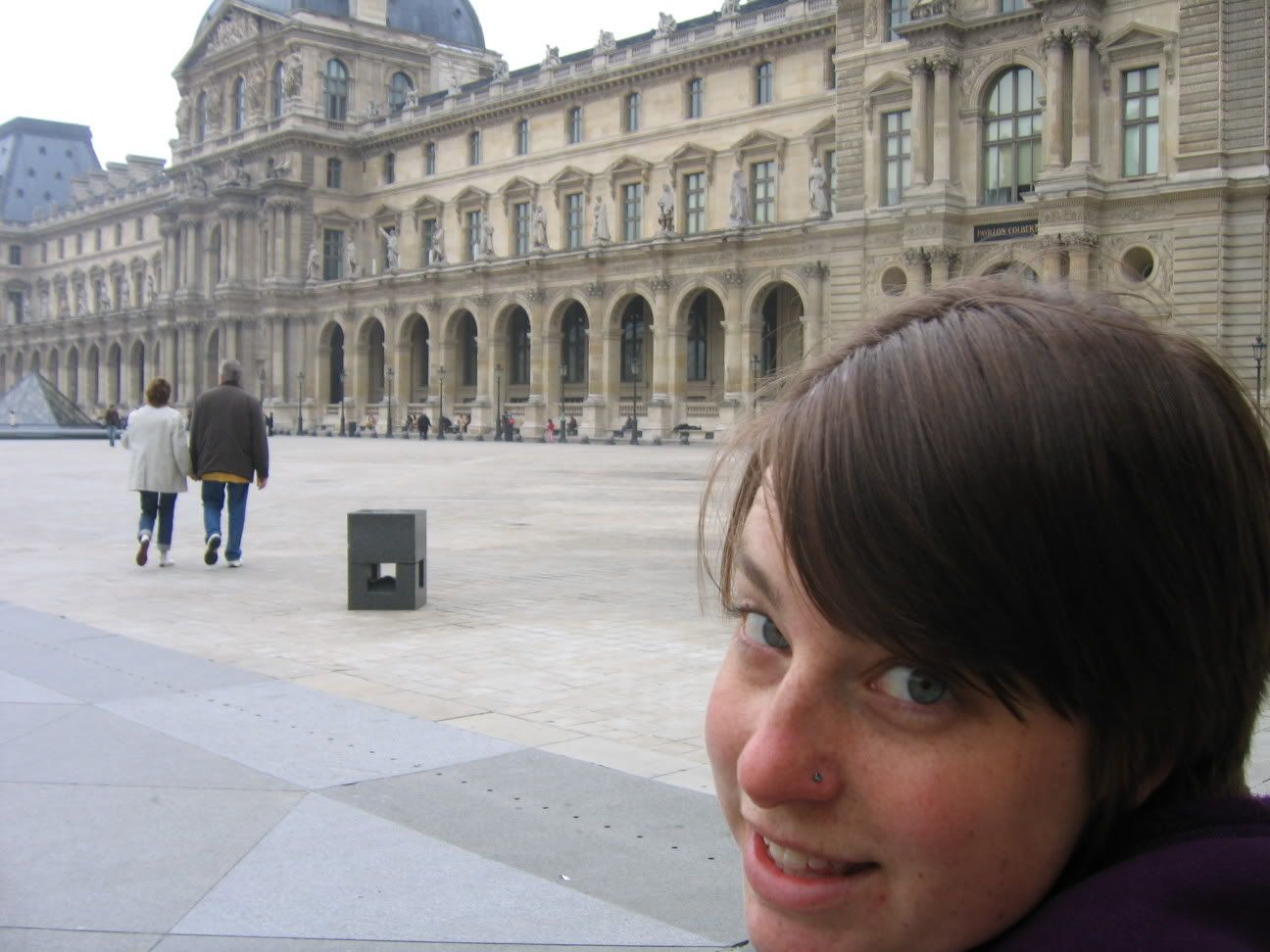 The route continued along the Seine and across the bridge to Notre Dame.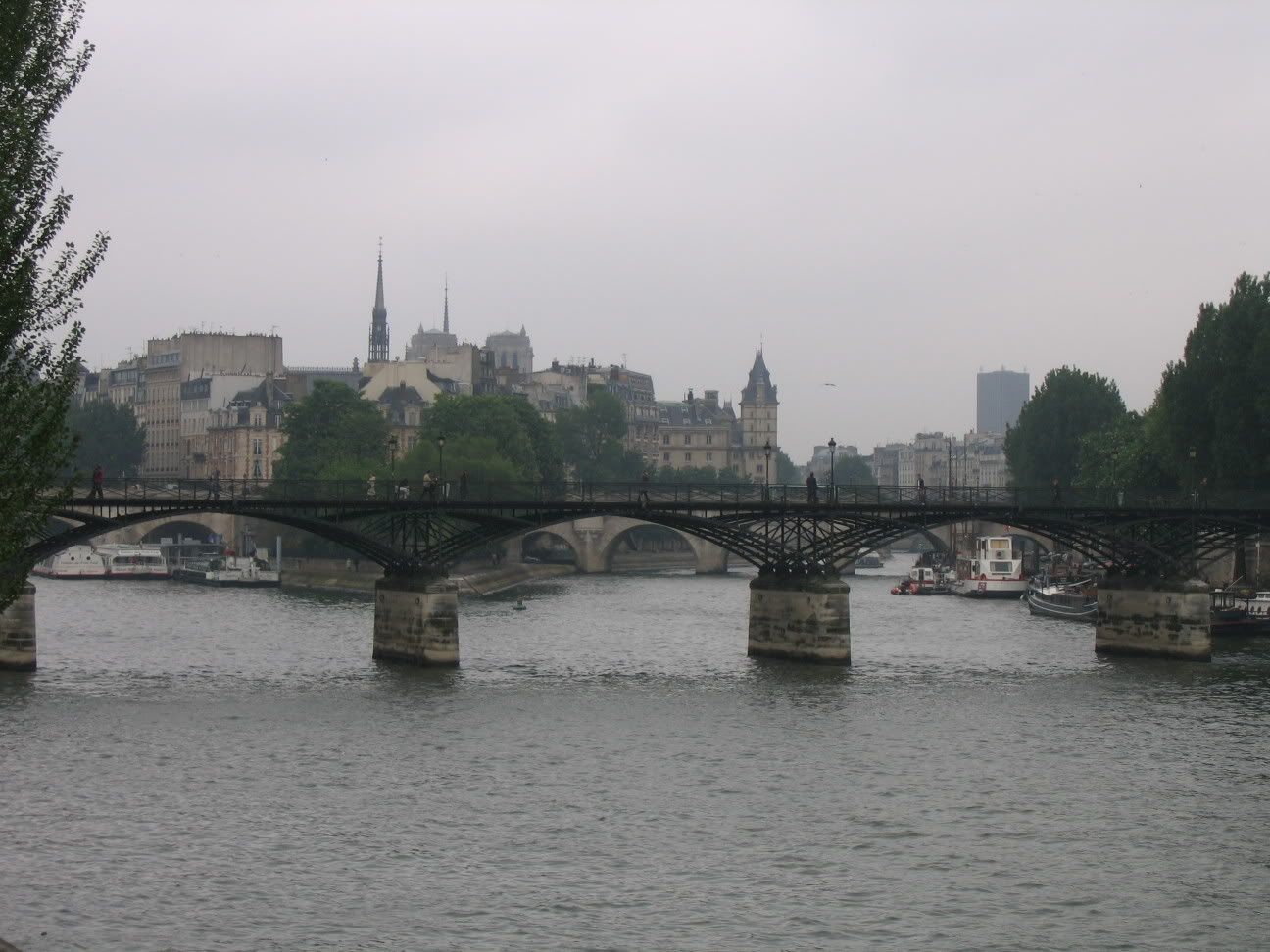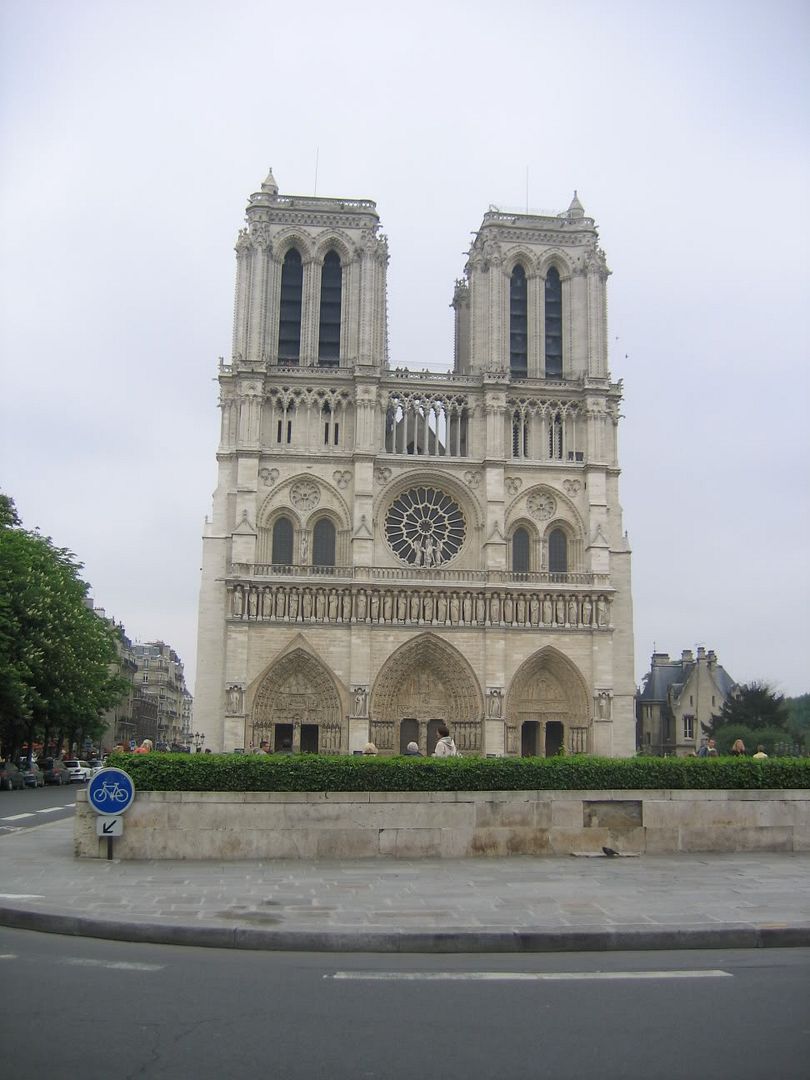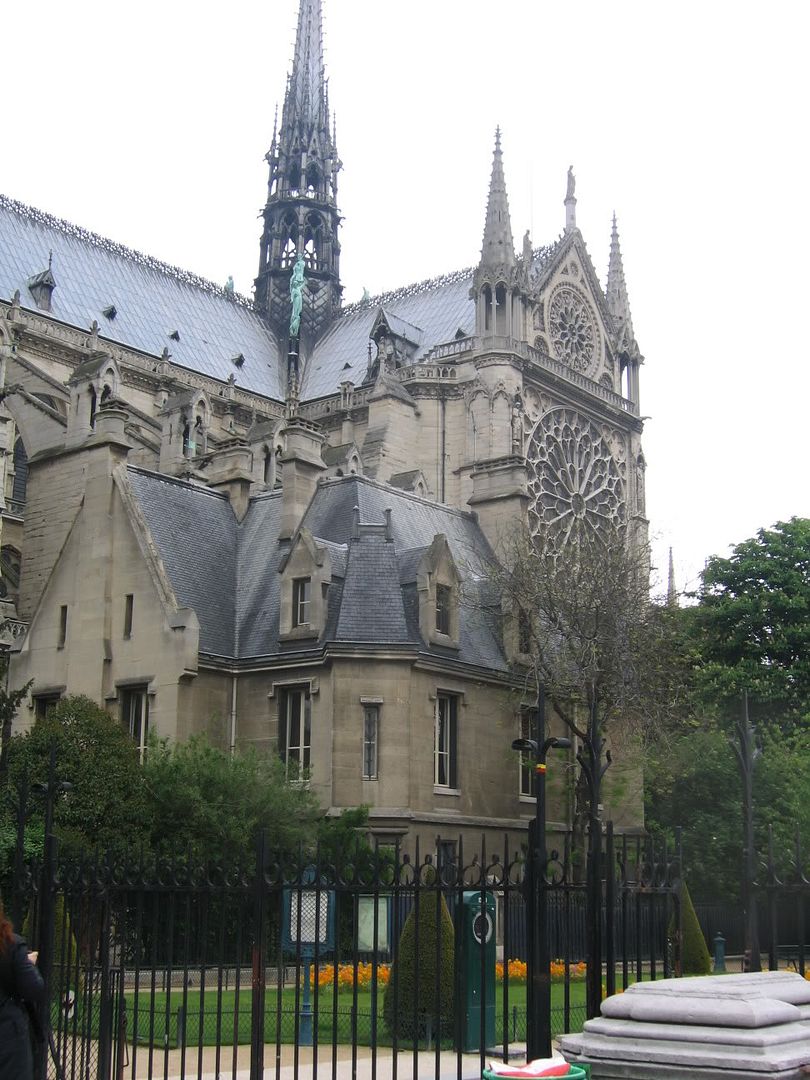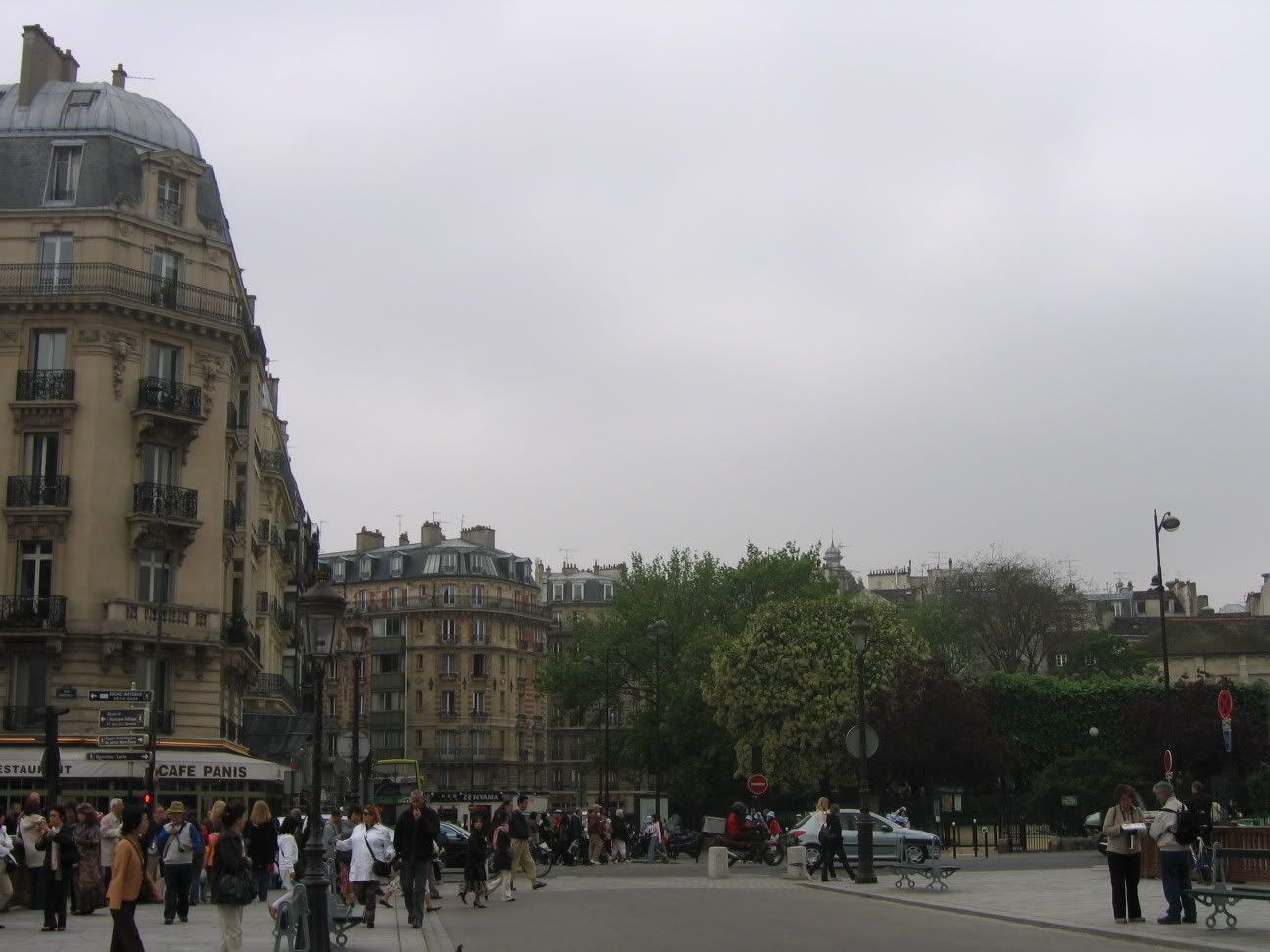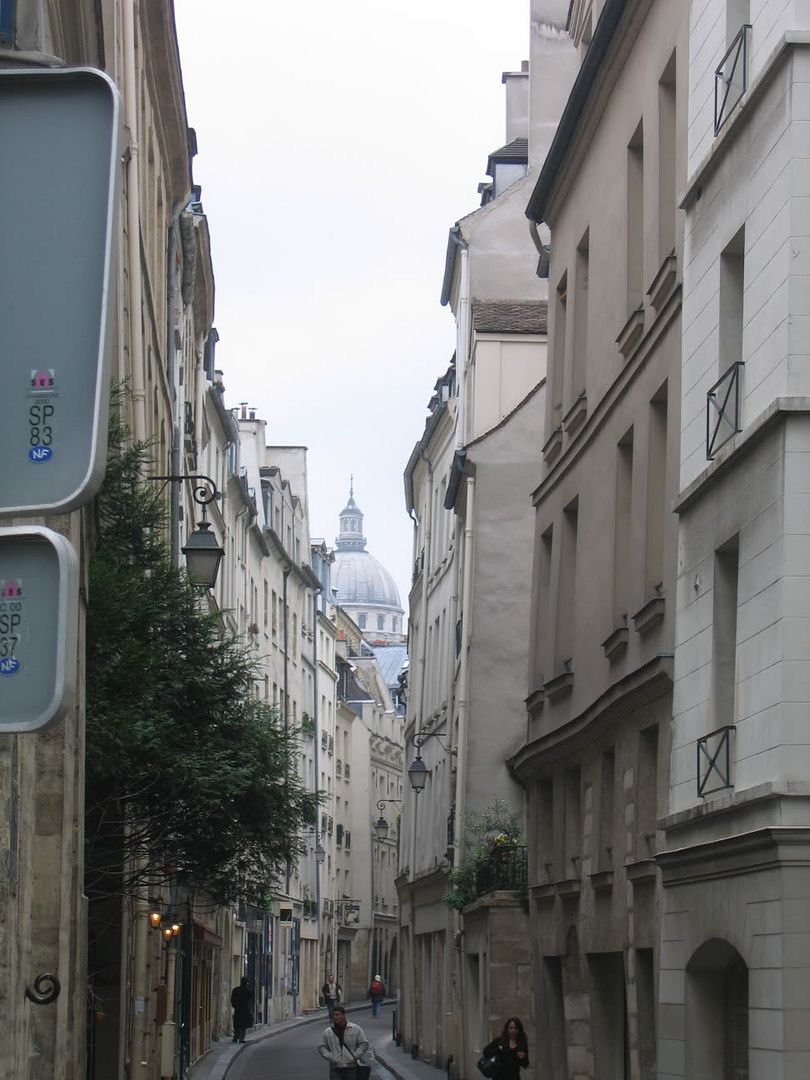 As part of the pre-trip preparations, I'd put together various lists of vegetarian eateries for most of the cities on our itinerary. The Stockholm list had been fairly successful and the first stop on the Paris list was a delicious and cheap felafel place. I was an inexpert felafel stuffer – some of the customers after us got at least twice as many toppings onto their lunches. But we made up for it with pommes frittes.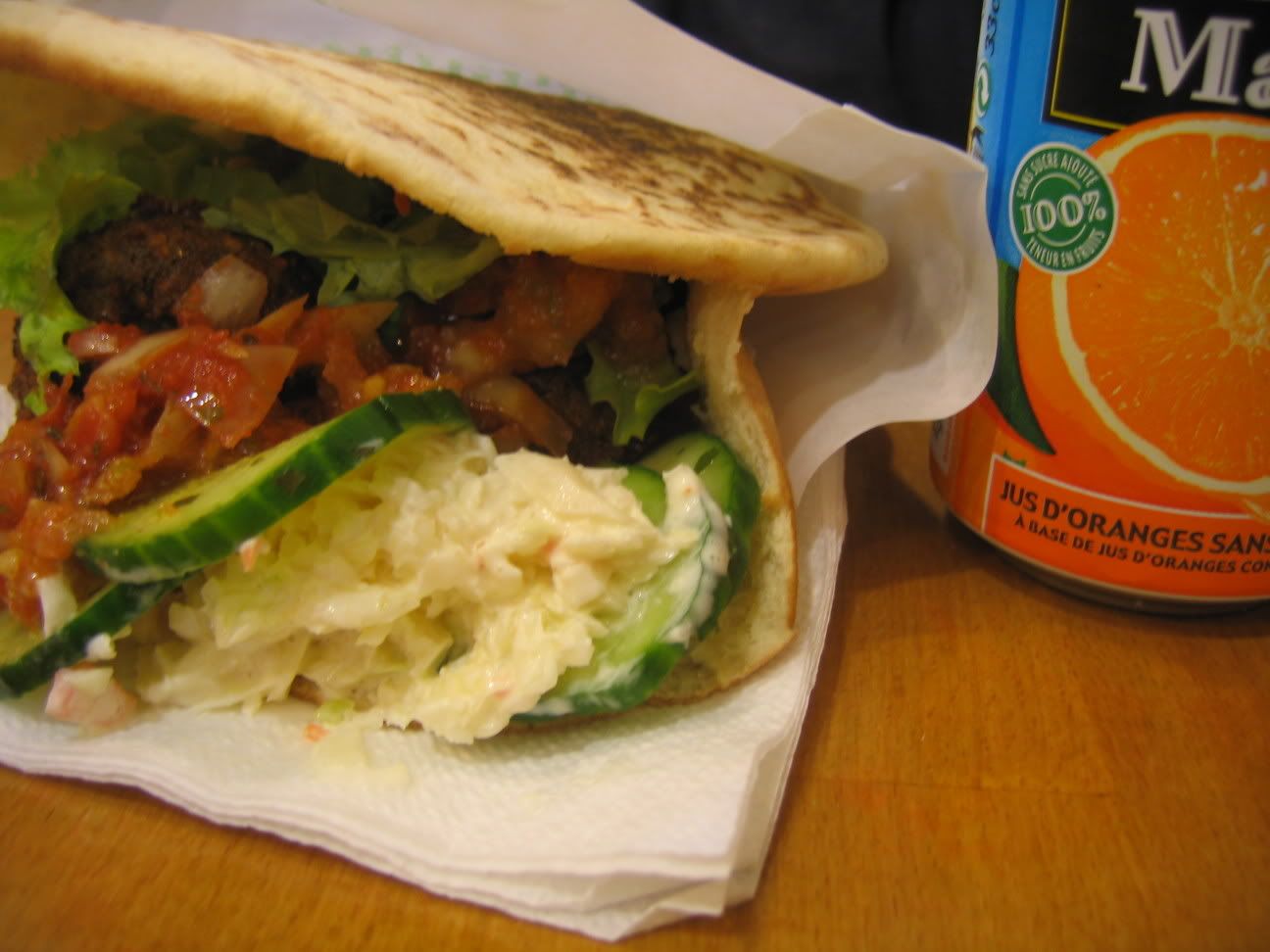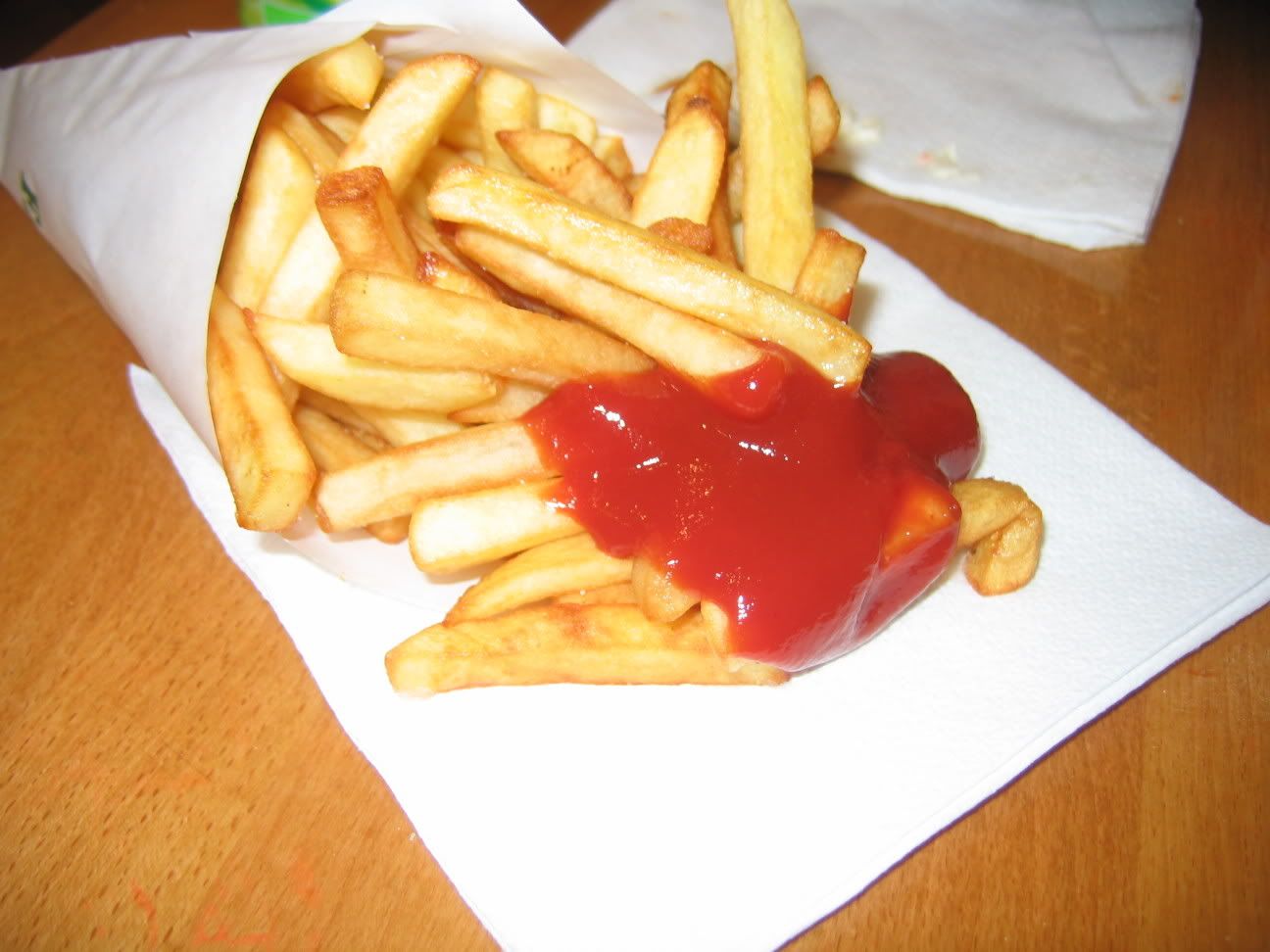 The walk home took us past Hotel Invalides, complete with impressive firepower: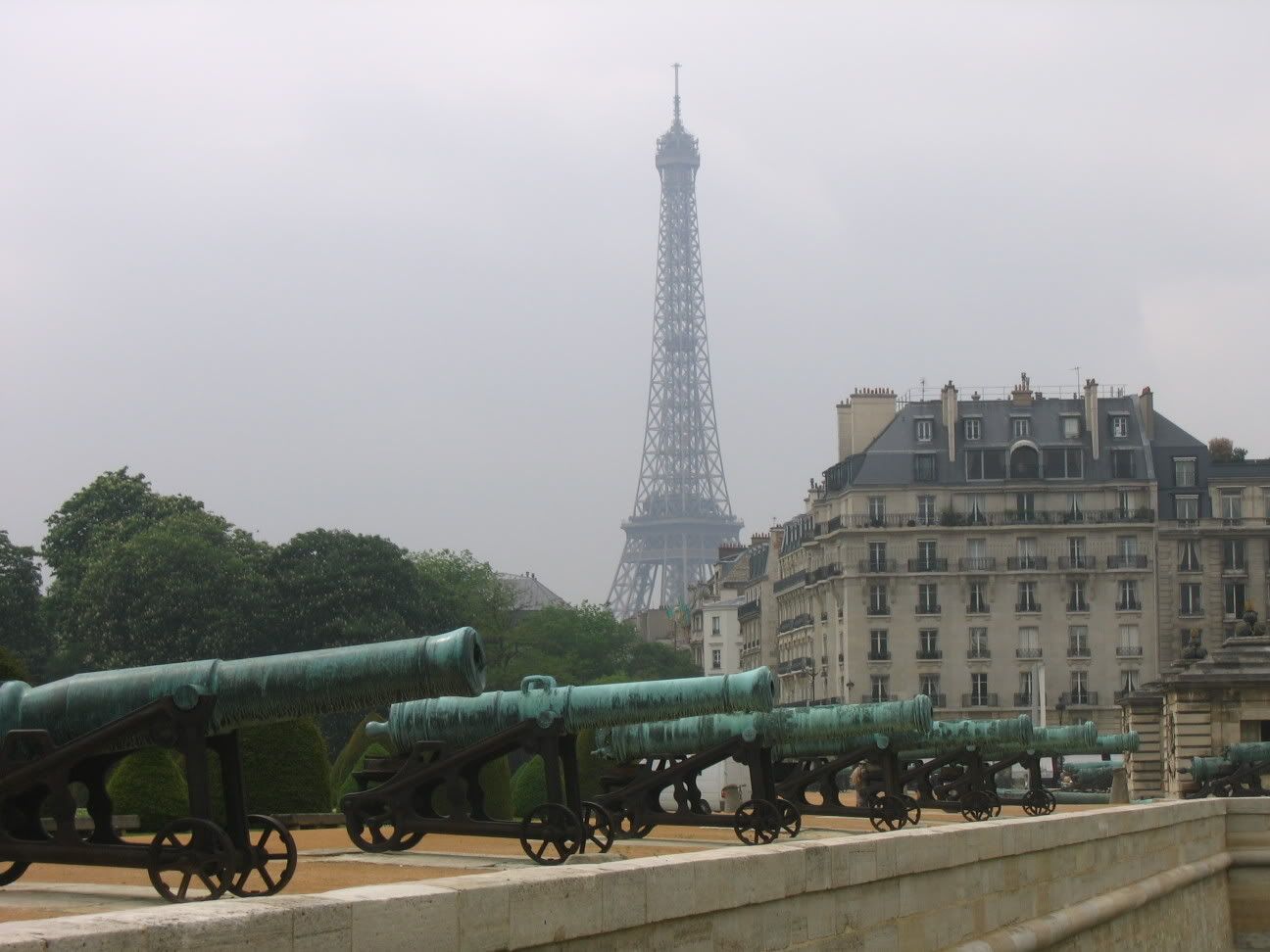 After a brief stopover at the apartment, we ventured back out to take on another restaurant on our list (Le Grenier de Notre-Dame), which offered a reasonably impressive array of homely vegetarian food. We started with a cider and blackberry cream aperitif: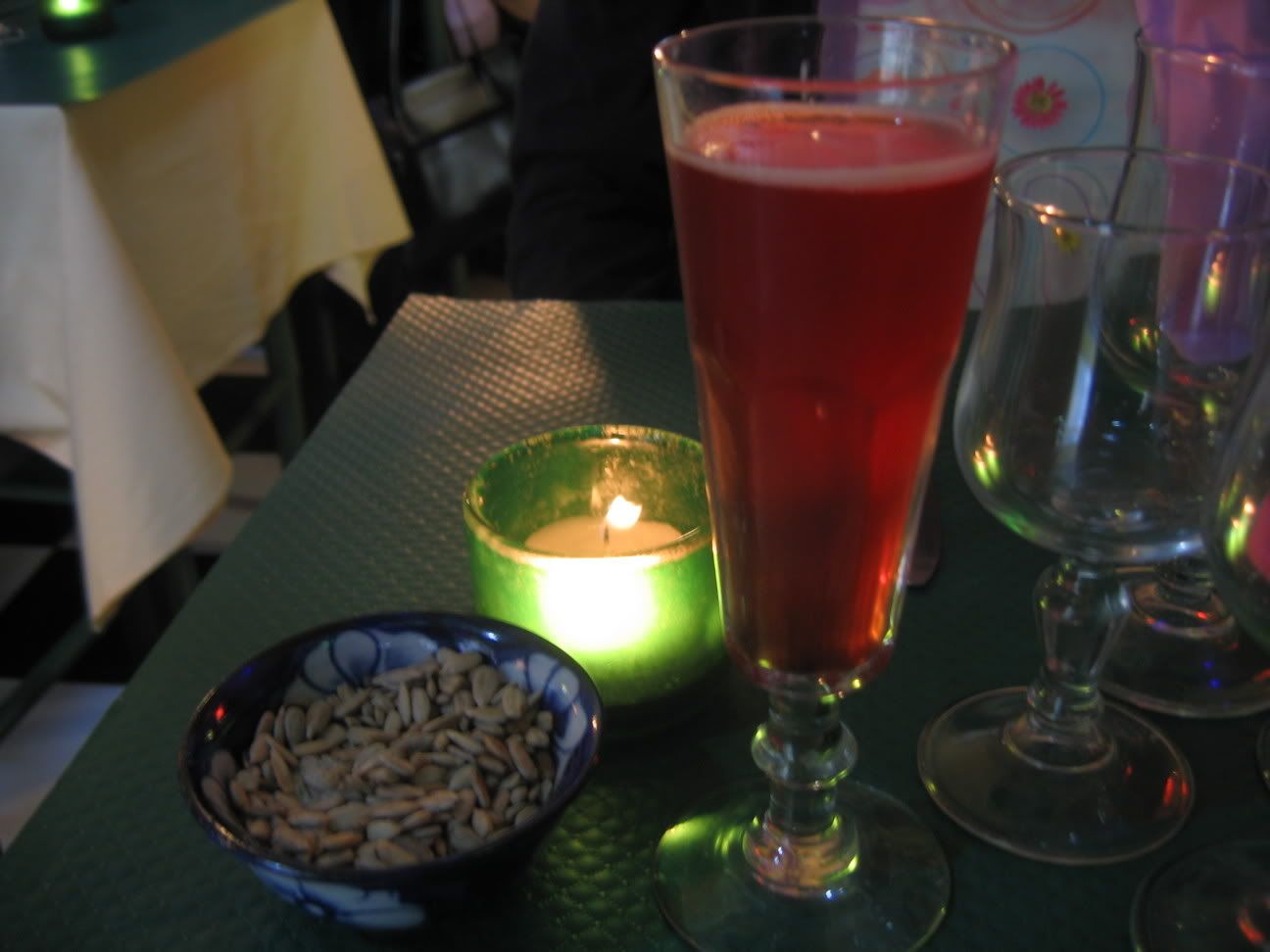 And moved on to crumbed faux-meat with potatoes and salad (Cindy) and vegetarian paella (me).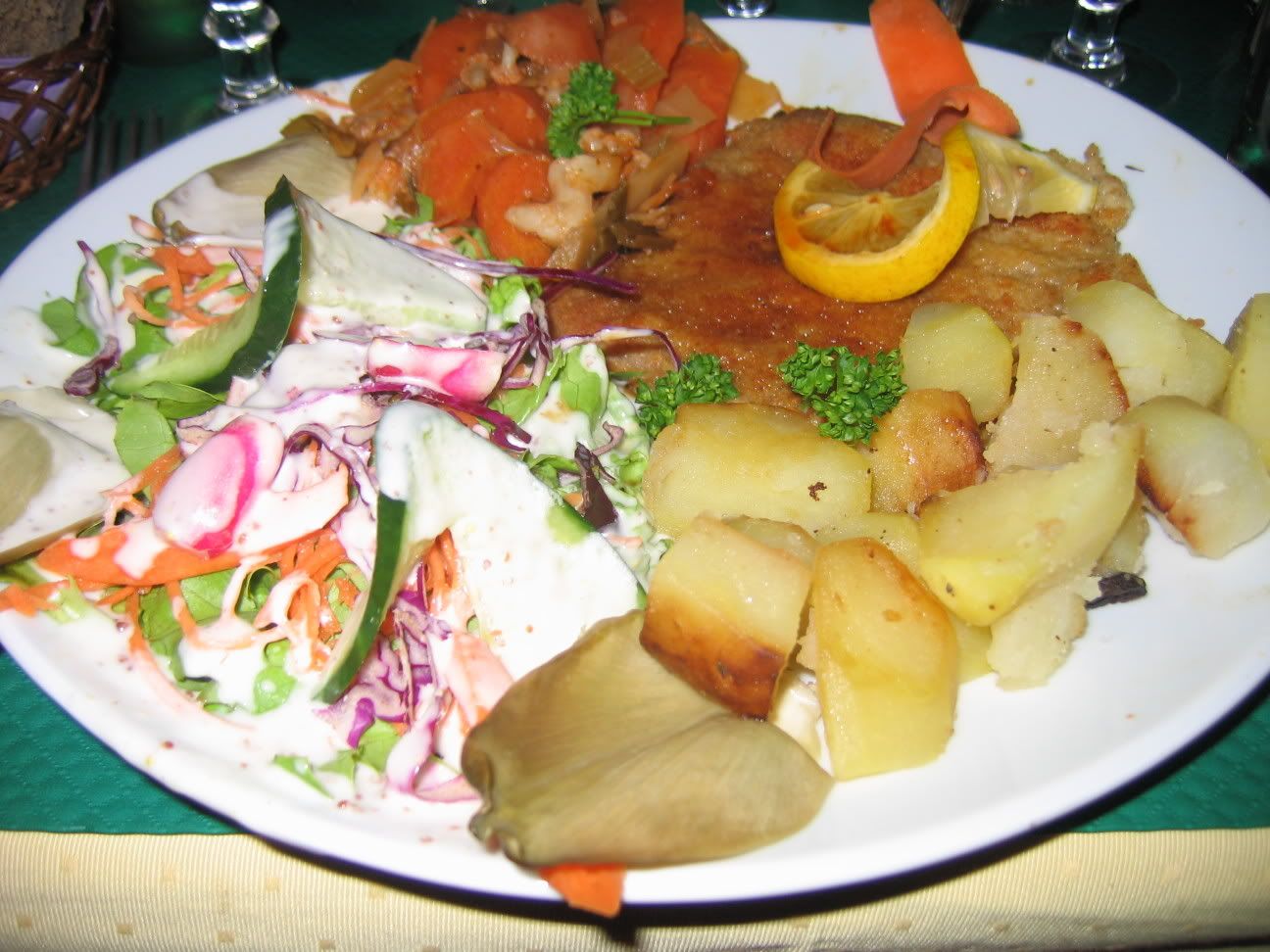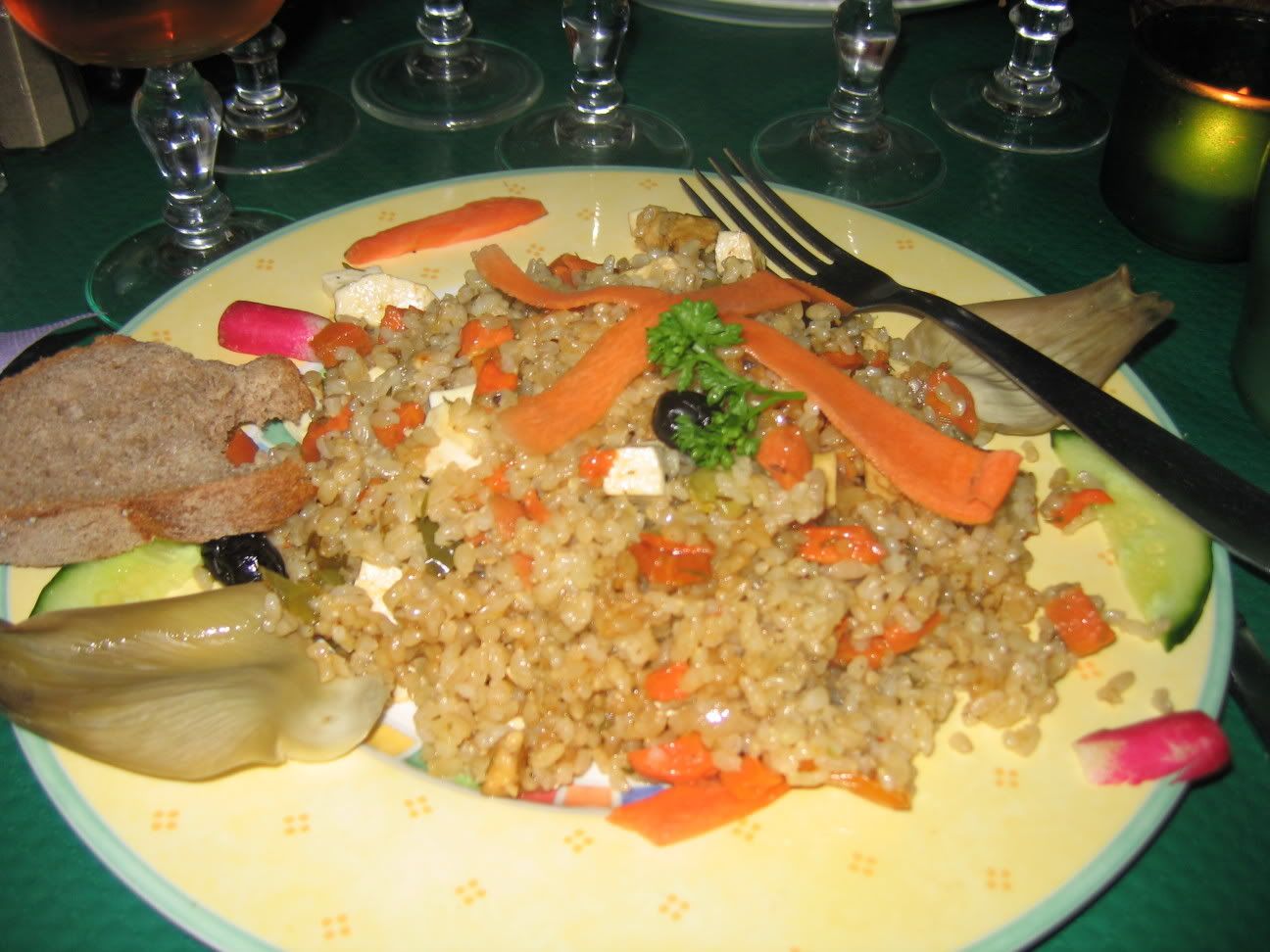 Exhausted and satisfied, we negotiated the trains back to Invalides and staggered the last few blocks home.