P.S. Grimsö
This morning I got an email from Johan. In addition to the usual work stuff, he attached a few photos he'd taken while I visited.
Skiing around Johan's house (read the original post
here
):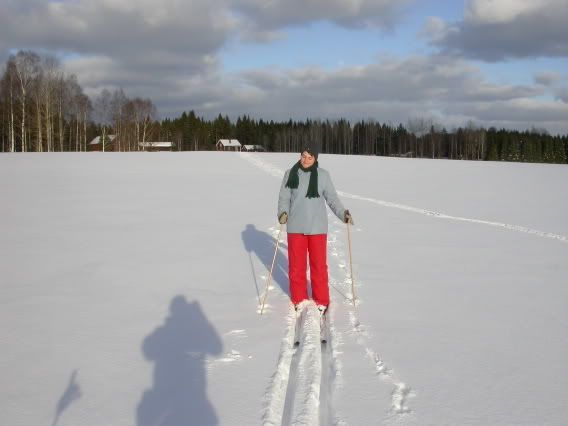 Owl-twitching on a Saturday night (original post here):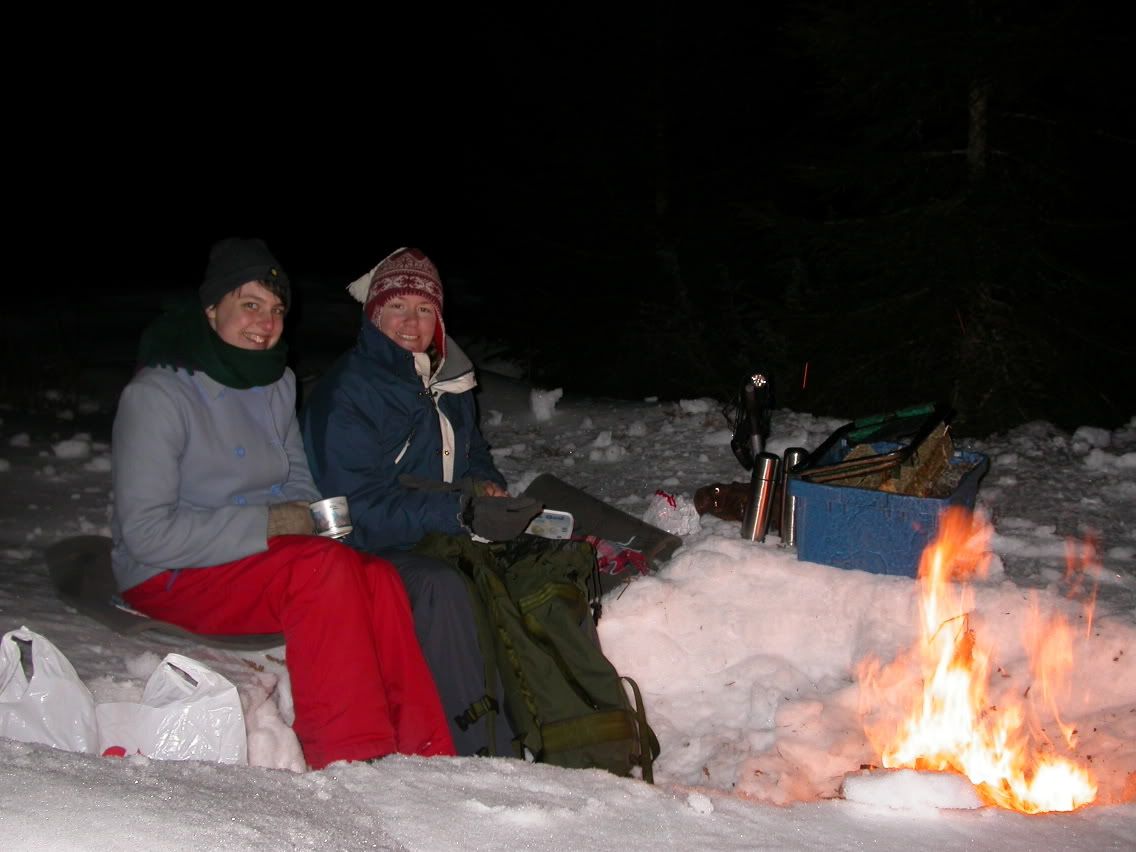 Checking out the eiders from Öland (original posts here, here, here and here):



Much more importantly, Johan has put together a twitch list for our Öland weekend. Here it is in Swedish:

Smålom
Storlom
Storskarv
Gråhäger
Knölsvan
Sångsvan
Bläsgås
Grågås
Kanadagås
Vitkindad gås
Gravand
Bläsand
Snatterand
Kricka
Gräsand
Stjärtand
Brunand
Vigg
Bergand
Ejder
Praktejder
Alförrädare
Alfågel
Sjöorre
Knipa
Salskrake
Småskrake
Storskrake
Röd glada
Brun kärrhök
Sparvhök
Ormvråk
Fjällvråk
Fasan
Sothöna
Trana
Strandskata
Skärfläcka
Större strandpipare
Ljungpipare
Tofsvipa
Kärrsnäppa
Morkulla
Storspov
Skrattmås
Fiskmås
Gråtrut
Havstrut
Tamduva
Skogsduva
Ringduva
Gröngöling
Spillkråka
Större hackspett
Sånglärka
Ängspiplärka
Sädesärla
Gärdsmyg
Järnsparv
Rödhake
Koltrast
Björktrast
Taltrast
Rödvingetrast
Dubbeltrast
Gransångare
Stjärtmes
Blåmes
Talgoxe
Trädkrypare
Skata
Kaja
Råka
Kråka
Korp
Stare
Gråsparv
Pilfink
Bofink
Bergfink
Grönfink
Steglits
Hämpling
Gråsiska
Domherre
Gulsparv
Sävsparv
He also translated it into English:

Red-throated Diver
Black-throated Diver
Cormorant
Grey heron
Mute swan
Whooper Swan
White-fronted Goose
Greylag goose
Canada goose
Barnacle Goose
Shelduck
Wigeon
Gadwall
Teal
Mallard
Pintail
Pochard
Tufted duck
Scaup
Common eider
King eider
Steller's eider
Long-tailed Duck
Common scoter
Golden eye
Smew
Red-breasted merganser
Goosander
Red Kite
Marsh Harrier
Sparrow hawk
Common buzzard
Rough-legged buzzard
Pheasant
Common coot
Common crane
Oystercatcher
Avocet
Golden Plover
Lapwing
Dunlin
Woodcock
Eurasian curlew
Black-headed Gull
Common Gull
Herring gull
Great Black-backed Gull
Rock Dove
Stock Dove
Woodpigeon
Green woodpecker
Black woodpecker
Greater-spotted woodpecker
Skylark
Meadow Pipit
White wagtail
Common wren
Dunnock
Robin
Black bird
Fieldfare
Song Thrush
Redwing
Mistel Thrush
Chiffchaff
Long-tailed Tit
Blue Tit
Great tit
Treecreeper
Common magpie
Jackdaw
Rook
Carrion Crow
Raven
Starling
House sparrow
Tree Sparrow
Chaffinch
Brambling
Greenfinch
Goldfinch
Linnet
Redpoll
Bullfinch
Yellow hammer
Reed Bunting

... and gave me the scientific names!

Gavia stellata
Gavia arctica
Phalacrocorax carbo
Ardea cinerea
Cygnus olor
Cygnus cygnus
Anser albifrons
Anser anser
Branta canadensis
Branta leucopsis
Tadorna tadorna
Anas penelope
Anas strepera
Anas crecca
Anas platyhynchos
Anas acuta
Aythya ferina
Aythya fuligula
Ayhya marila
Somateria mollissima
Somateria spectabilis
Polysticta stelleri
Clangula hyemalis
Melanitta nigra
Bucephala clangula
Mergellus albellus
Mergus serrator
Mergus merganser
Milvus milvus
Circus aeruginosus
Accipiter nisus
Buteo buteo
Buteo lagopus
Phasianus colchicus
Fulica atra
Grus grus
Haematopus ostralegus
Recurvirostra avosetta
Charadrius hiaticula
Pluvialis apricaria
Vanellus vanellus
Calidris alpina
Scolopax rusticola
Numenius arquata
Larus ridibundus
Larus canus
Larus argentatus
Larus marinus
Columba livia domesticus
Columba oenas
Columba palumbus
Picus viridis
Dryocopus martius
Dendrocopos major
Alauda arvensis
Anthus pratensis
Motacilla alba
Troglodytes troglodytes
Prunella modularis
Erithacus rubecula
Turdus merula
Turdus pilaris
Turdus philomelos
Turdus iliacus
Turdus viscivorus
Phylloscopus collybita
Aegithalos caudatus
Parus caeruleus
Parus major
Certhia familiaris
Pica pica
Corvus monedula
Corvus frugilegus
Corvus corone cornix
Corvus corax
Sturnus vulgaris
Passer domesticus
Passer montanus
Fringilla coelebs
Fringilla montifringilla
Carduelis chloris
Carduelis carduelis
Carduelis cannabina
Carduelis flammea
Pyrrhula pyrrhula
Emberiza citrinella
Emberiza scoeniclus
I guess if a twitcher's going to do it at all, it must be done properly.