Friday, May 19: Firenze to Zürich
The American college kids continued their partying through Thursday night, and again I struggled to get much sleep. The lowlight occurred at about 3am when a girl discovered that her holiday fling actually had a girlfriend back home. We made it to the hostel breakfast, seeing a number of hung over faces but none looking more seriously wounded. We checked out of the hostel and stopped to admire some of the murals around the reception area: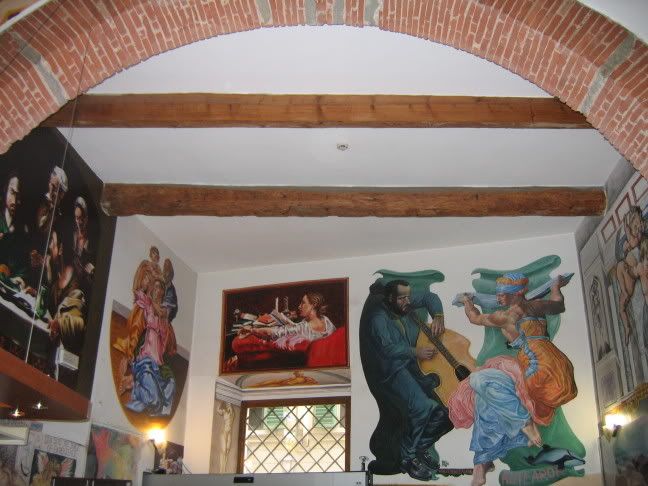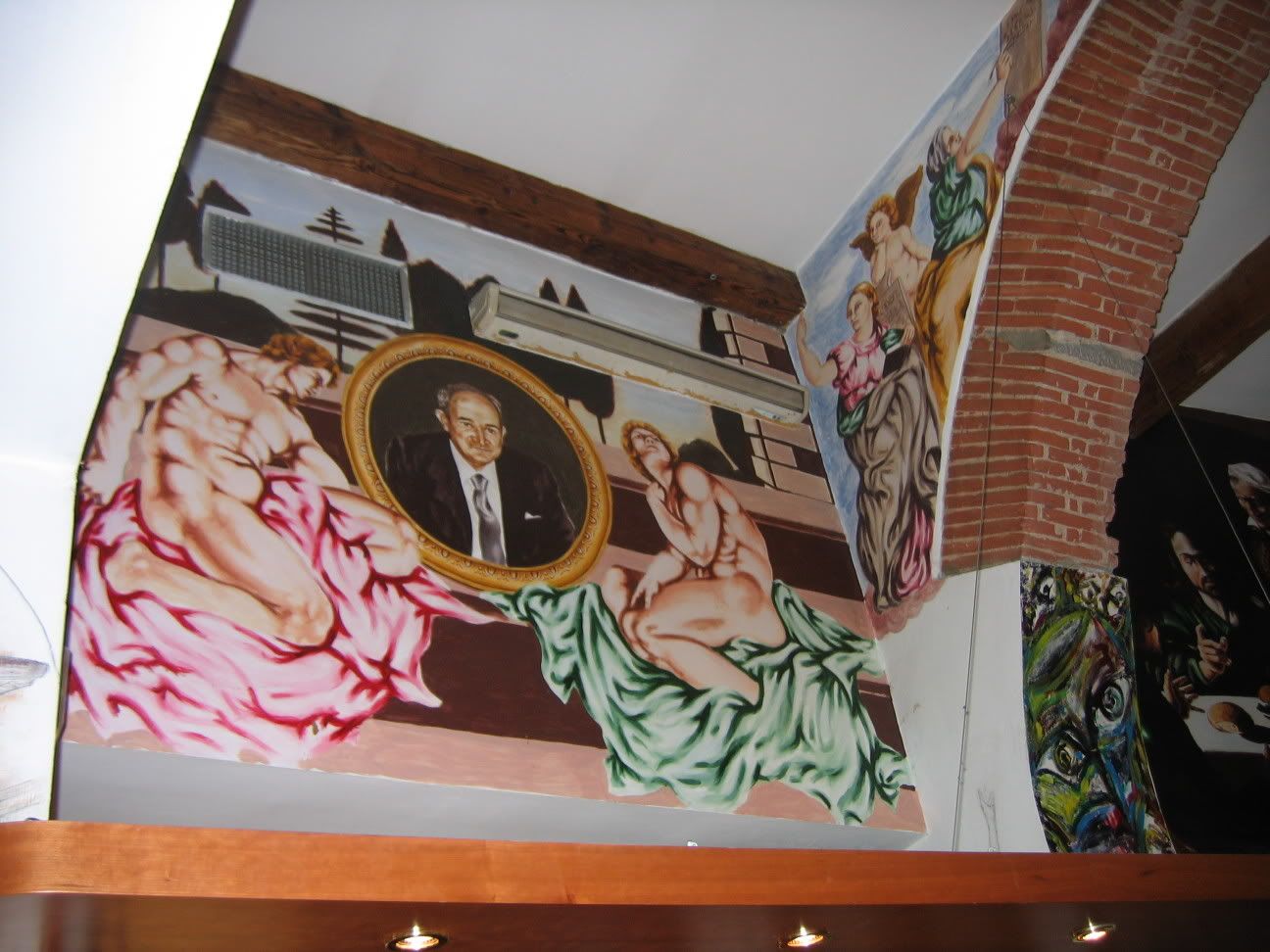 There were three or four hours to fill before our train departed and we had no plans or inclinations. Fortunately, in amongst the worst of the tourist markets, I noticed an opening into an indoor market of the consumable kind: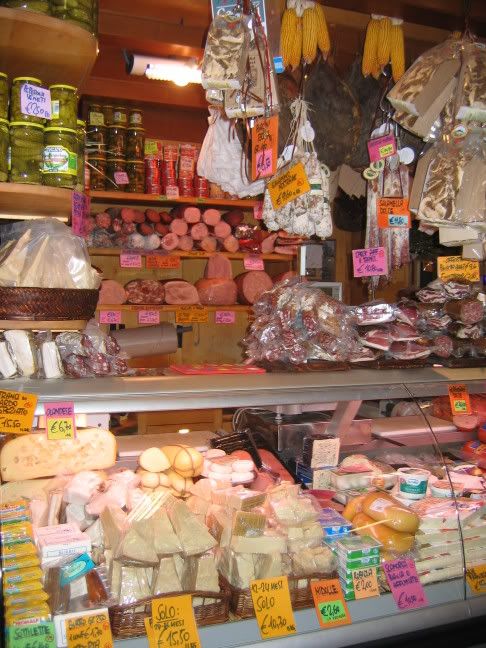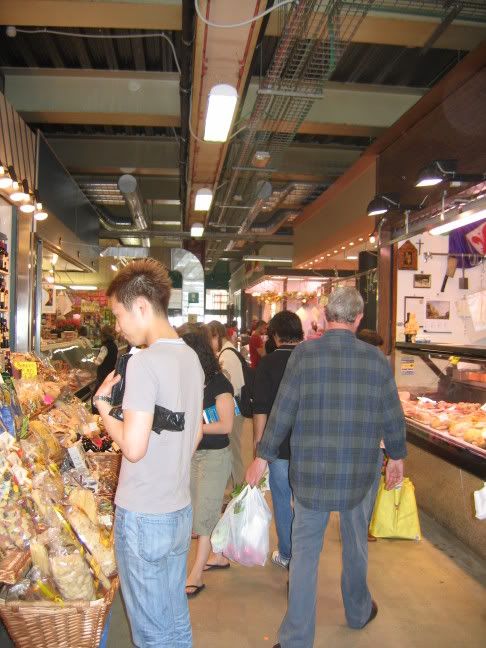 The preserved meats and pungent cheeses didn't do a lot for me, but the herbs and fresh produce had me mentally composing my first shopping list for when I arrive home.
I satisfied myself with the dehydrated variety as a snack for the train trip:
I was especially keen to try the cherries, kiwifruit, limes and oranges.
We slowly made our way towards Caffellatte (another vego establishment) for lunch.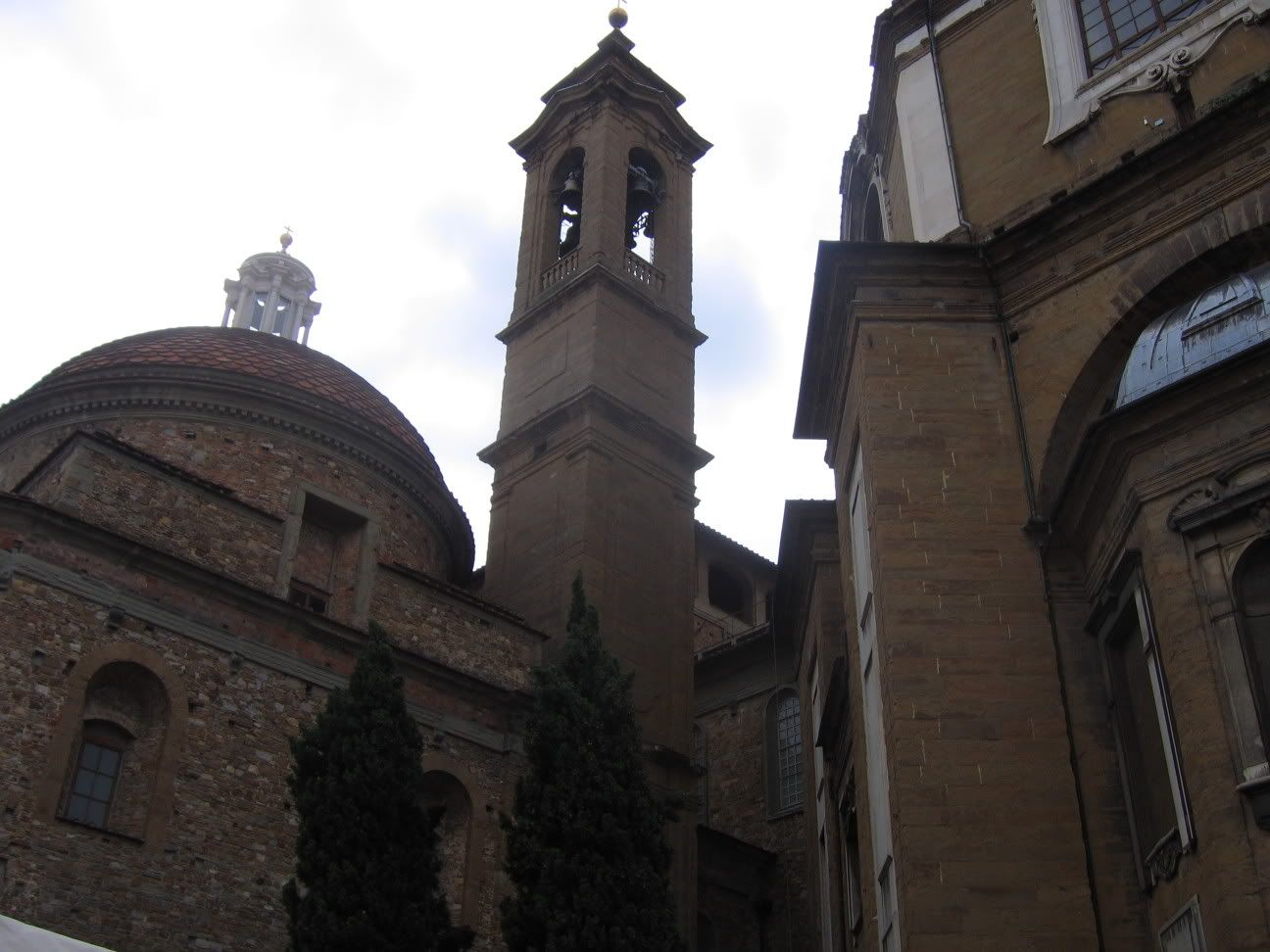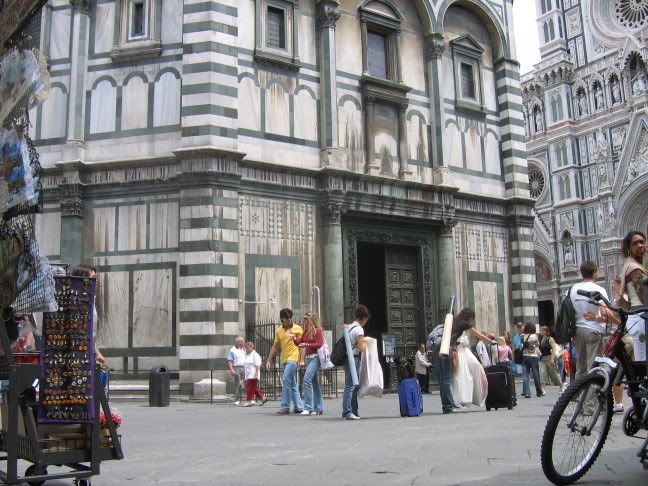 The café was small and relaxed. On any other day I would probably have been irritated by the slow service (given the café was empty), but we had time on our hands and it was pleasant just to sit there.
We shared crunchy toast with a ricotta spread and a vegan quiche, accompanied by orange juice…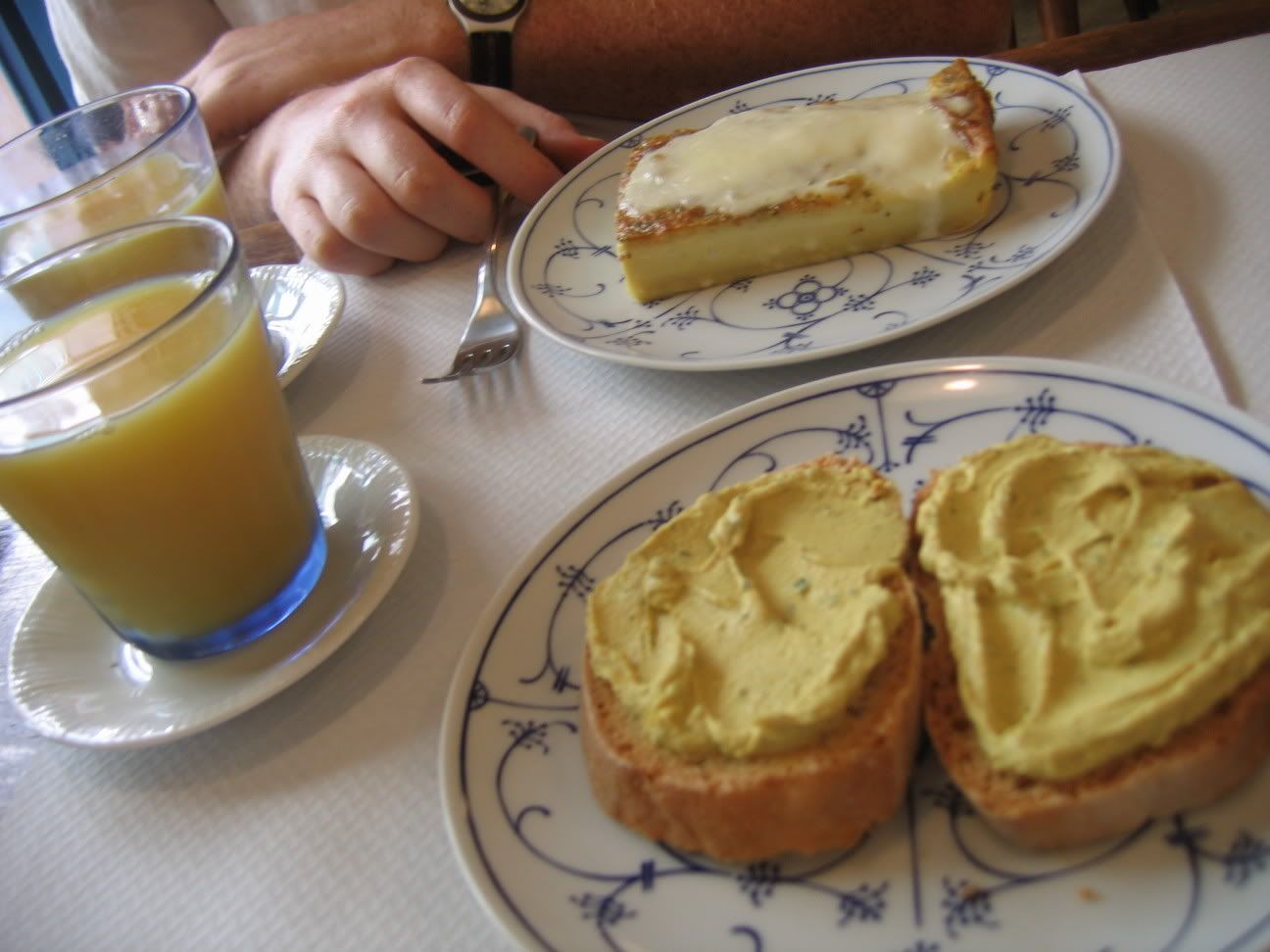 … and had plenty of room to share a slice of chocolate cake: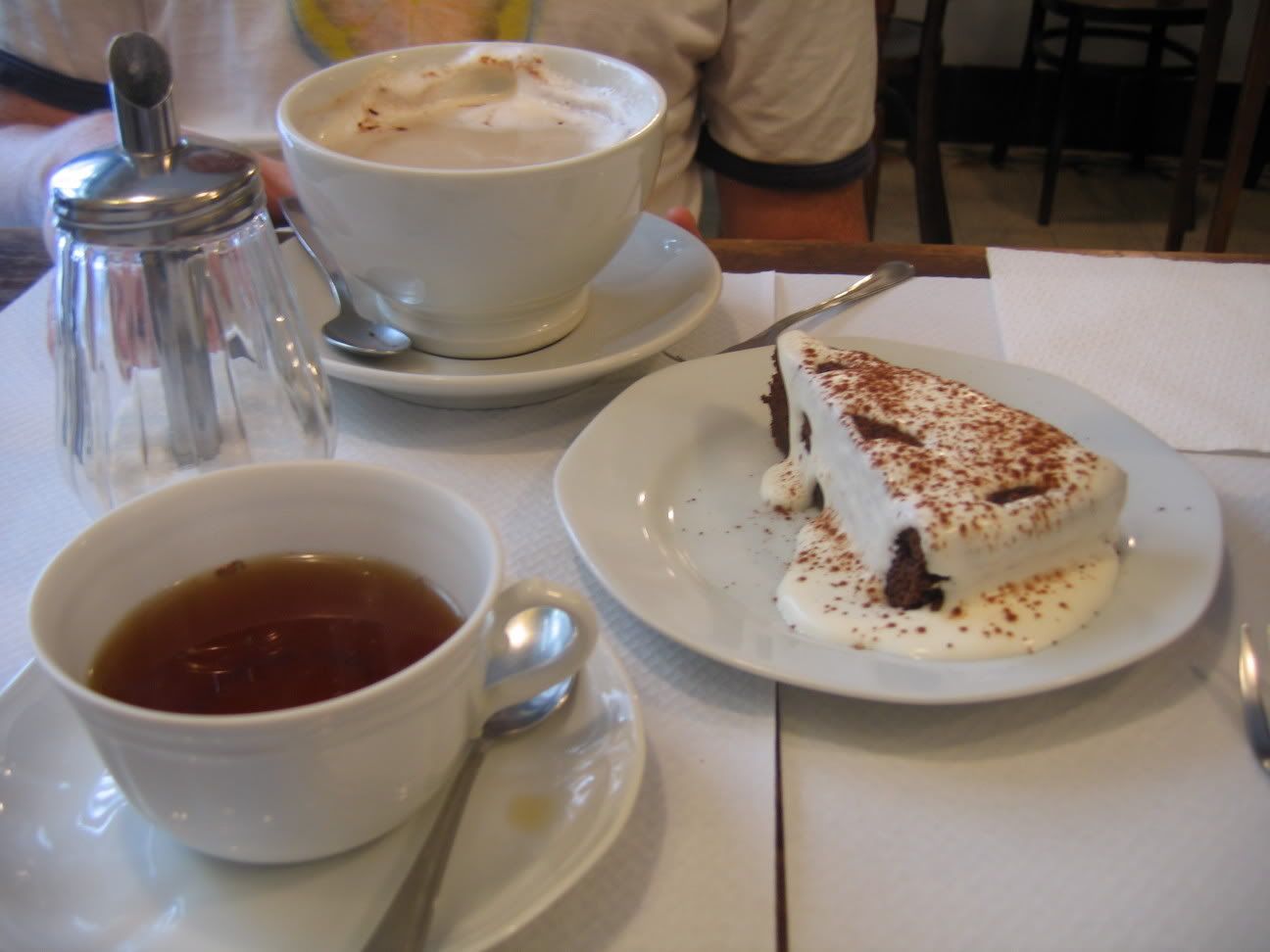 Our train trip was seven hours long and made tolerable by the scenery, passing through Italian countryside and then the Swiss Alps: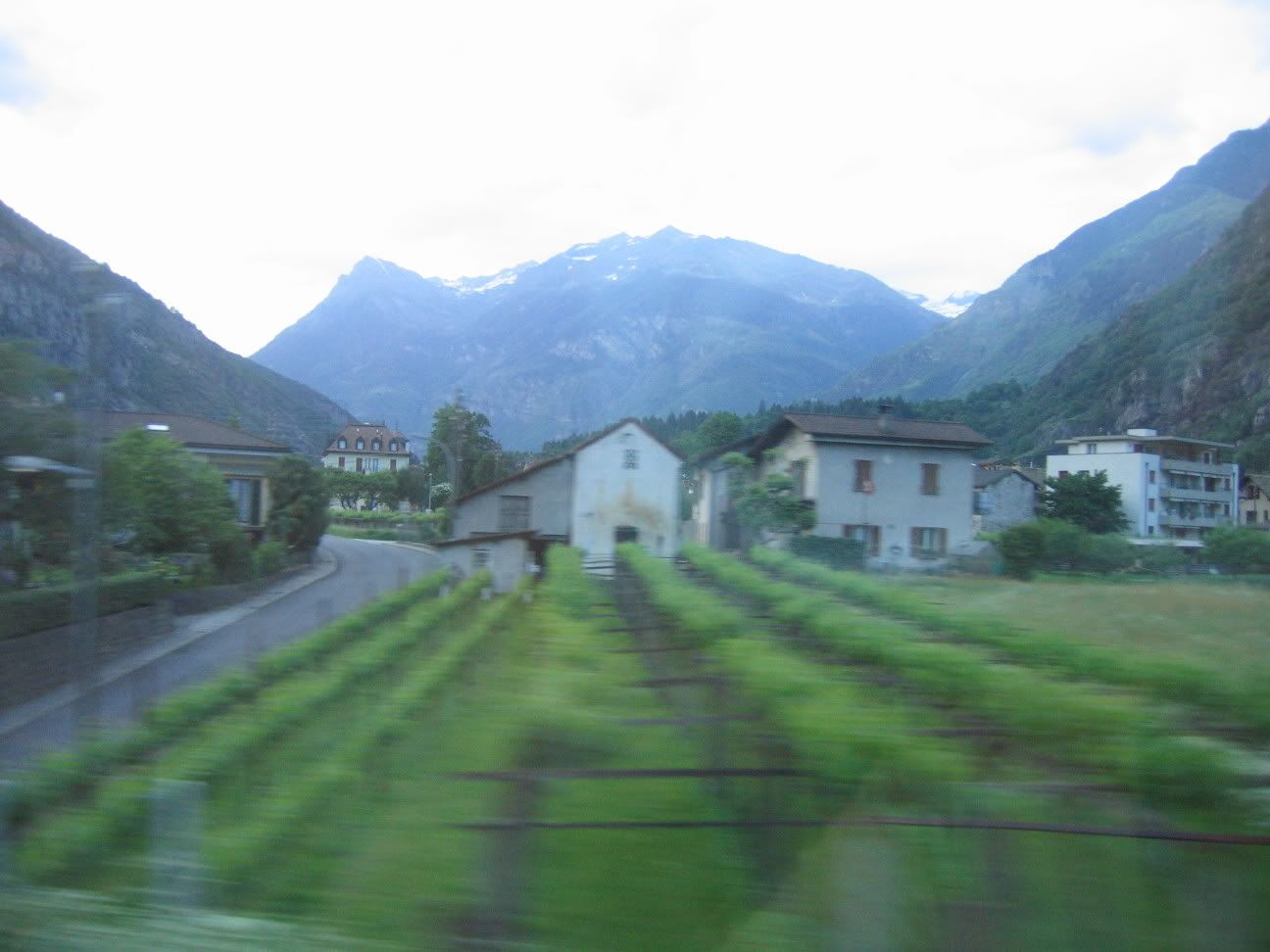 There were several beautiful towns, set into the base of the mountains and perched on huge lakes. We scrawled down the names of the closest train stations so that we might be able to return someday.
It was almost 11pm when we arrived at Zürich HB and were met by Melissa and Dylan. They kindly squeezed us into their zero-bedroom apartment for our time in Switzerland and supplied us with cheese, vegemite and knäckebrot before we collapsed onto the sofa bed.