Wednesday, May 17: Venezia to Firenze
In the morning we just had time to take enjoy the hotel's 'free' breakfast in the garden before we returned to the train station: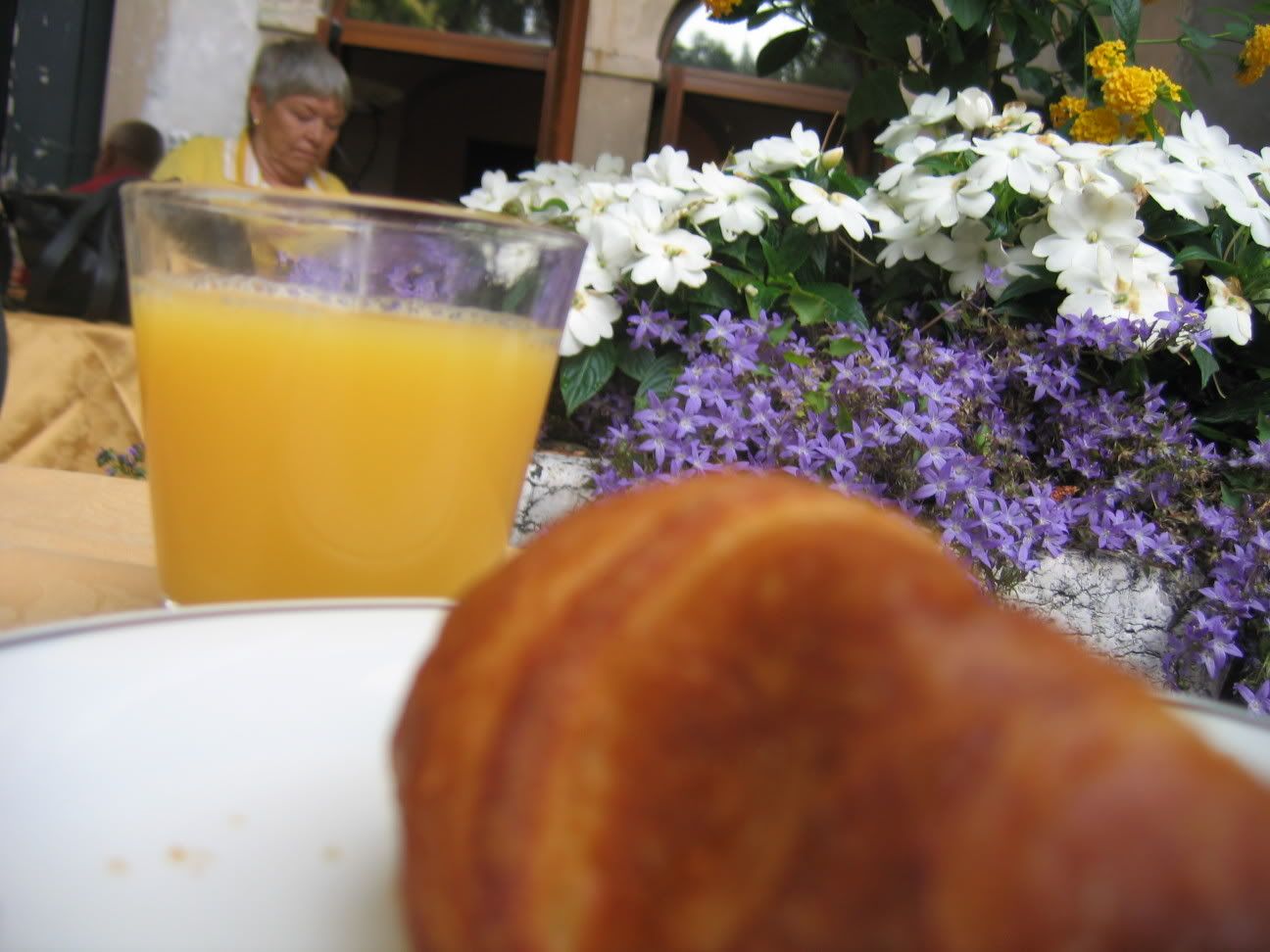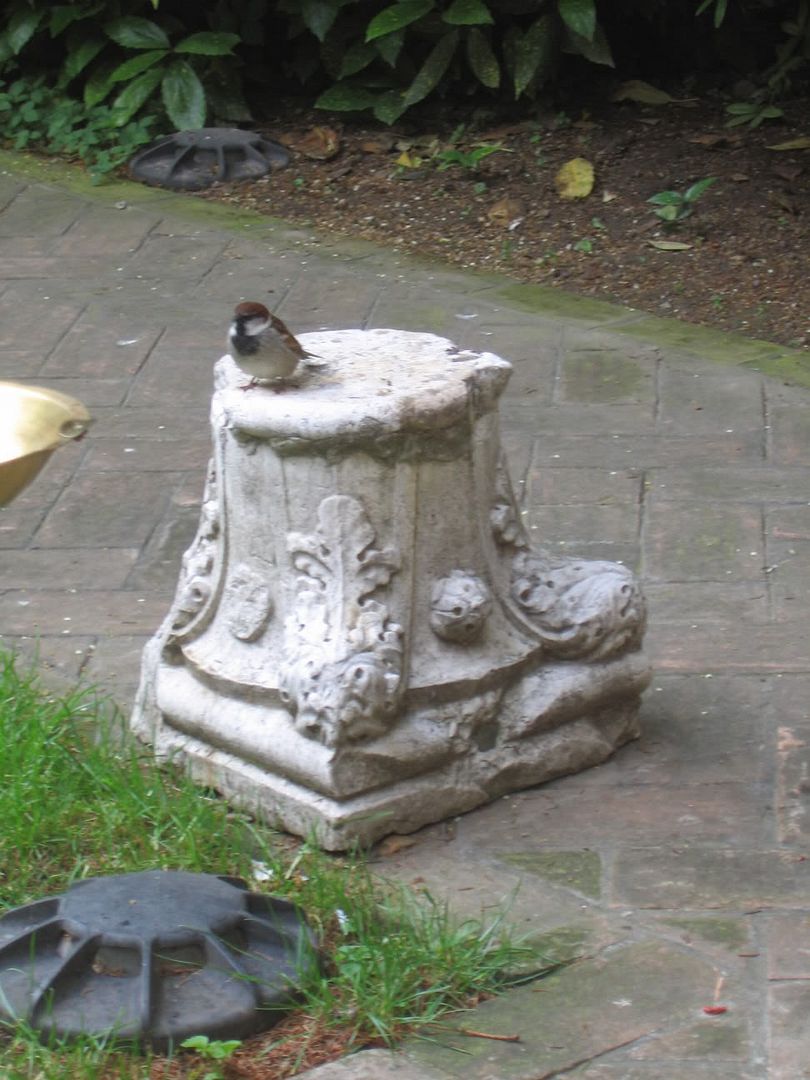 Michael braved the coffee flavoured yoghurt, which turned out to be OK. The three-hour train trip passed easily enough and our hostel in Florence was only a 10 minute walk from the station.
Venice has crowded uneven streets full of tourists. So does Florence, but bikes, scooters, cars and trucks had been added to the mix and I felt dirty more from the exhaust fumes in the air than from travelling. The footpaths are extremely narrow and consequently many people walk on the roads, which are often barely wide enough for a single lane of traffic anyway.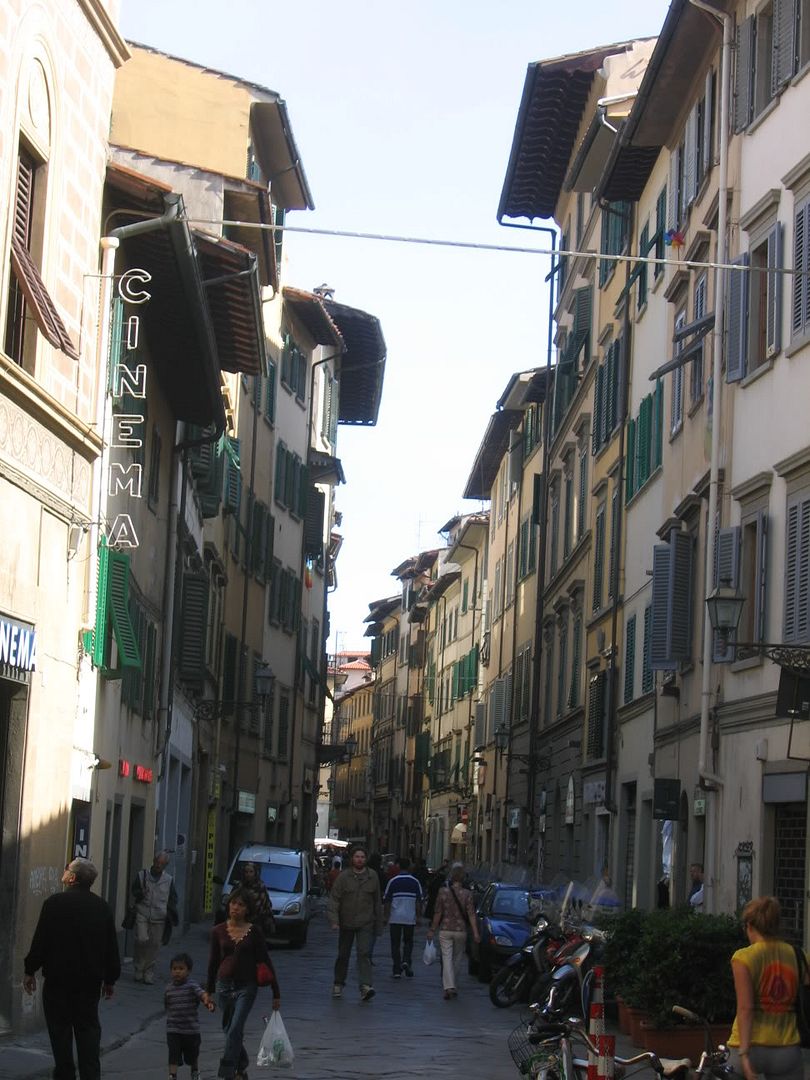 The first task was to locate some lunch: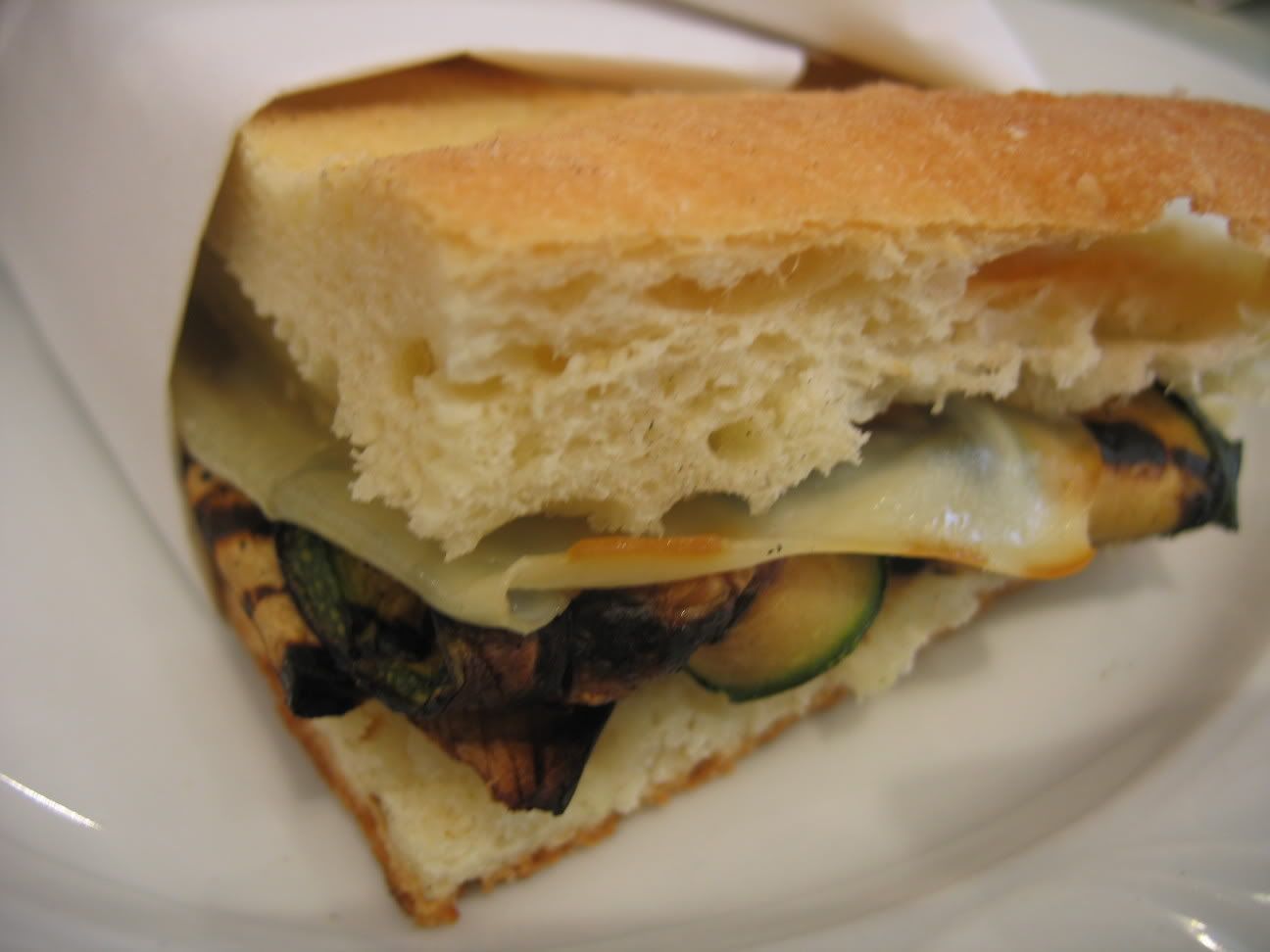 The most common lunch available in cafes is a selection of sandwiches, often toasted. Predictably most options are full of meat, but there's usually one with tomato and mozzarella. If you're a lucky vegetarian, you might also score some spinach or roasted veges. Lunch was much cheaper than we expected it to be, but that was probably because we had unintentionally disobeyed local practice: ordering at the counter yields a lower price on the understanding that you will either take the food away or eat it standing up. (This means that even telling them you'll 'eat in' is ambiguous.) Thankfully, the ladies running the café didn't seem to begrudge a couple of confused tourists a table to rest their travel-weary legs.
We didn't have any must-see landmarks planned for Florence, but the hostel provided us with an excellent map of the inner city, marking the main buildings of note. We had a wander around The Duomo on our way to dinner: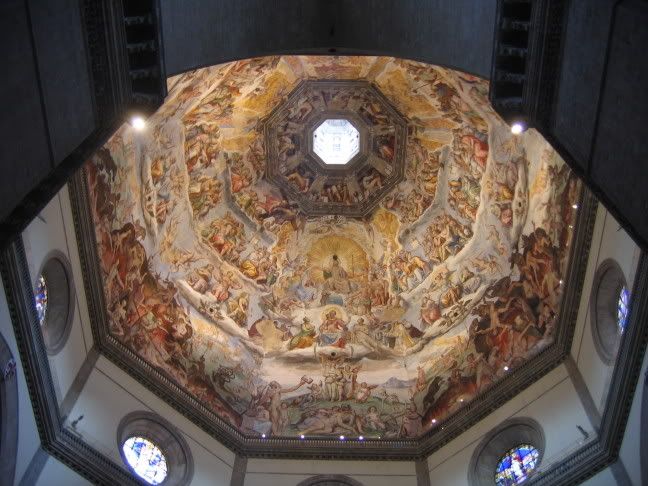 Amongst other tourist-centric repetitions, I noticed a lot of shoe shops. ('Noticed' is perhaps inappropriate, as it suggests that my attention was fleeting.) It seems every woman wants a piece of Italian sophistication. Yes, including me: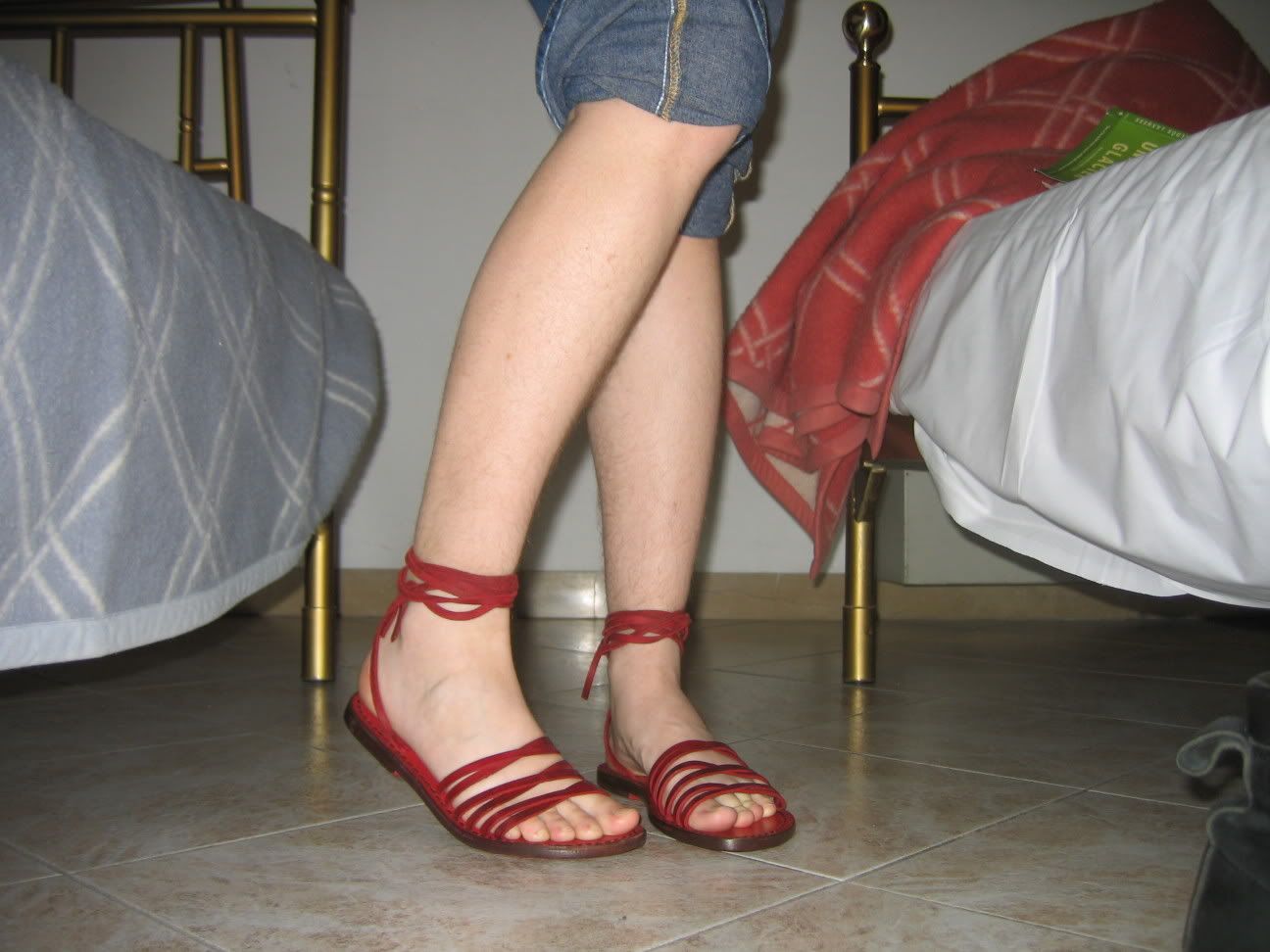 Ooh la la… high end fashion hostel-style. I bought those on the way to dinner, and spent the latter part of the evening perfecting the art of photographing one's own legs. (I promise that's the last time you'll ever see me wearing these shoes with rolled-up jeans.)
[While I'm talking about Italian purchases, here's the toothpaste we just bought:
It has a faint aniseed taste, and reminds me of the candy-coated fennel seeds you get at the end of a meal in an Indian restaurant.]
Dinner, again, was at a vegetarian-friendly restaurant that Michael found through the internet. This one was called Sedano Allegro (Merry Celery) and it had a lovely 'garden' area behind the restaurant building:
Primi (first course) was a pumpkin risotto for me, and cheesy-pesto pasta for Michael: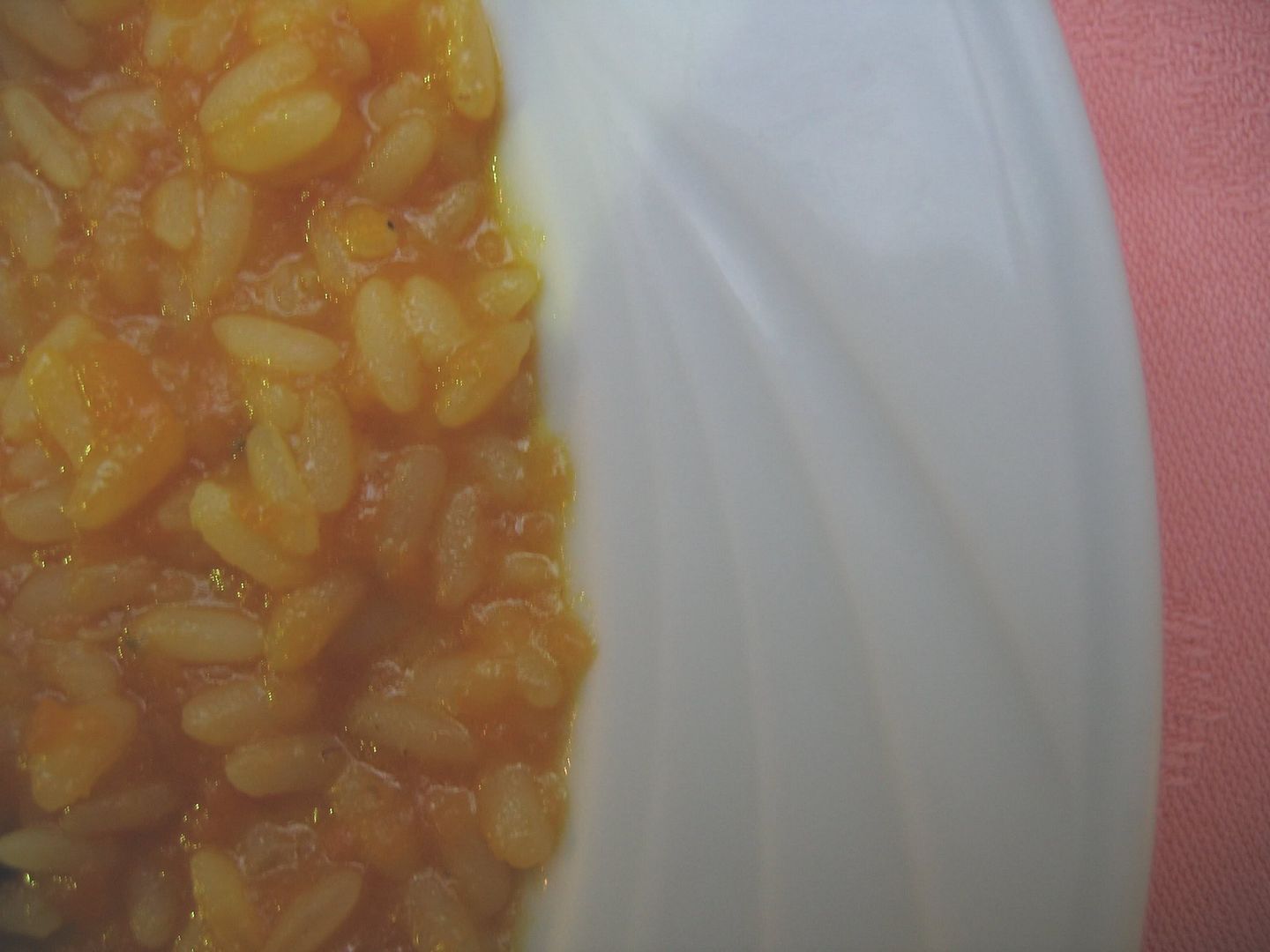 Both very tasty and the right portion size to enjoy our secondi (second courses). Understanding little of the menu, we had both more or less randomly selected a dish that we didn't recognise from this list. Michael was served a cheese patty smothered in tomato sauce, which was the closest either of us had come to a McDonald's cheeseburger in years (pickle flavour included):
I think mine was zucchini parmigiano: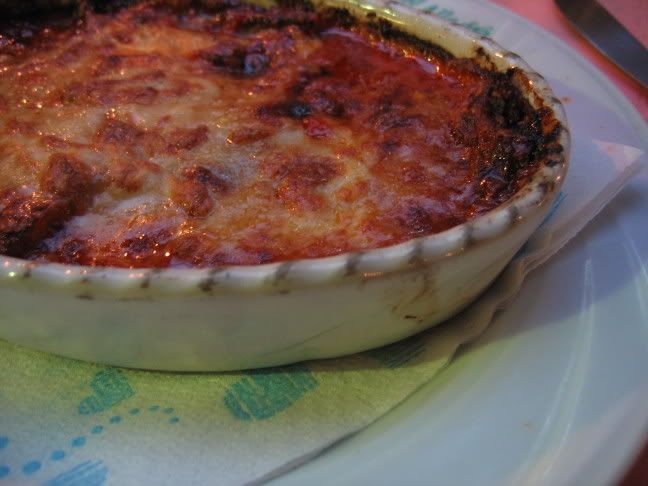 Even though I enjoyed it immensely, I let Michael have the last third of it to ensure that I had room for dessert (hehe). I really wanted try some tiramisu while in Italy: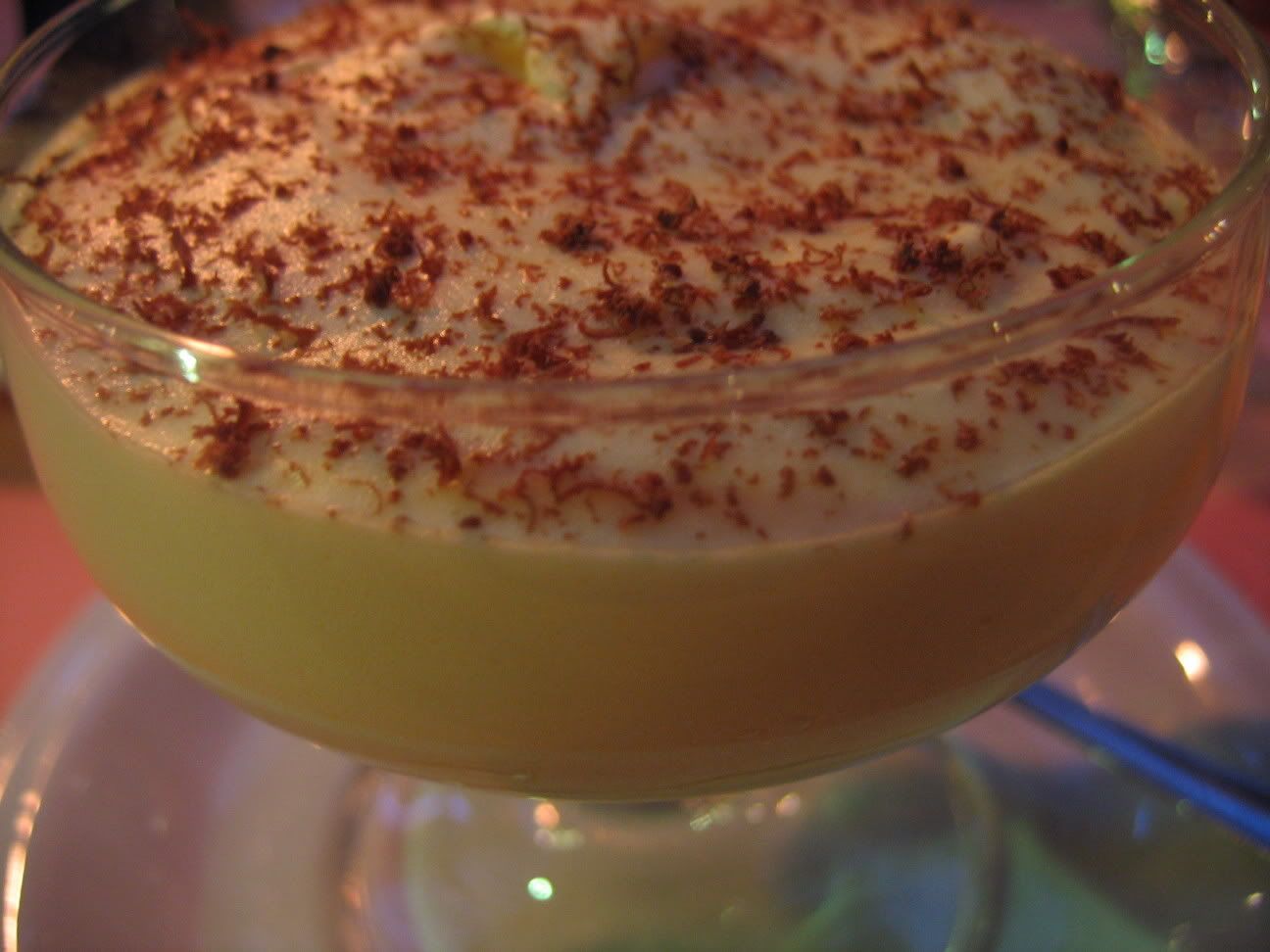 It was deliciously sweet and creamy, though it didn't quite match the standard set by Melissa's Nonna when I sampled her tiramisu in Brisbane last October.