Sunday 14/5: Paris
Our last full day in Paris and Cindy and I were both too tired of art galleries to make the obligatory trip to the Louvre to join throngs of tourists taking our brief glance at the Mona Lisa. So we skipped it. Instead, we joined a smattering of tourists wandering through
Napoleon's Tomb at Hotel Invalides
.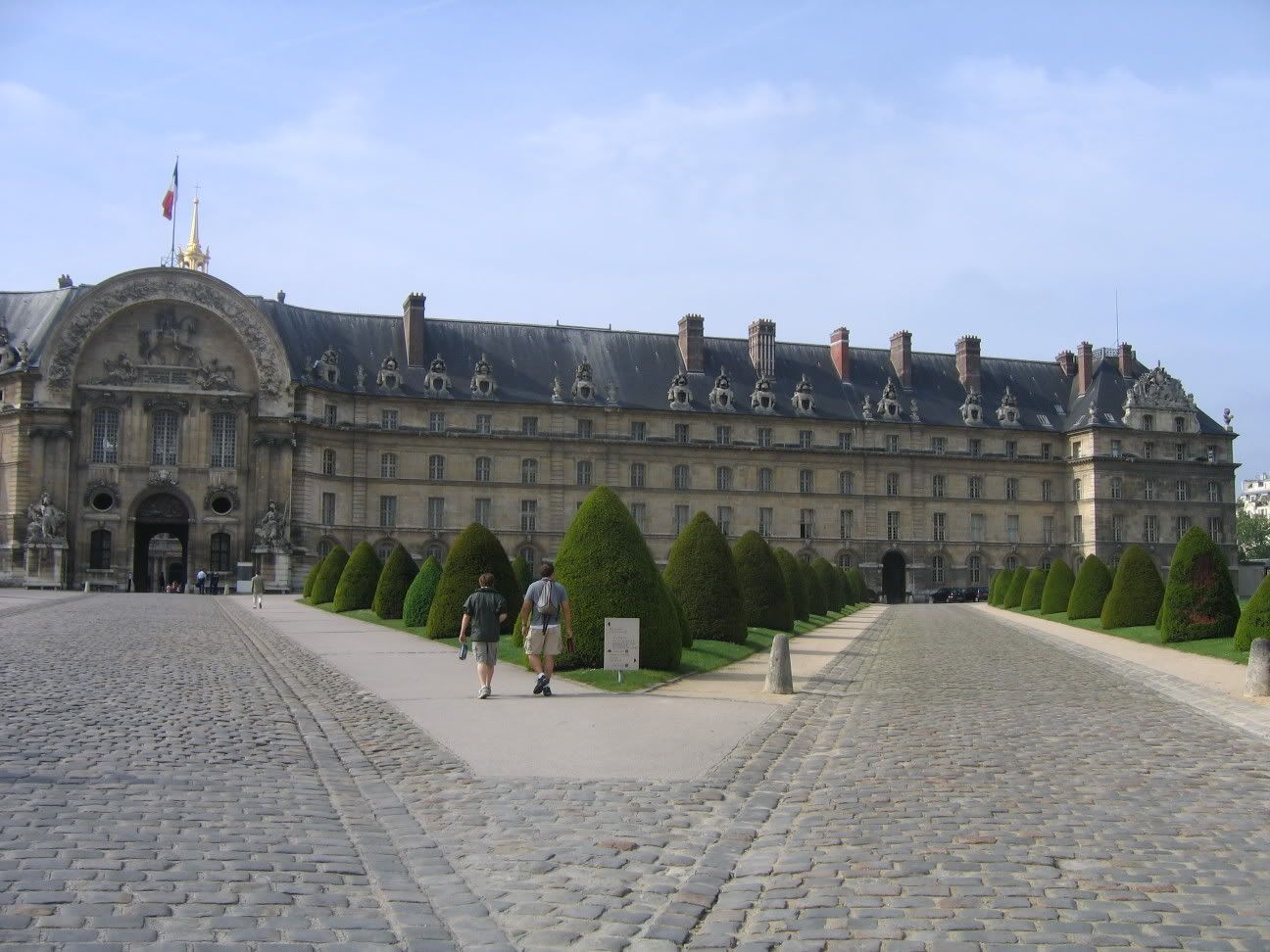 Hotel Invalides was built in the 1800s as a place for wounded and crippled French soldiers to live and recuperate. From the name, I thought it was actually a hotel, but I guess that's my Grade 9 French letting me down. Anyway, at some stage, a giant domed church was built for the soldiers to worship at.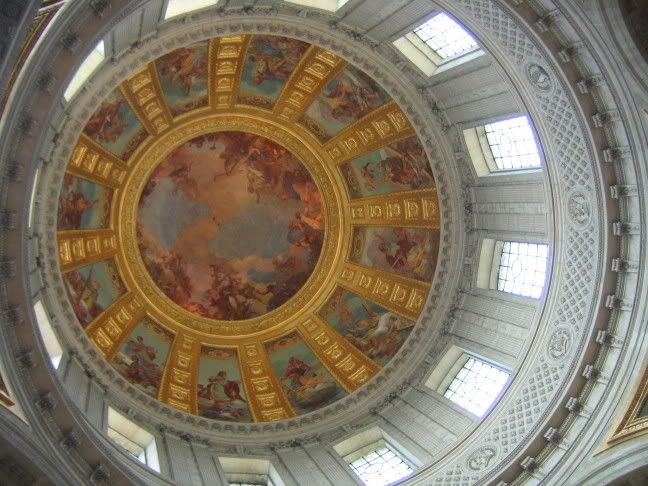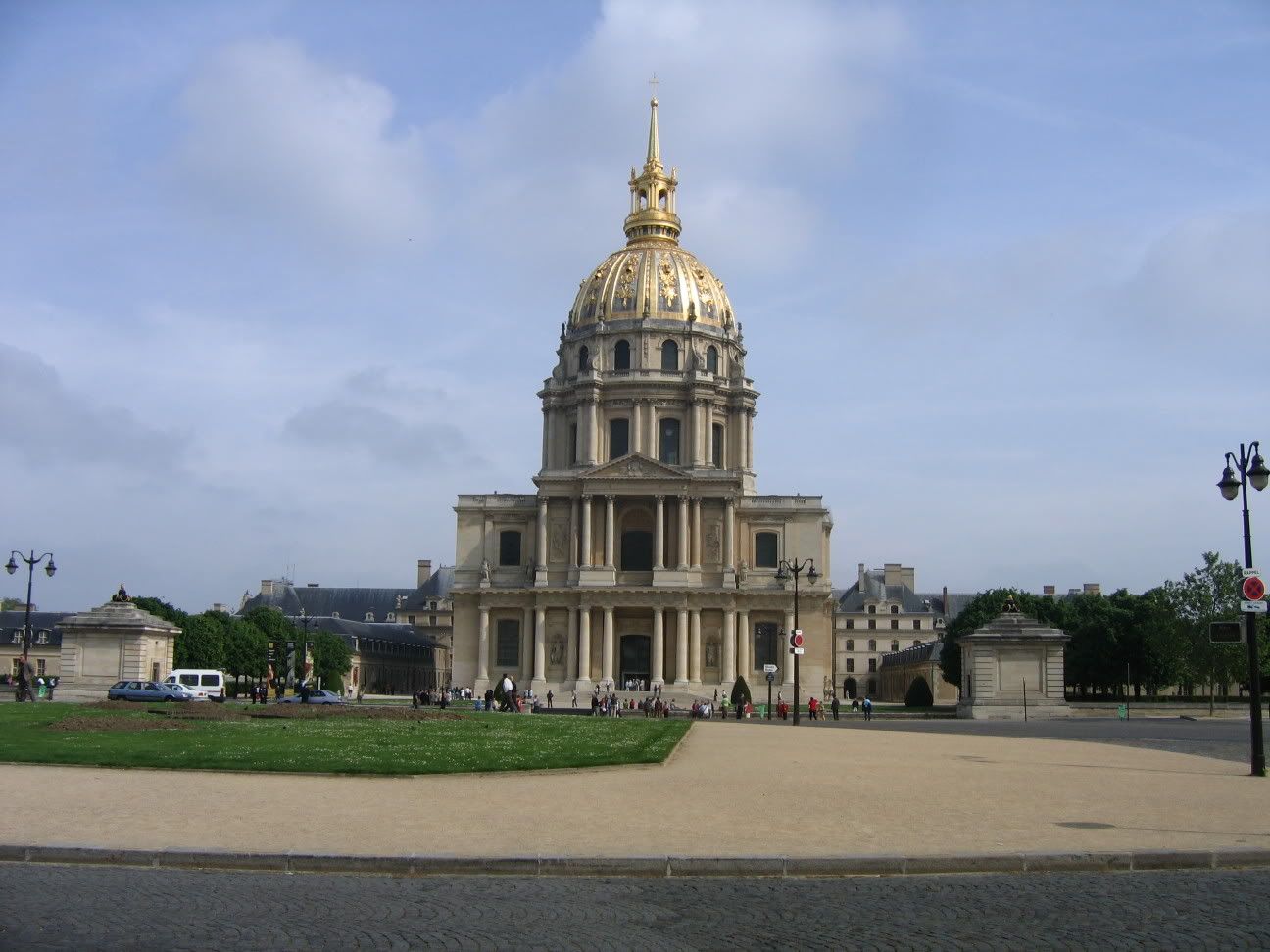 The nobility also got to worship there, but to avoid any actual contact with the crippled soldiers, the church was built double-sided – there were two altars back to back, separating the two classes of worshiper.
When Napoleon's body was repatriated in the 1860s, he was entombed at Invalides. In a fairly non-descript brown tomb.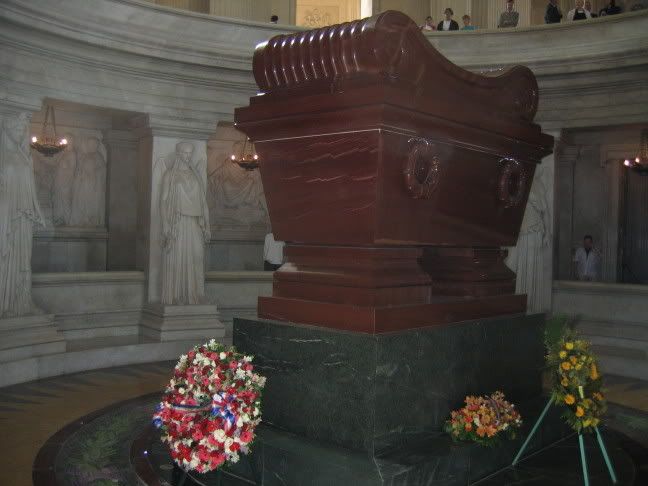 I was fairly tired and grumpy throughout our exploration of Napoleon's tomb and, while our tickets to the tomb gave us access to both The Museum of Relief Maps and The Museum of The Army, I decided that coffee and pastry were more important and we moved on. After sorting out my chemical dependency issues, we continued our wandering up towards
The Sorbonne
. The university building itself was fairly unimpressive, but we found a nearby Garden L'Amour to sit in for a while – Cindy's need for chips had become as urgent as my need for caffeine.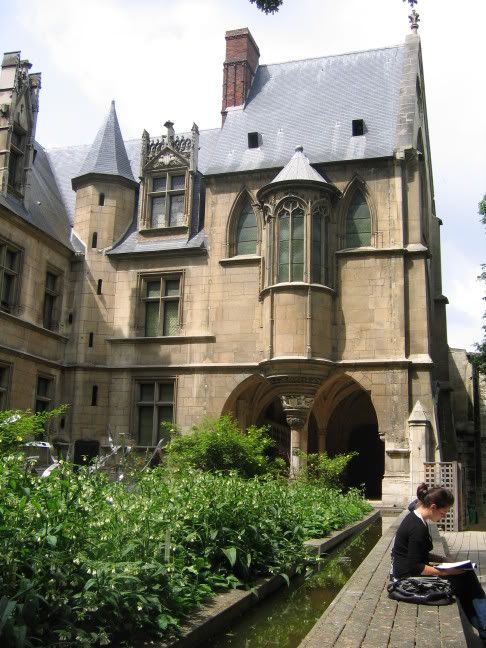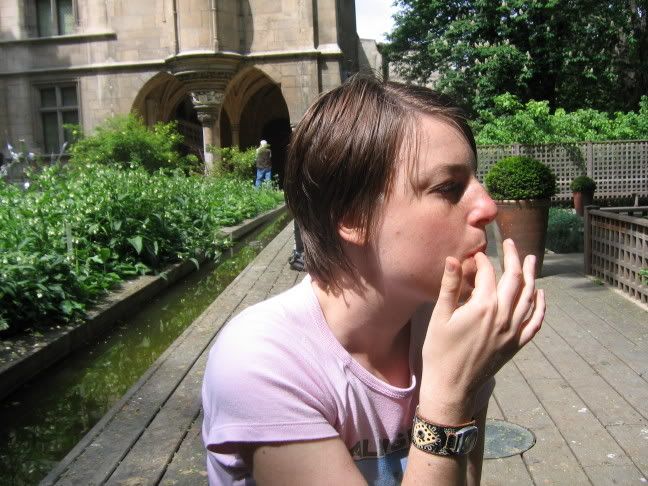 We continued on to the
Panthéon
(although we decided that 7 Euros each to go inside was more than we were willing to pay – at some point every domed ceiling starts to look the same).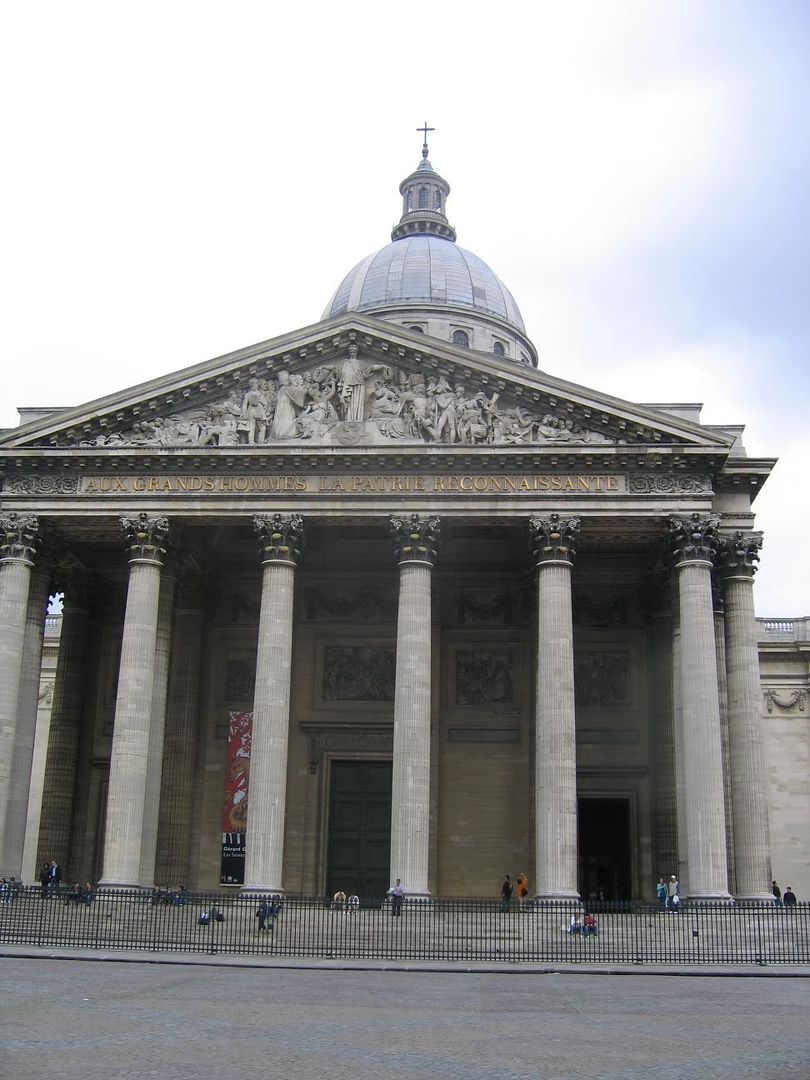 With our legs tiring and hunger kicking in again, we decided to return to Le Potager du Marais. Our only disappointment the night before had been that it had taken us until our last dinner in Paris to find such a delicious restaurant. To get there, we had to stroll across the river past Notre Dame again, getting our last look at some of the famous Parisian sights to which we'd almost become used to.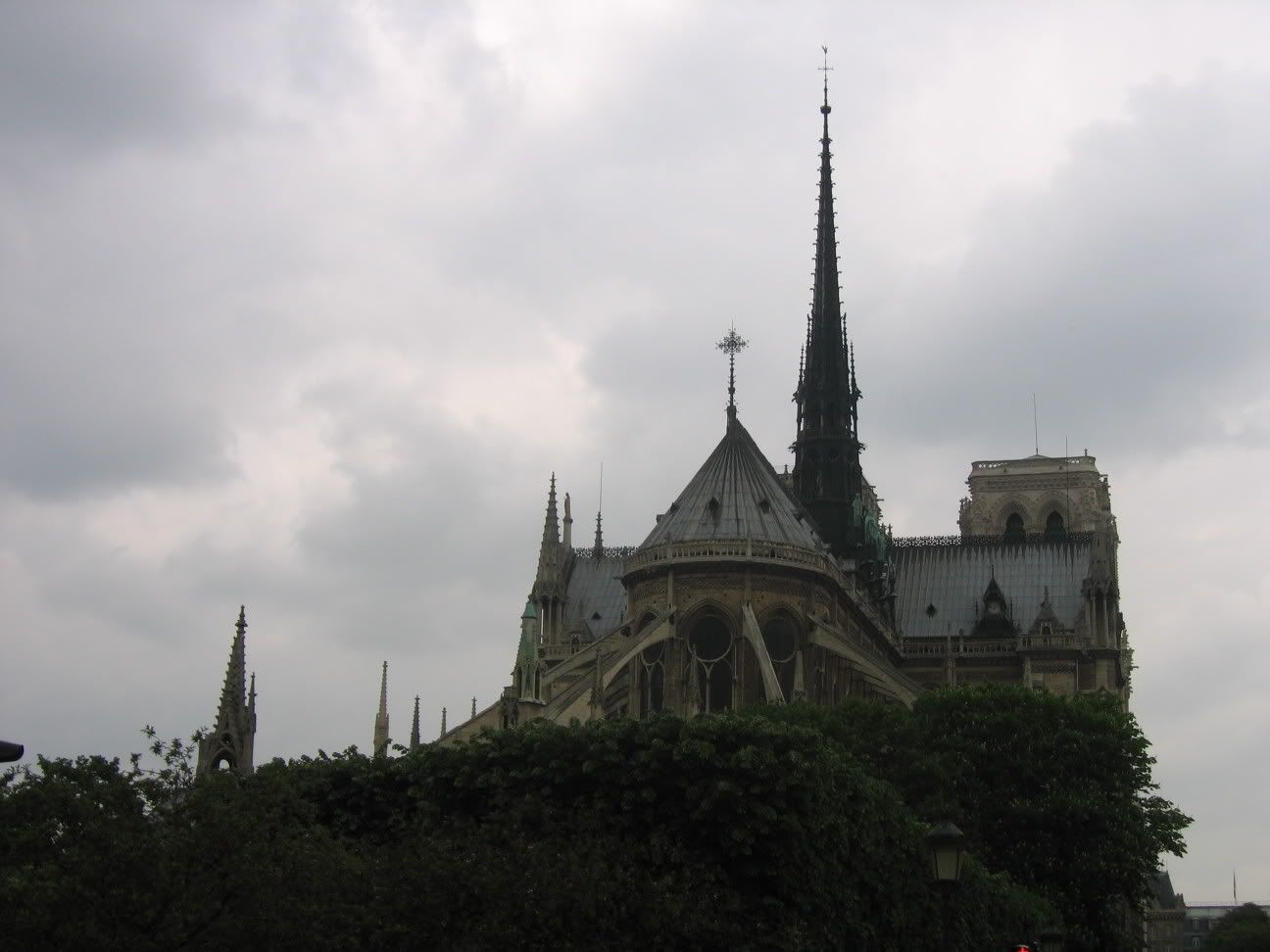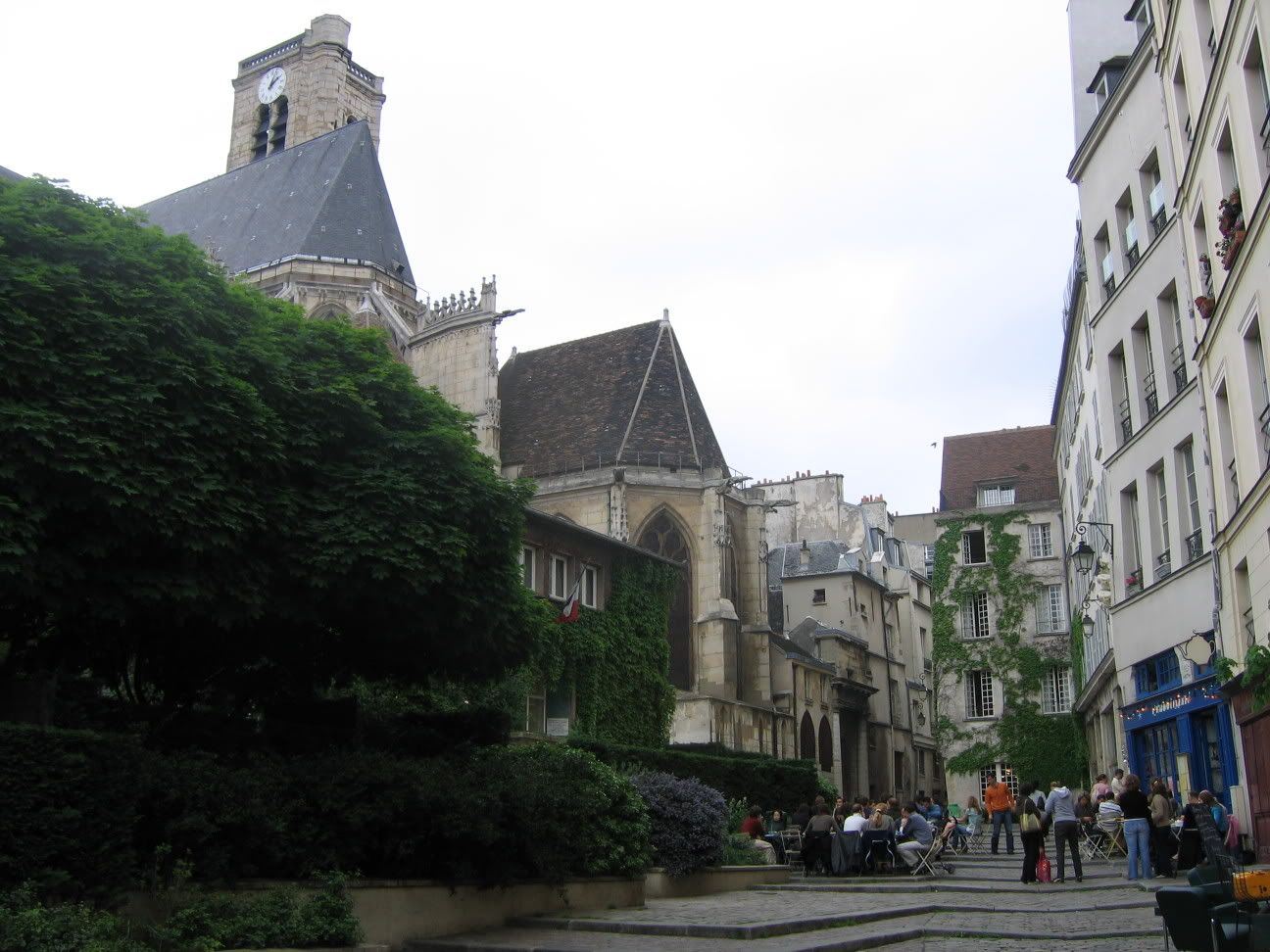 Cindy was in the mood for the eggplant curry at lunch, while I opted for the (slightly blurry) curry lentil balls that had severely tempted me the night before. Both were fantastic again (I ended up eating a good portion of Cindy's meal, so I feel I can speak for her). The curry was full of cashews and capsicum as well as the eggplant and, while not especially spicy, was deliciously flavoursome. The chickpea balls had a mild curry sauce and were served with the same delicious spinach as my vege burger the night before. One day we'll have to return to try the two types of gratin, the lasagne and the zucchini and basil soup.