Sunday, May 21: Zürich
In the morning we took the bus to a brunch date arranged by Dylan and my dad Ian, at
Sprüngli
towards the city centre. Ian and Anne had been in Zürich for a couple of days, staying with Ian's 'cousin' Elvira. But first here's a photo from the closest bus stop to Melissa and Dylan's apartment:
Any incredibly observant chocoholic readers might have noticed that the word 'Sprüngli' appears on the packaging of
Lindt chocolate
. Indeed, there was an impressive (but sadly closed) chocolate shop below the restaurant. The brunch buffet at Sprüngli has a long tradition as a meeting place for high society, and was quite a treat for all of us. Naturally the hot chocolate is one of the best in the city…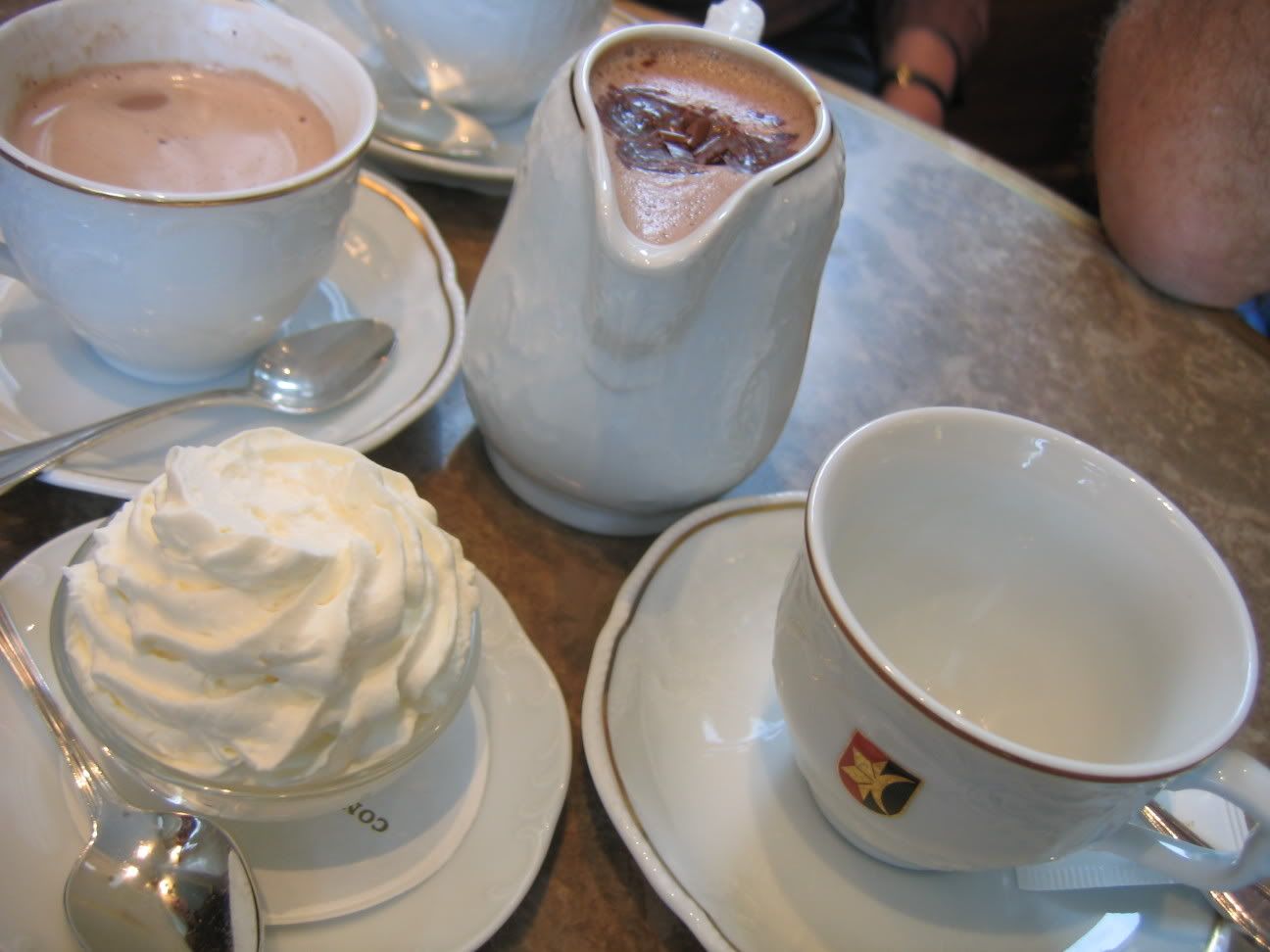 … and the pastries are extravagant: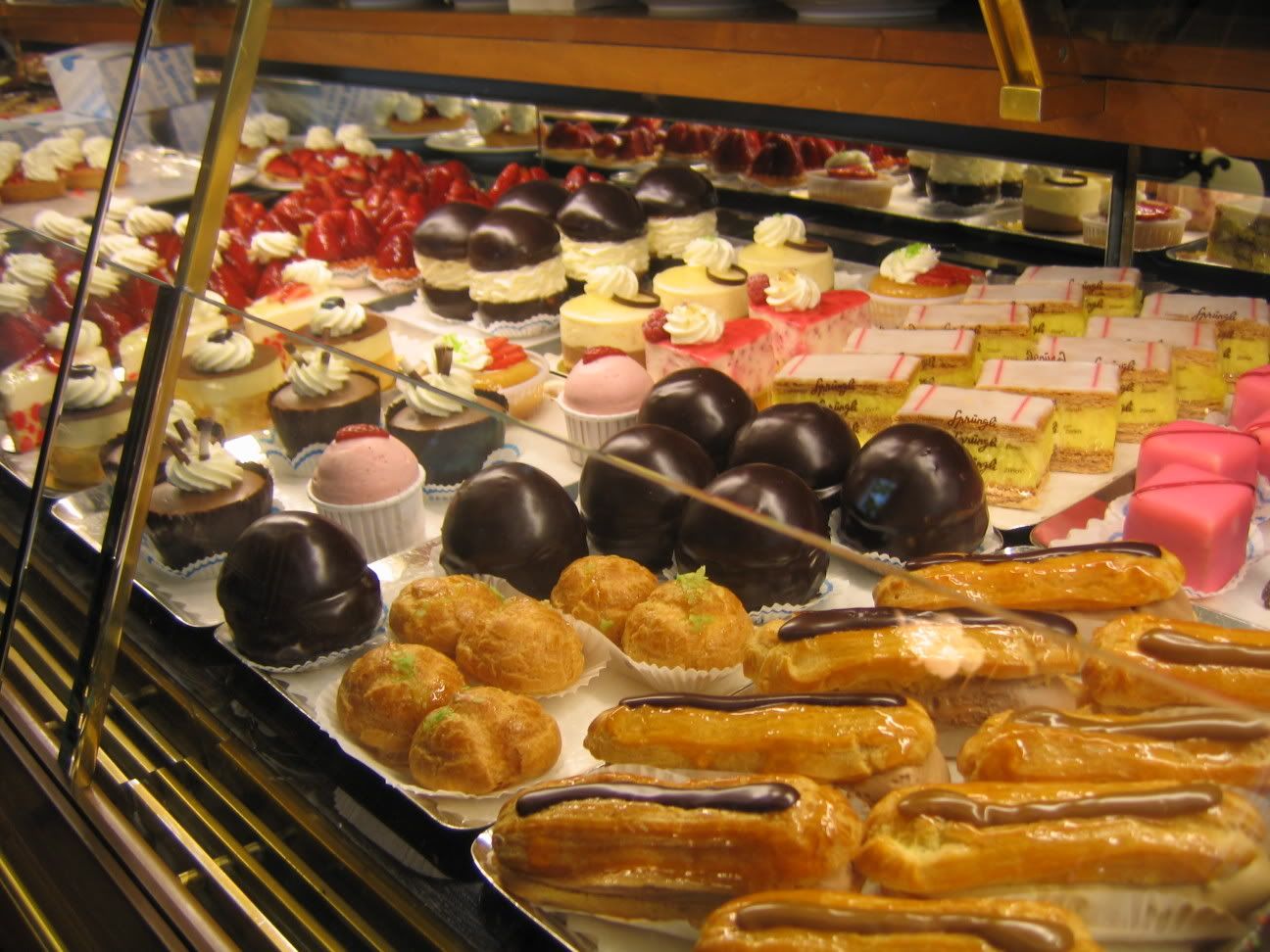 Everyone splashed out on the buffet, which included three varieties of the very Swiss Bircher muesli as well as bread, pastries, meat and cheeses: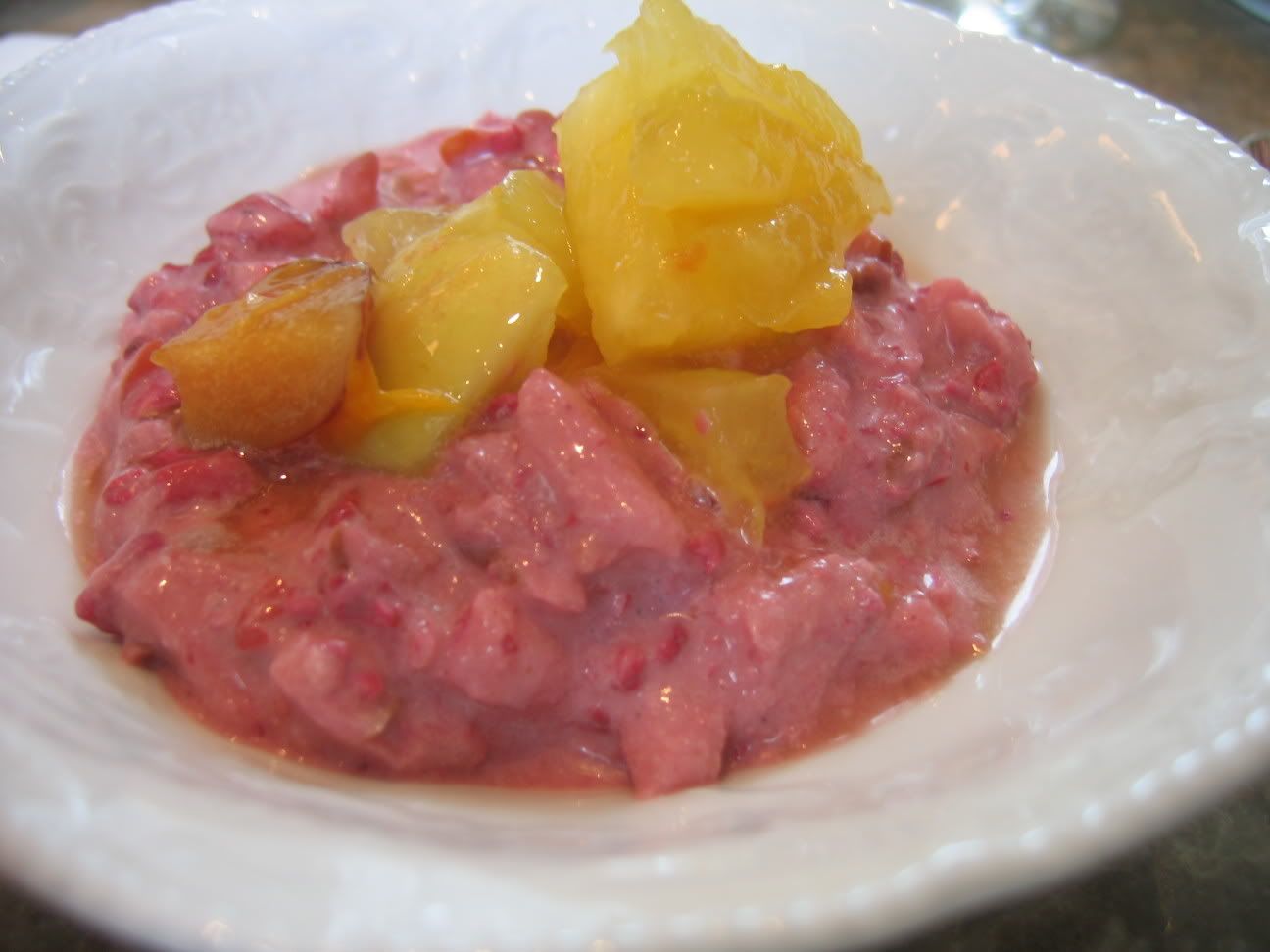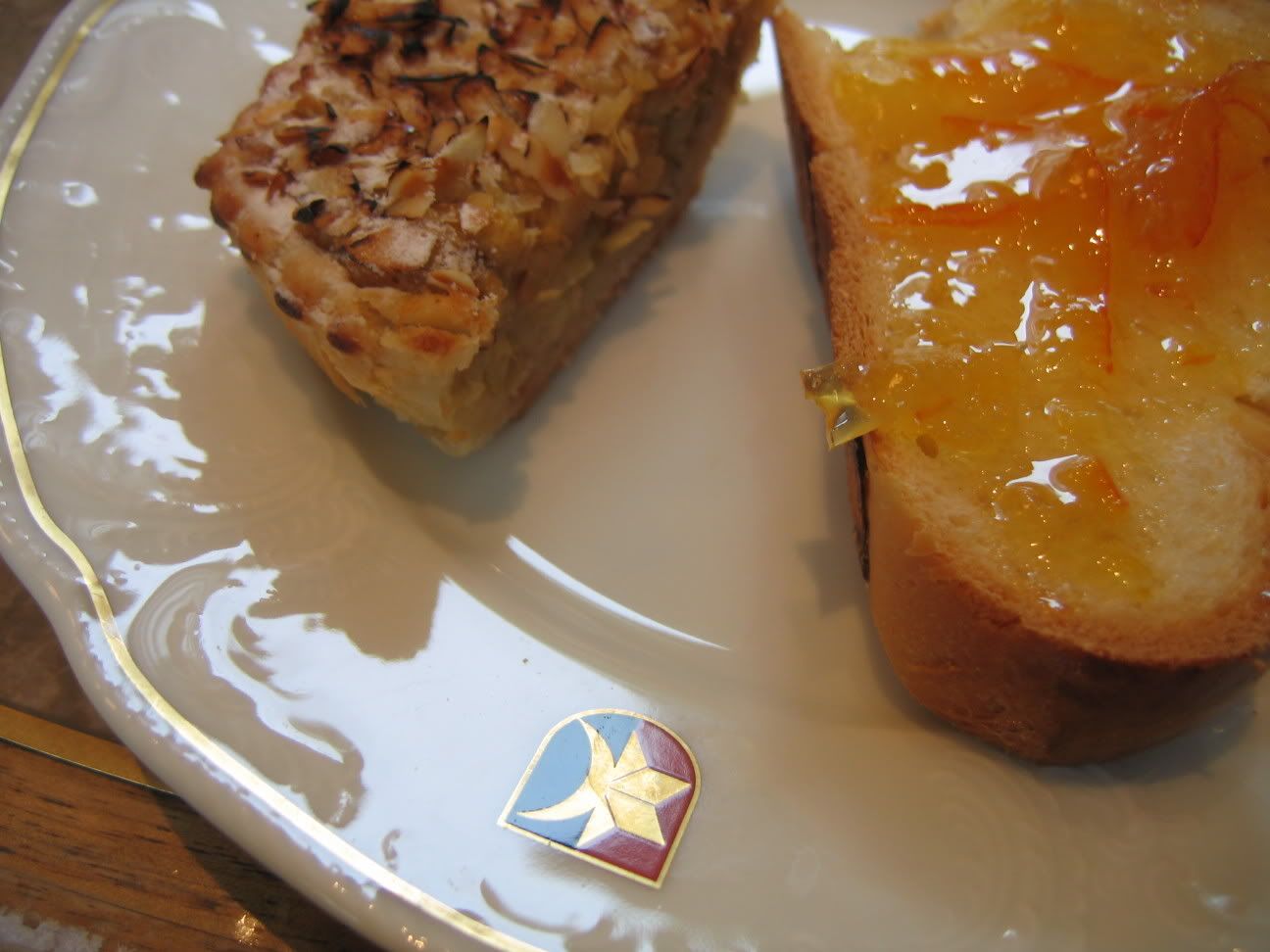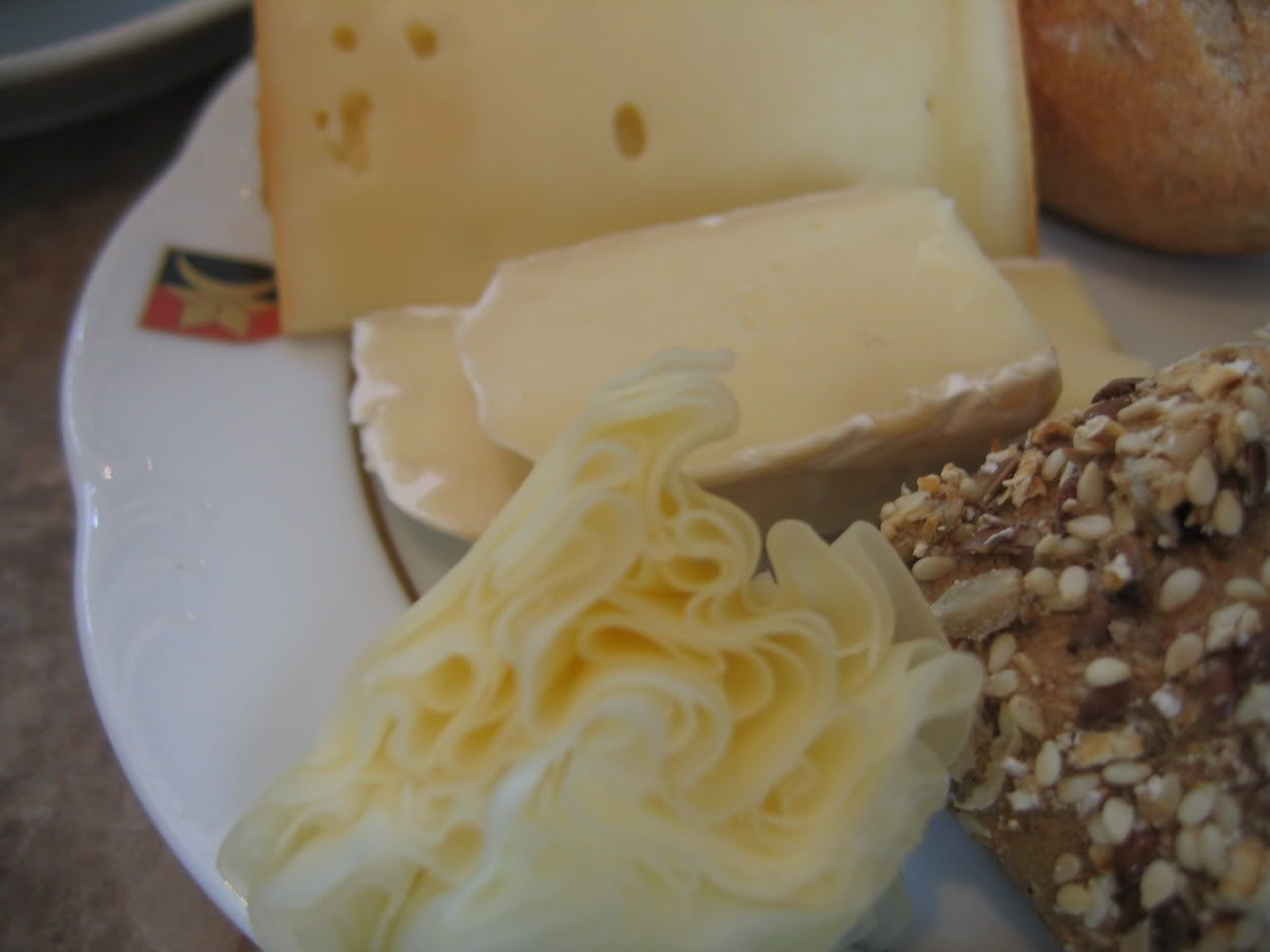 I was so taken by the food that I failed to take any pictures of my co-gorgers. Whoops.
We attempted to work off our luxury meal with a wander around the city, towards the lake.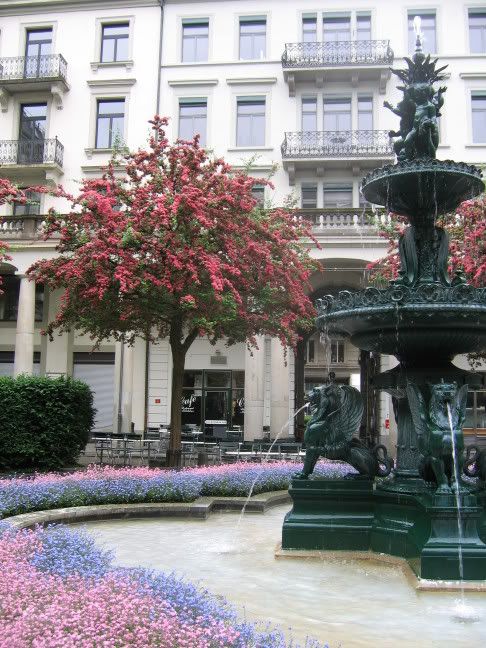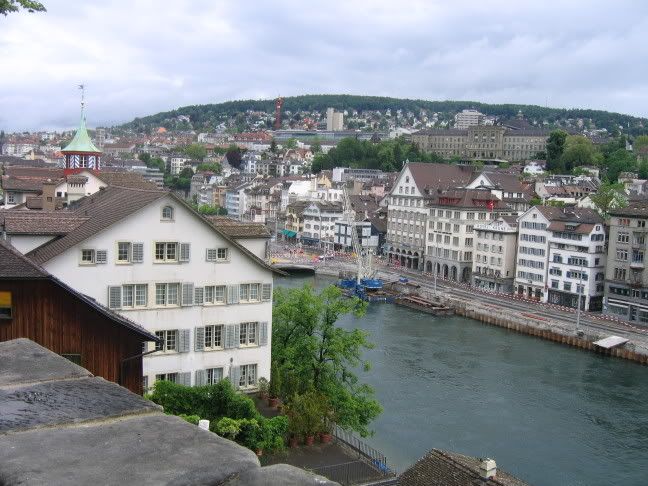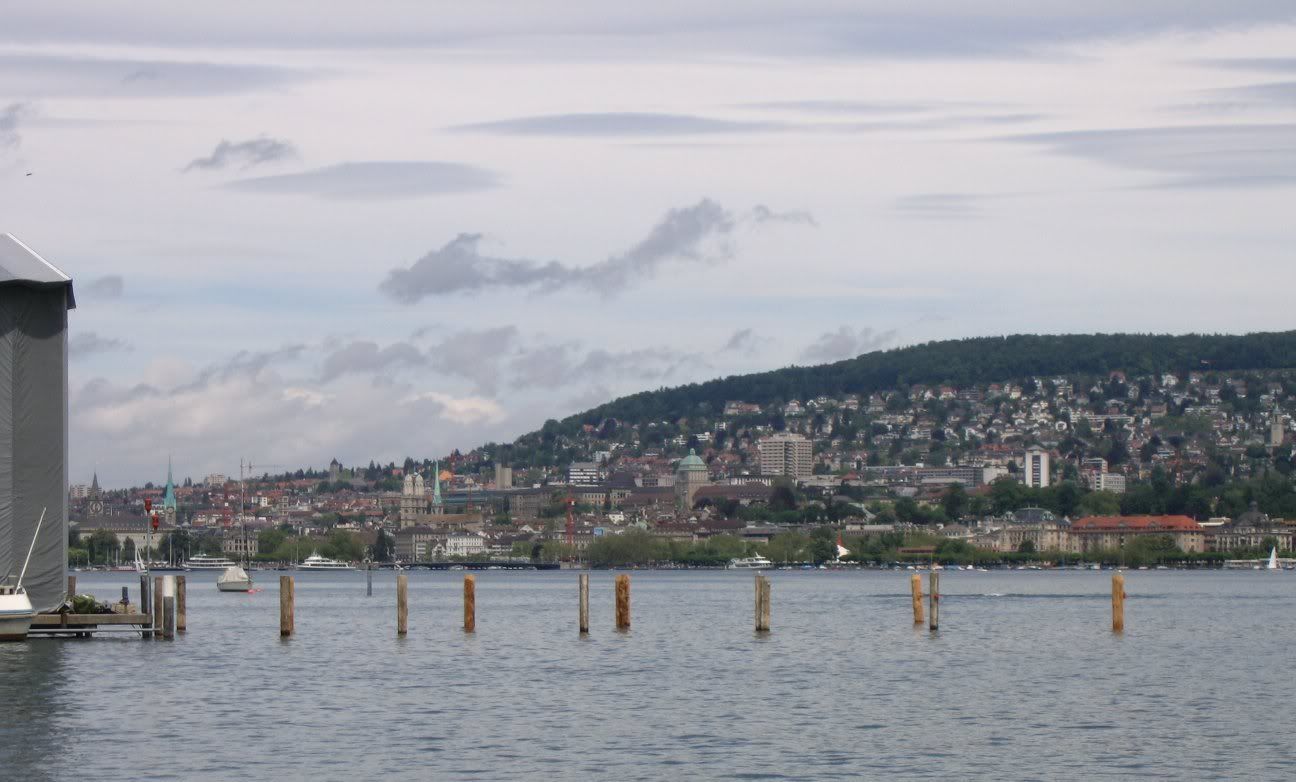 The weather was grey and sometimes windy, and we stopped for coffee, beer and/or cake at a café by the lake, a re-decorated ex-warehouse frequented by arty types.
Next up was a train trip further along the lake to Halbinsel (half island) Au and a walk through the countryside…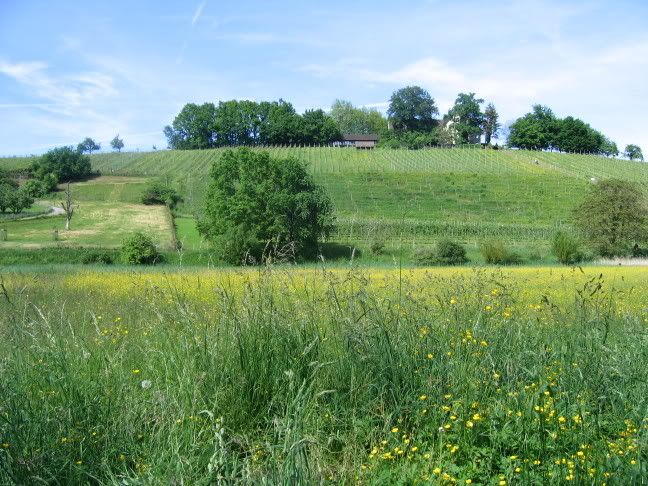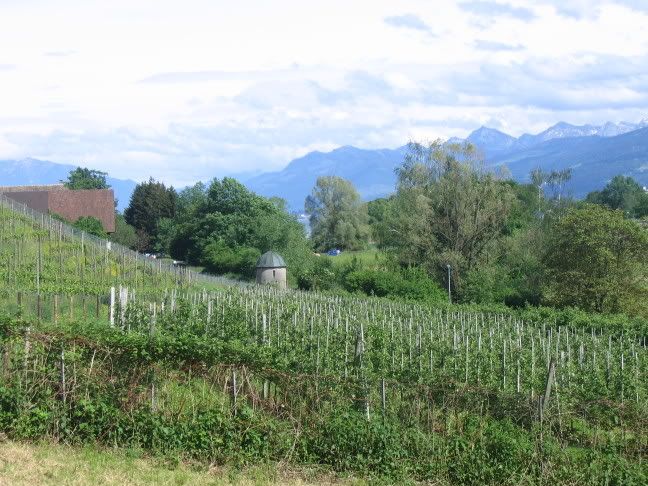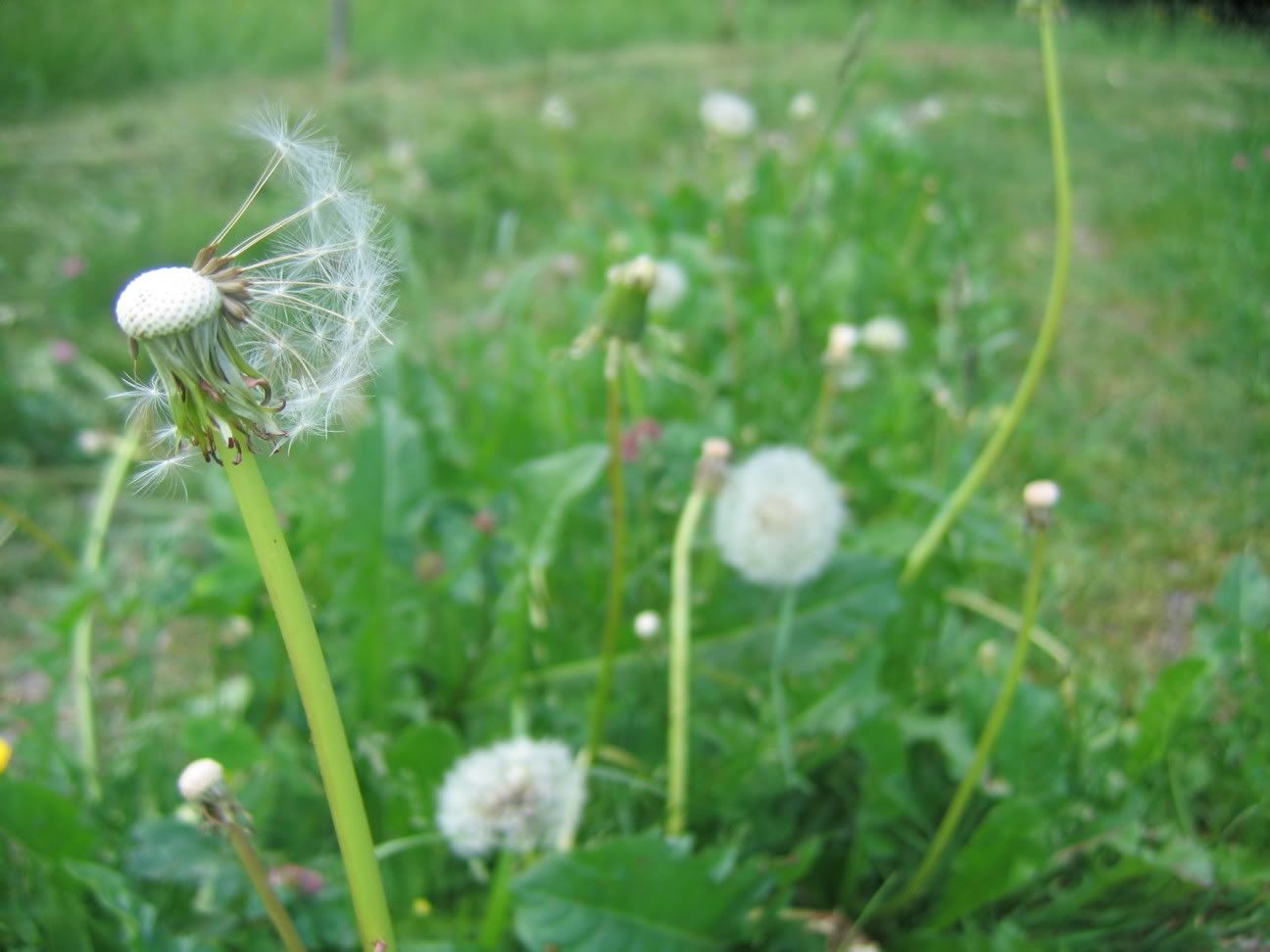 … which led to a lovely old building where a classical music concert was being held. Melissa and Dylan had booked tickets for us all, offering Michael's and mine as early and late birthday gifts, respectively.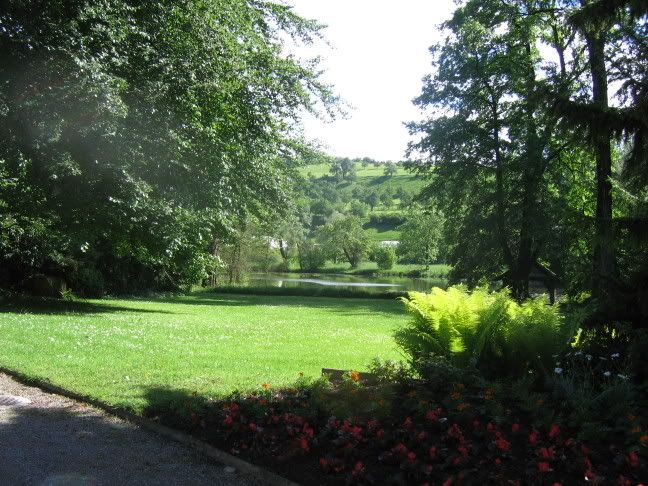 They voiced their disappointment that the weather hadn't lived up to the sunny spring day by the lake that they had planned, but it was still a great success as far as Michael and I were concerned. It was topped off by a picnic dinner of beer and couscous salad by the river, near their apartment.