Saturday 20/5: Zürich
Dylan and Melissa had us up early to sample a Swiss breakfast at the local café. We joined their friends Nuno, Gudrun and Tobe for Bircher (pronounced beer-[throaty sound]-uh) muesli and gipfeli (a kind of pastry that I would describe as similar to a croissant, but apparently Swiss people wouldn't approve of that description).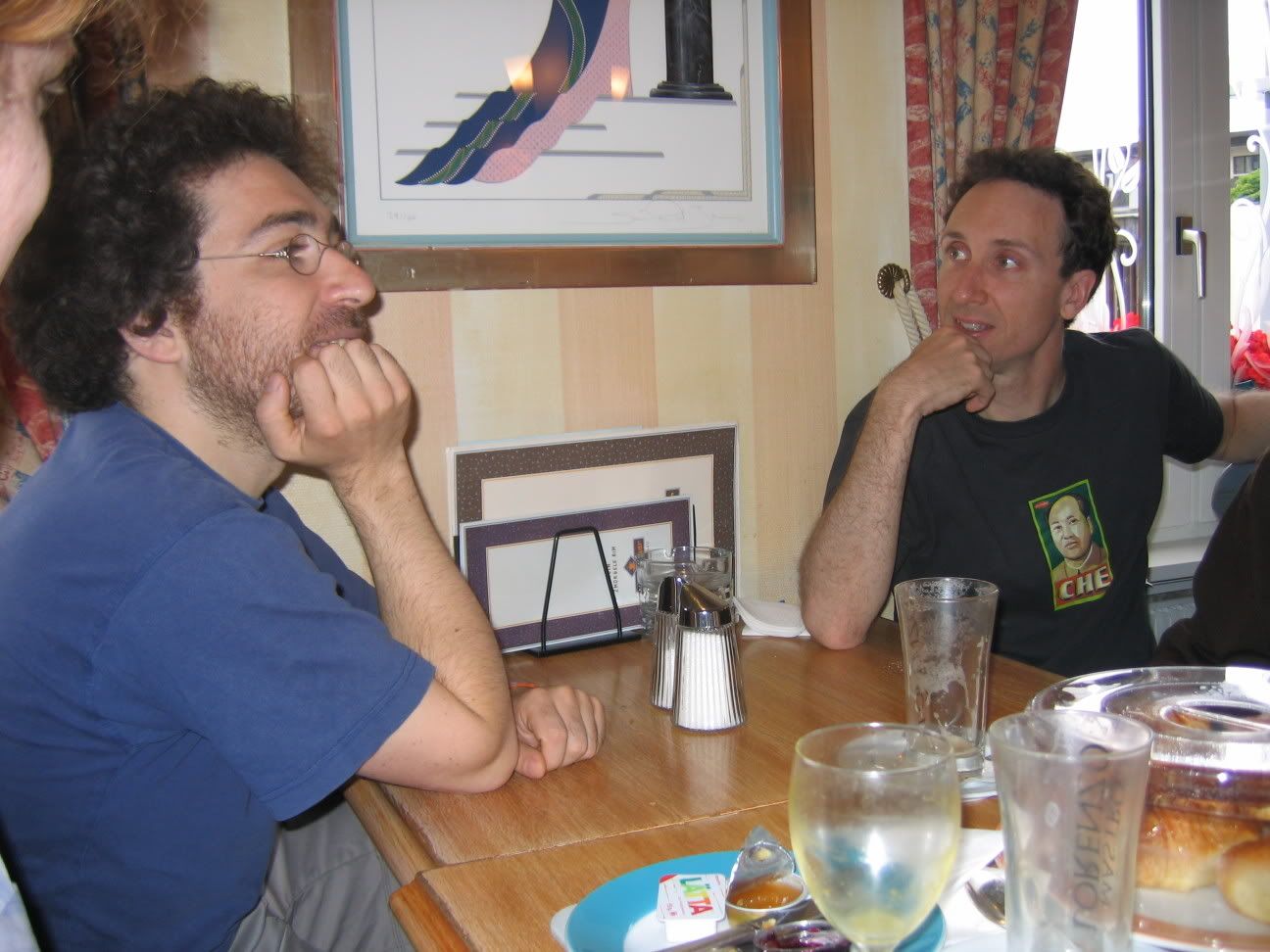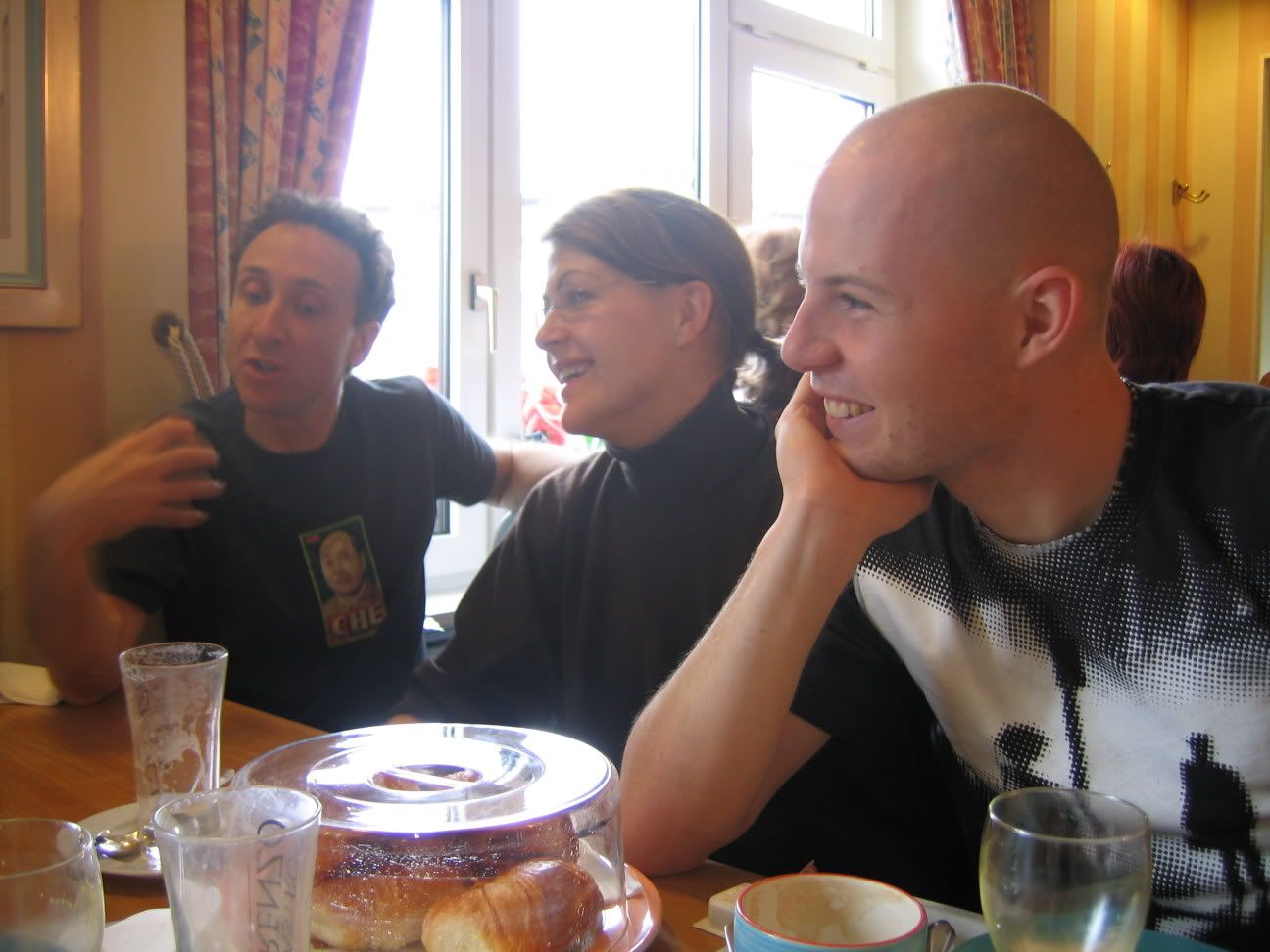 Breakfast was a precursor to a daytrip to Luzern – Melissa and Dylan had put together a pretty thorough itinerary for our three Zurich days under the assumption that the weather would be good enough for us to do outdoorsy things. Of course the forecast for Saturday, Sunday and Monday was 'rain', but things turned out beautifully in the end. Luzern, like every city, town and village in southern Switzerland, is set on a magnificent lake and is in the shadow of the Alps. It's a very foreign landscape for Australians, and an incredibly beautiful one.
We spent a short time wandering about the town, stumbling on a lakeside food market and admiring the painted facades of the old buildings: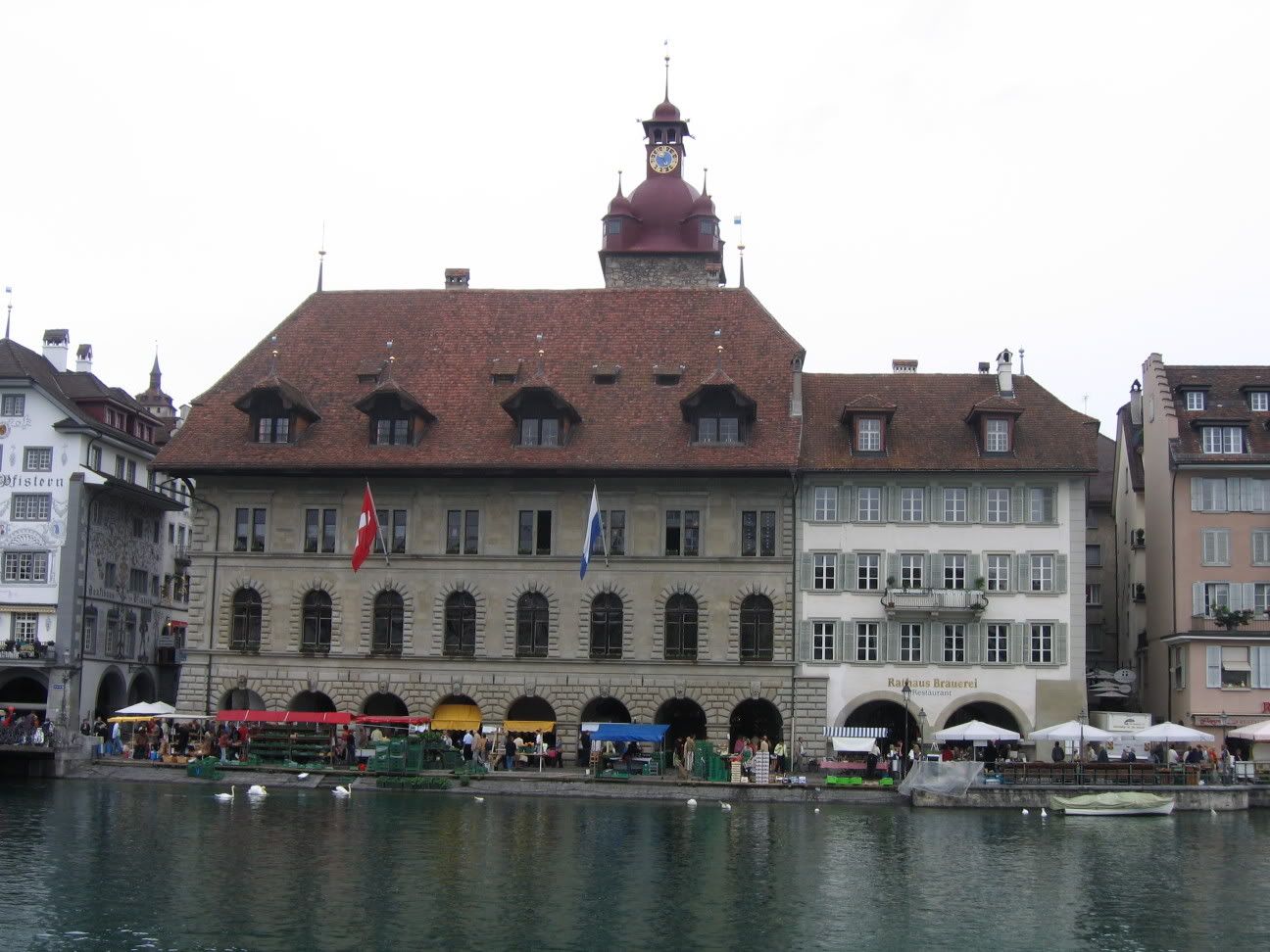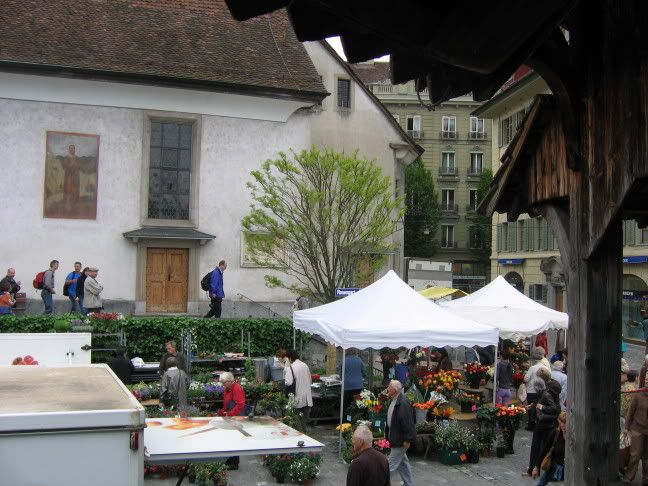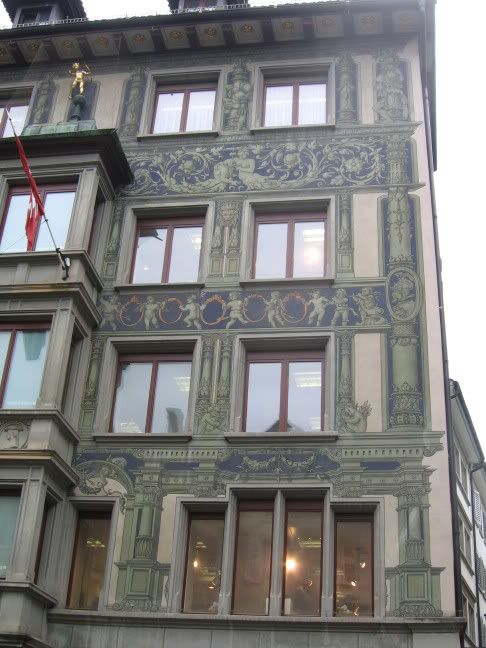 Just to add to the picturesque scene, the lake was well populated with ducks (including an orange-coloured type that I hadn't seen before) and dozens of swans.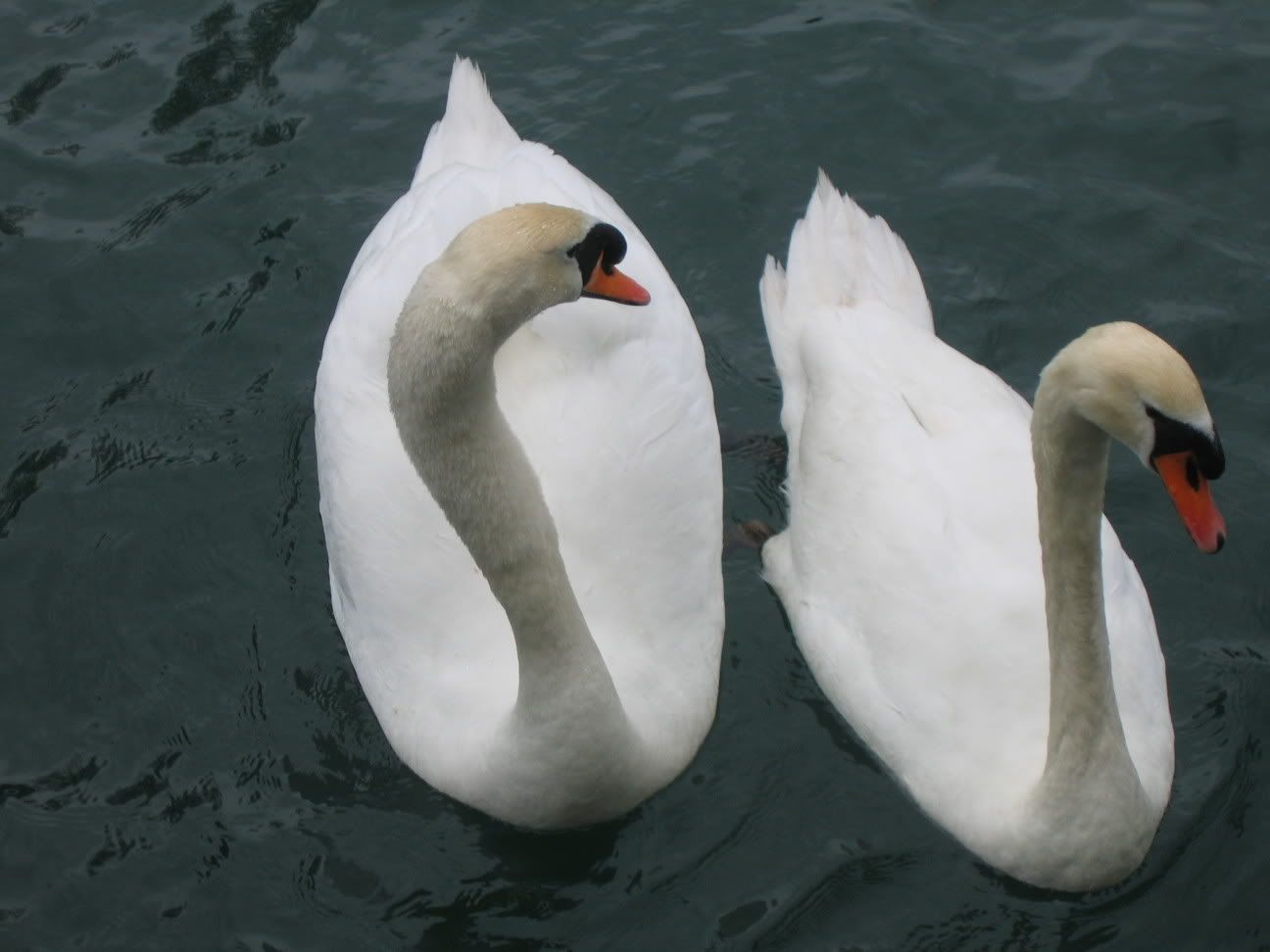 After our town tour, we boarded a ferry that serviced the lake. Our destination was Treib, a small town that Dylan had visited previously. The trip was pretty spectacular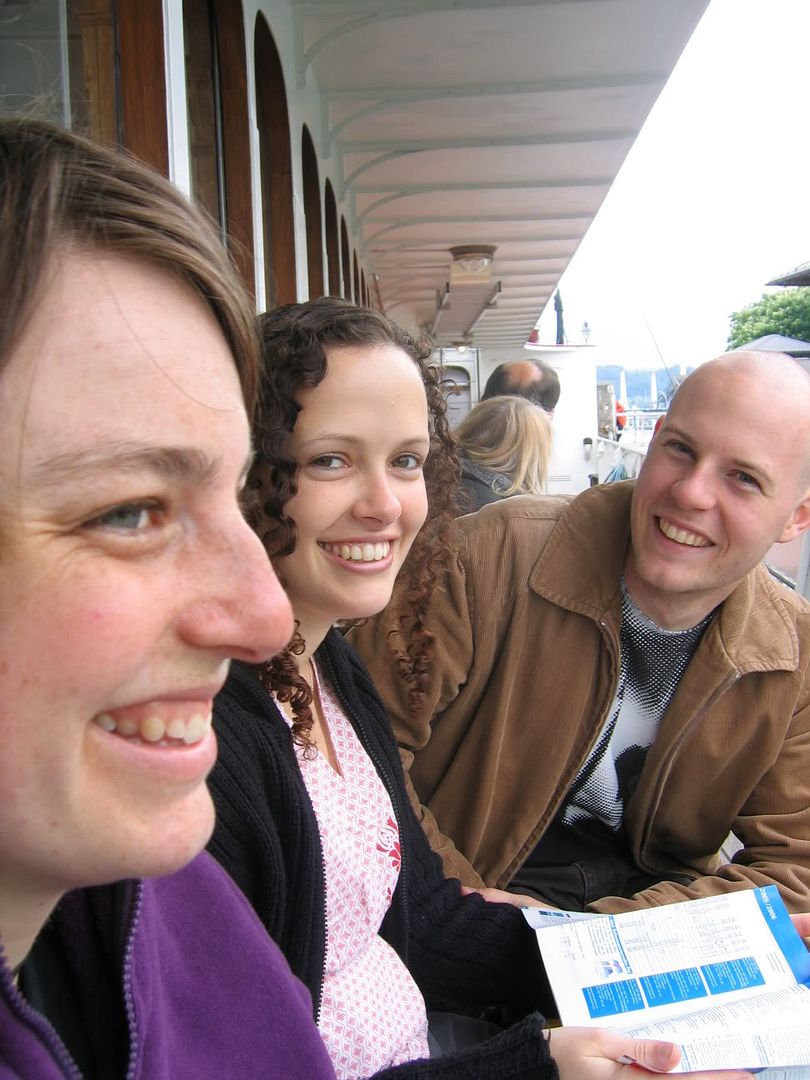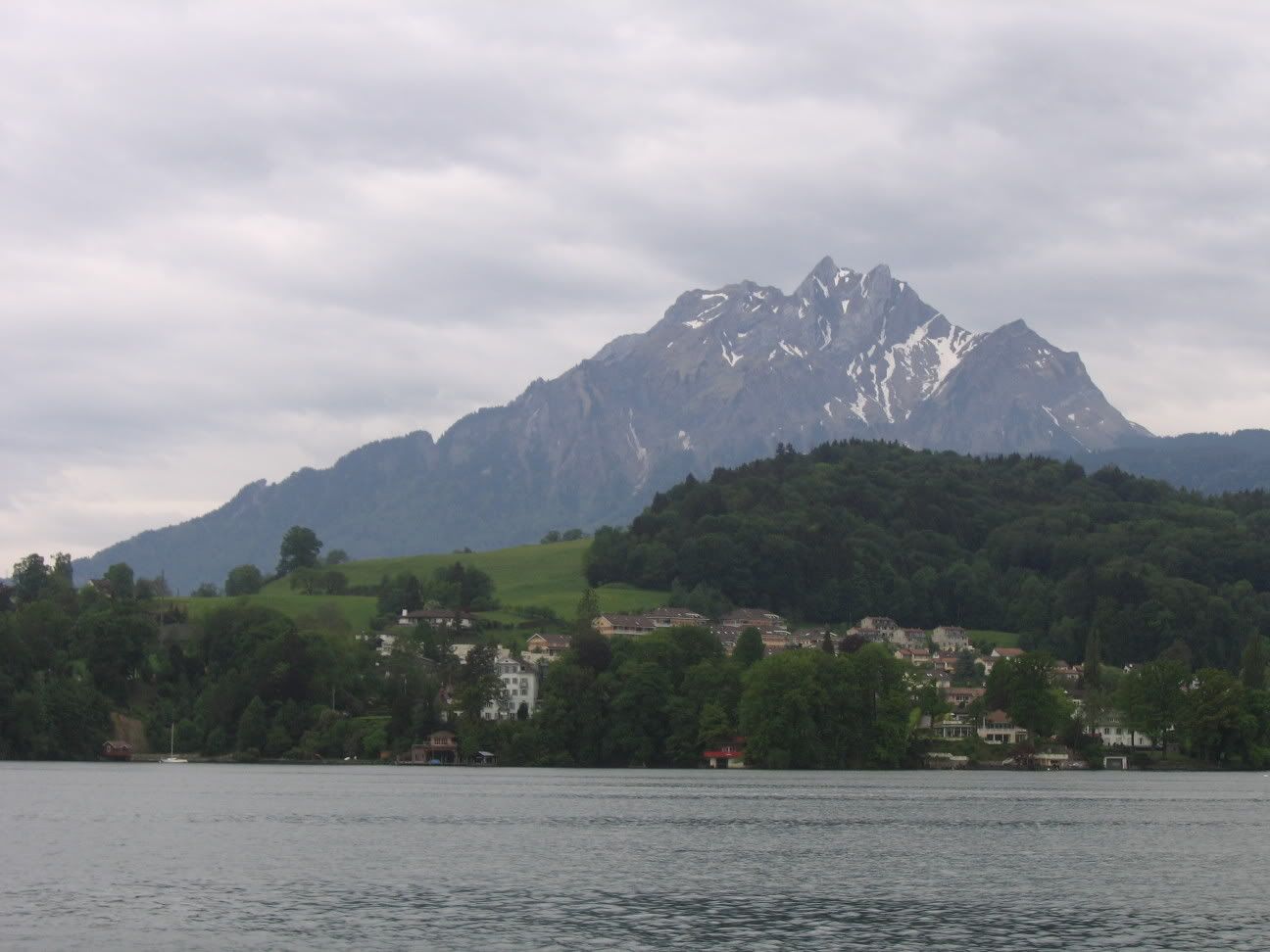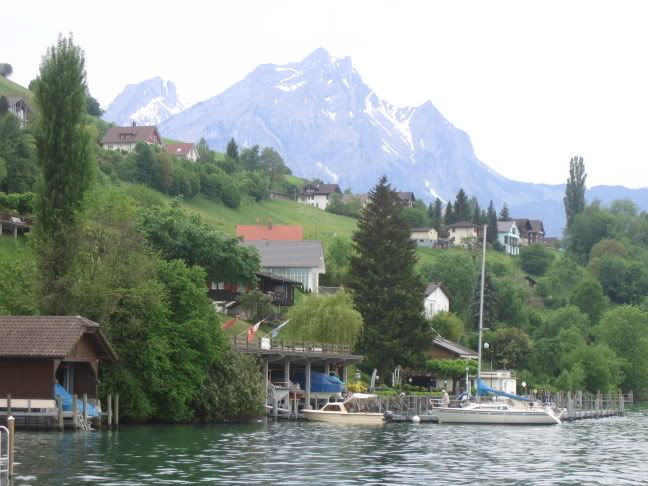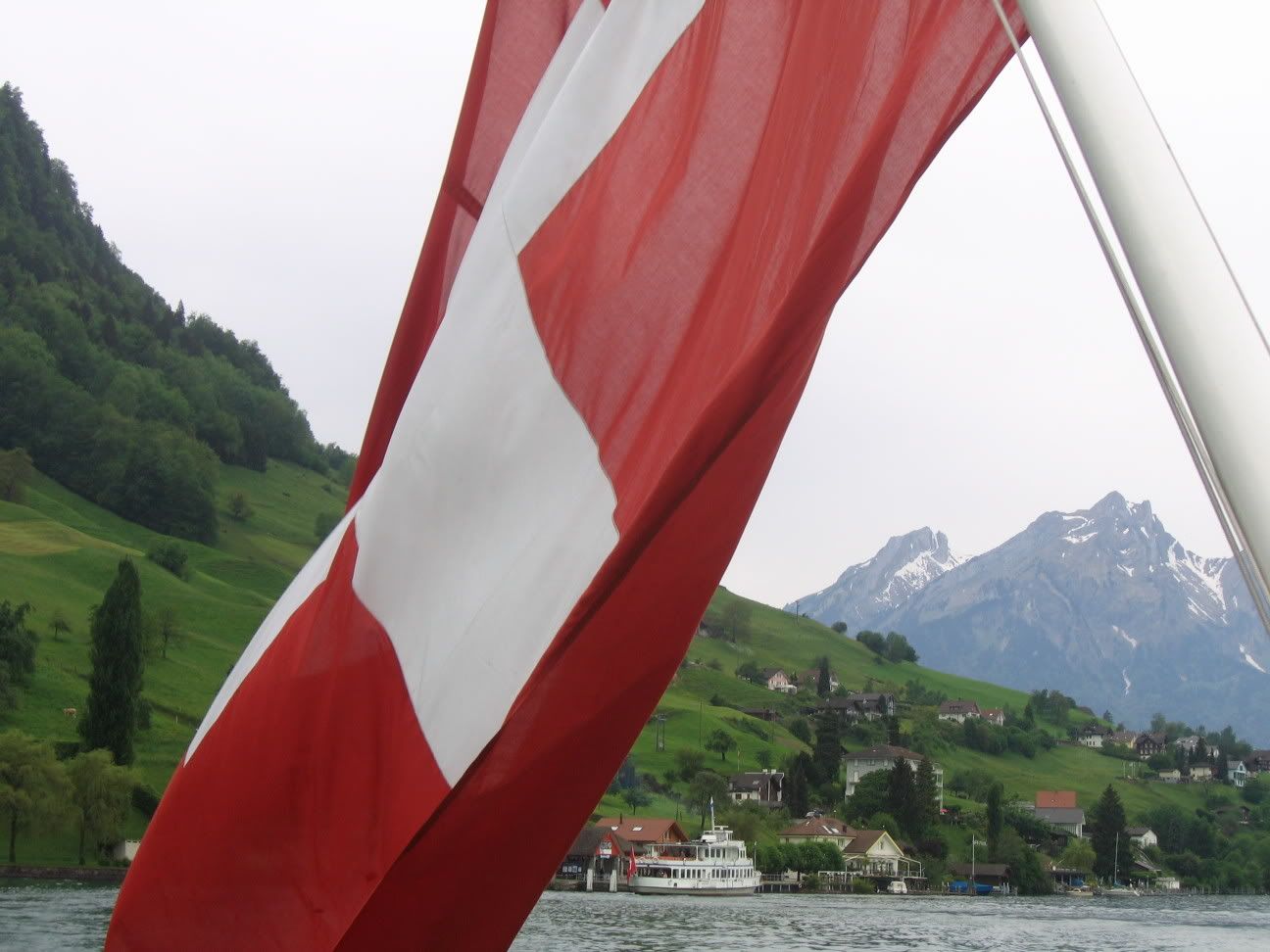 (taken by Melissa)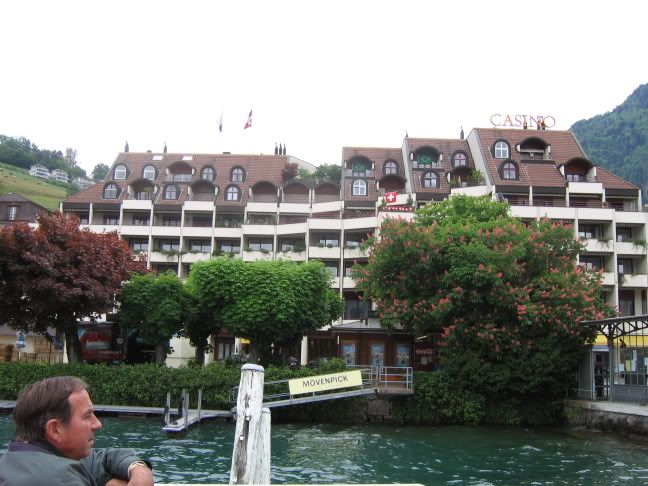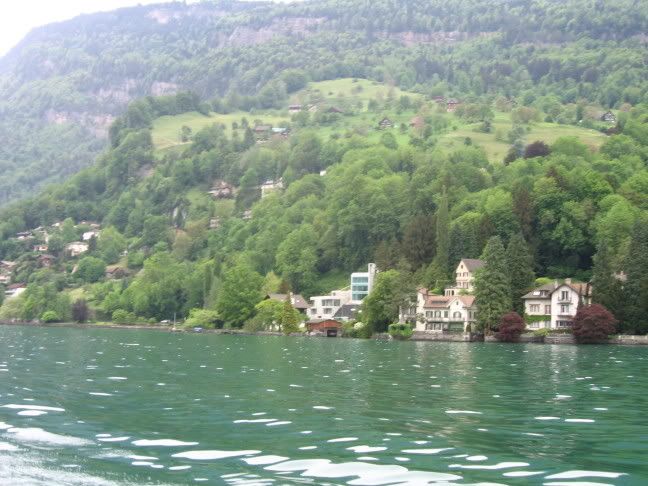 The lunch restaurant was in a small building by the lake (built in the 1400s? and apparently the site of some of the plotting that led to Swiss Federation). In Dylan's plan, we were to eat lunch by the lake, soaking up the sunshine and admiring the view. Alas, the weather had turned a bit cold and grey, but we nevertheless chose the outside tables, much to the amusement of the staff. The menu was a bit lacking in vegetarian options, but Cindy and I both enjoyed hearty cheesy pasta – perfect food to fight off the cold.
(photo by Dylan)

As the boat made its way back to Luzern, the weather began to clear and it was decided that we should spend some more time exploring the city.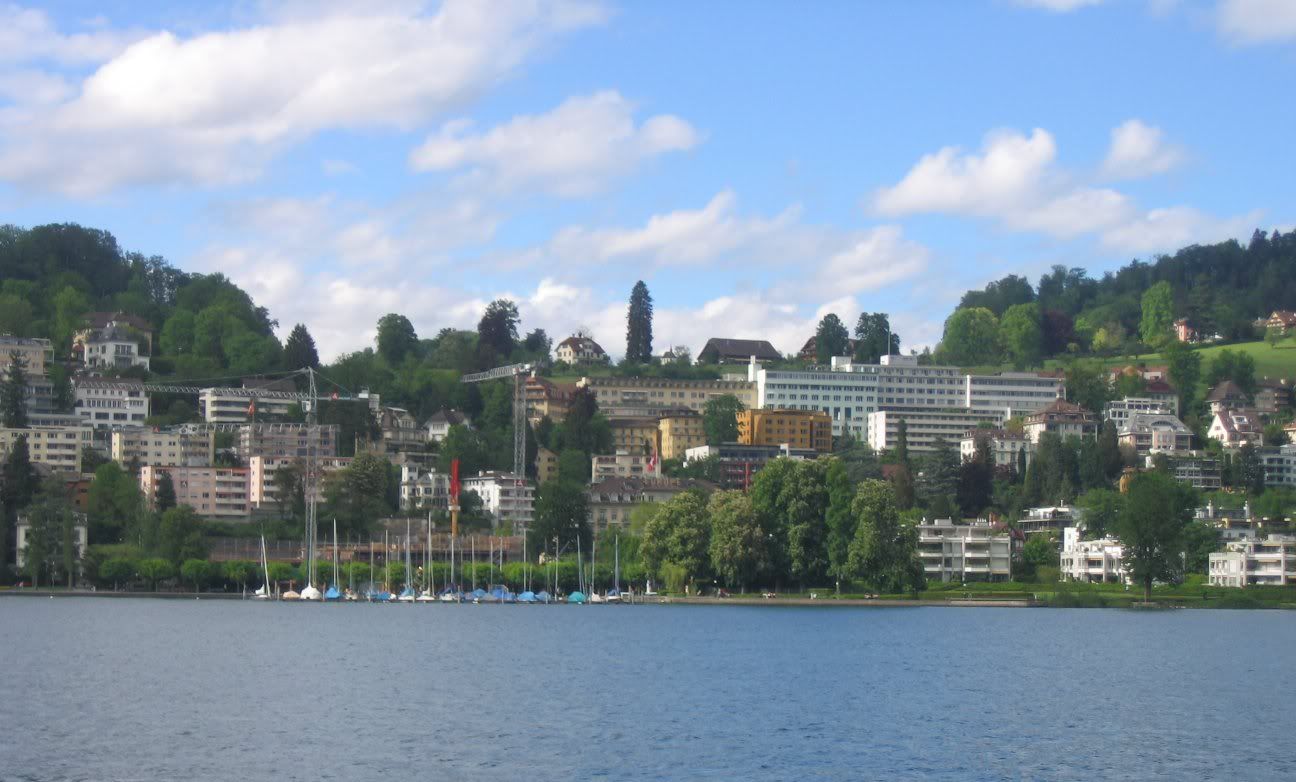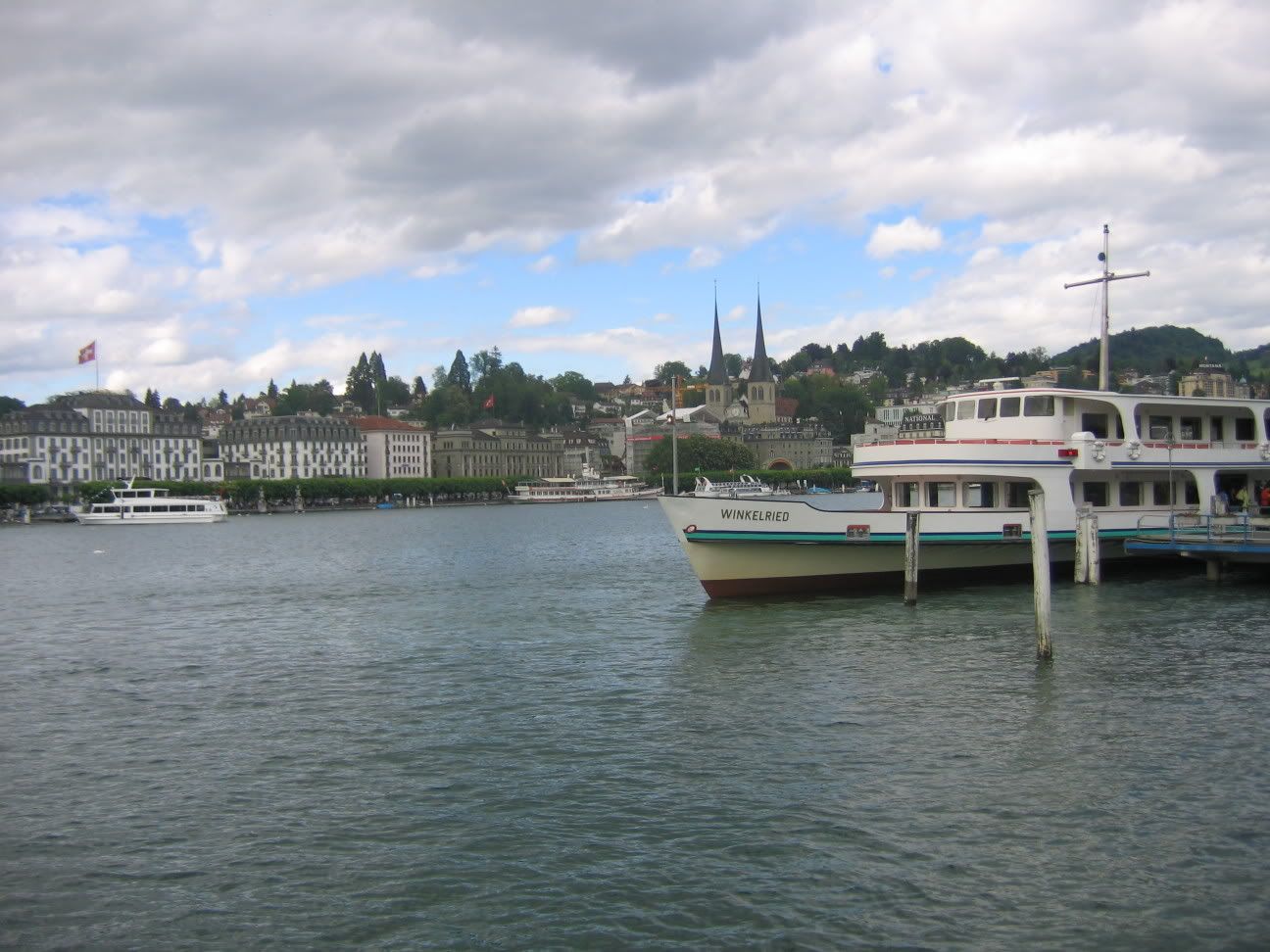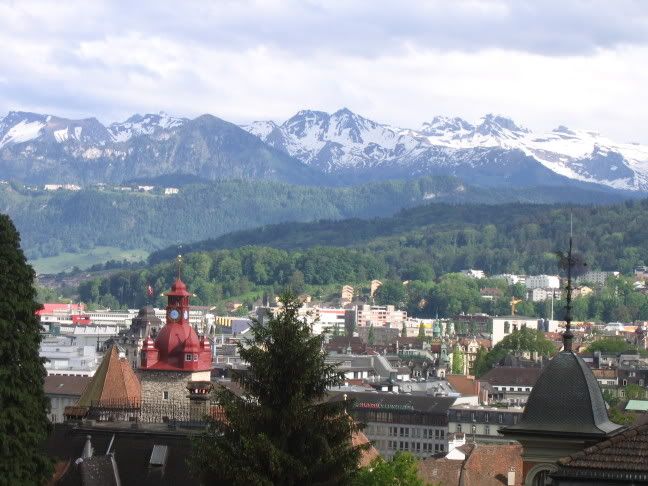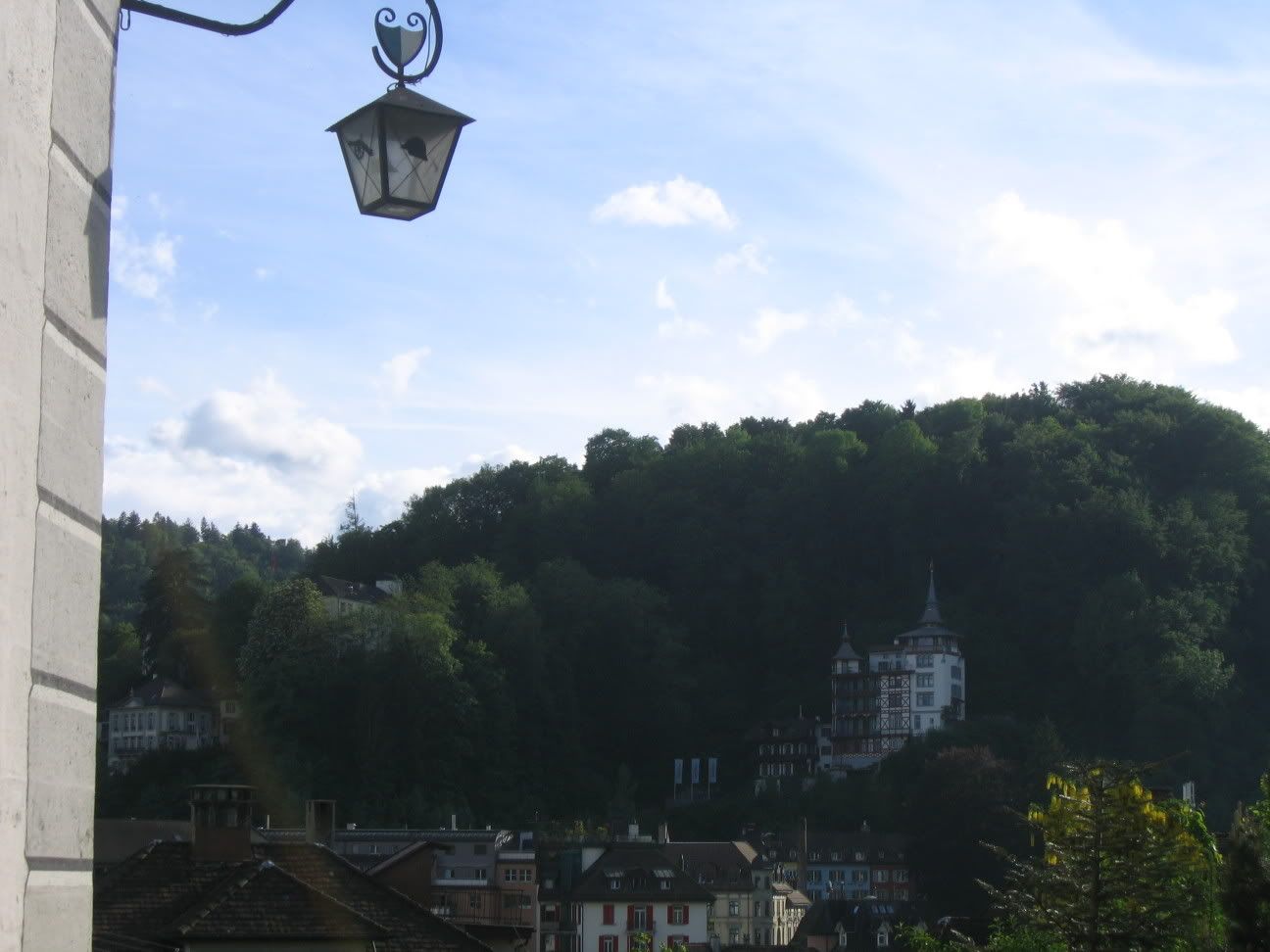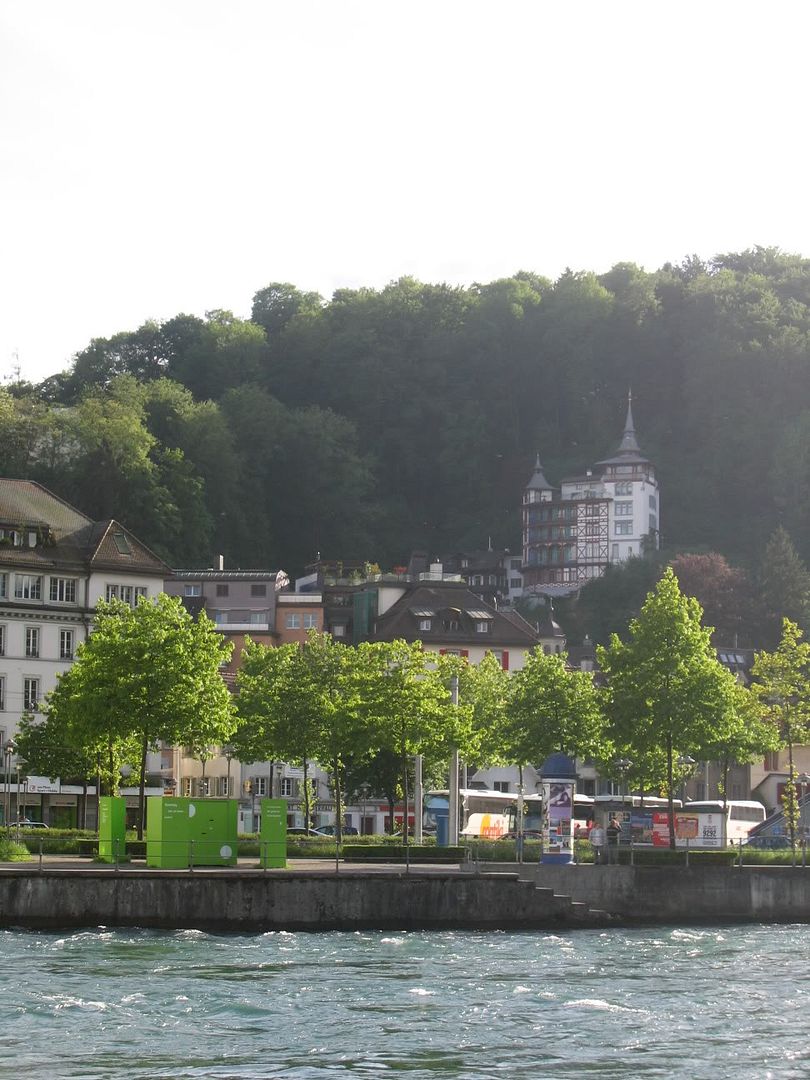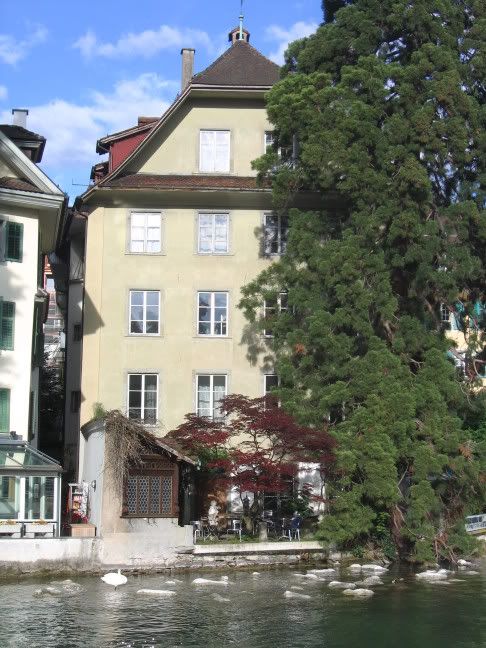 We checked out the wall of the original city and the old clock (the oldest public clock in Switzerland I think).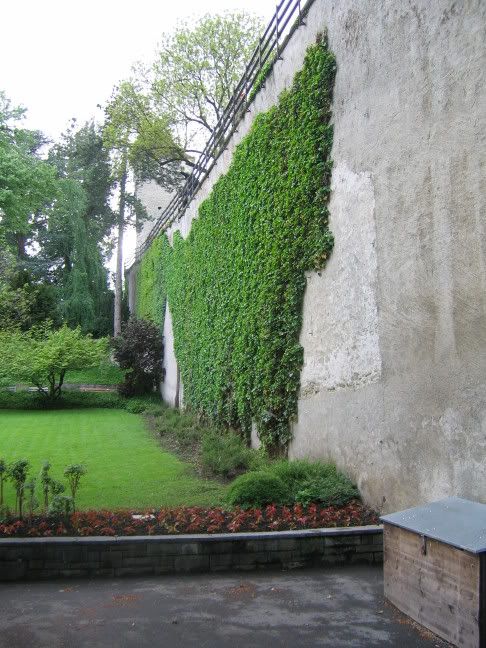 As well as ancient buildings, Luzern was home to some pretty excellent snails.
Too tired to mount any sort of expedition for the evening meal, we returned to the flat and feasted on a Channa Masala that Dylan and Melissa had cunningly prepared earlier. Served with bread and salad, and prepared from scratch (right down to soaking the chickpeas), it was a fine end to a fine day.