Monday 22/5: Zürich
Monday brought an early start – the plan for the day was a daytrip to
Lugano
(which was one of the places Cindy and I had admired from the train) three hours away and to ensure we arrived at a decent time, we were all up and about by 7. The trip on the train provided a chance to eat breakfast and catch up on sleep and we were all shown the meteorological power of The Alps when we emerged from a tunnel to find that the sunny weather on the Zurich side had been replaced by squally rain. Thankfully by the time the train pulled into Lugano, the weather had settled into a pleasant cloudiness.
We started off with a wander through town and coffees to get our energy levels up.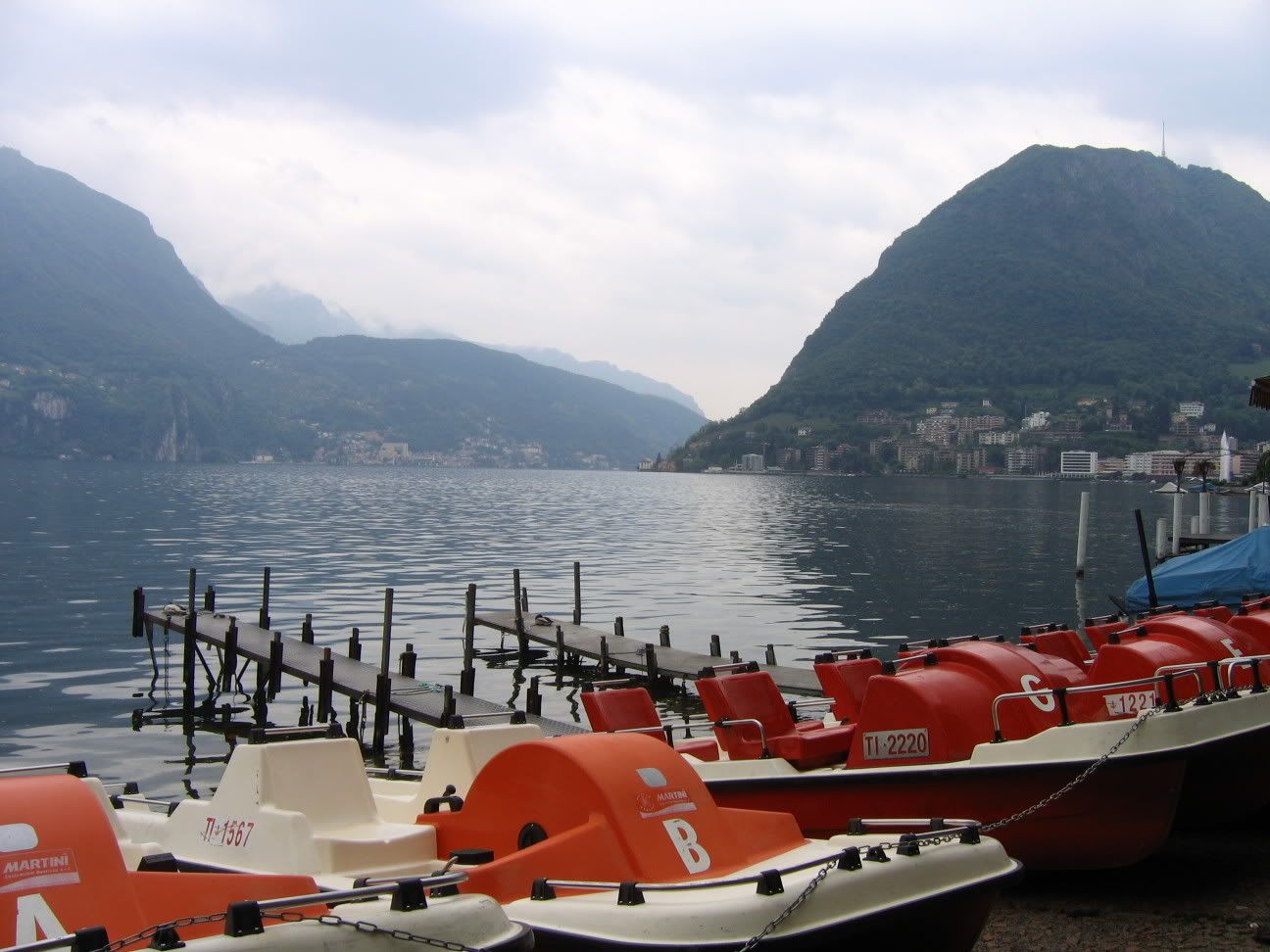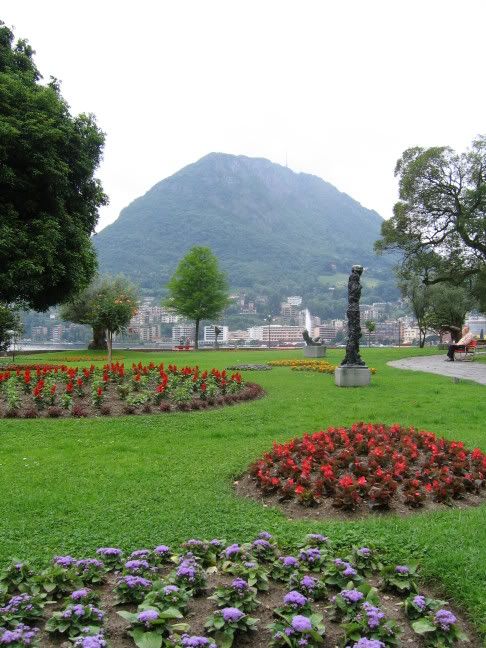 (Note: The last photo is about 4 separate photos stitched together – because we couldn't force passers by to stand stock still for us, there are some weird effects going on)
Energised, we bravely tackled a few giant flights of stairs on our slightly random explorations.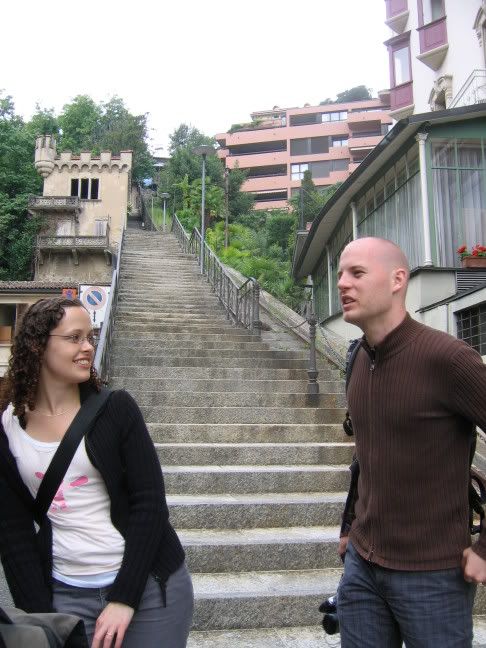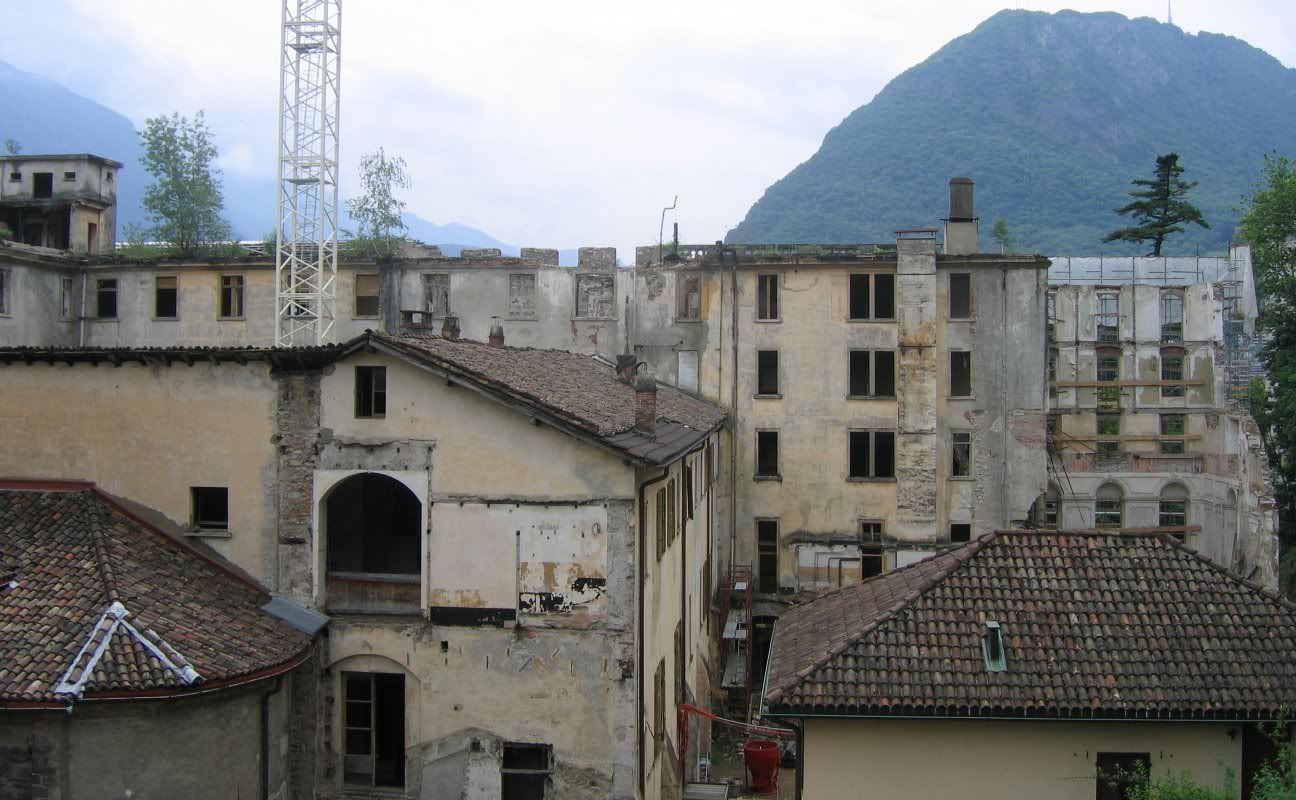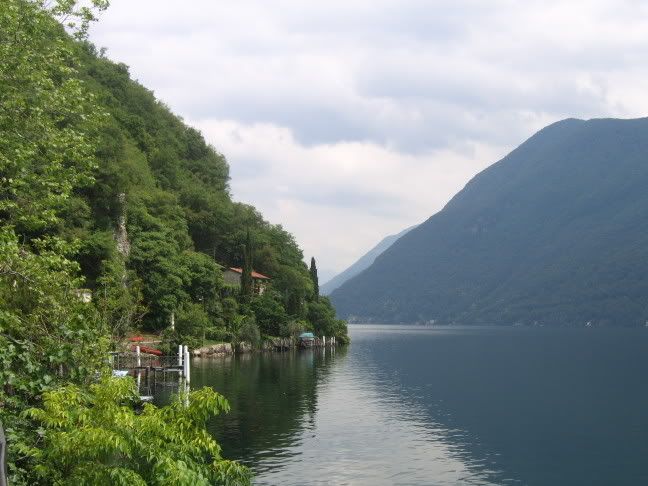 After deciding that the ferry tickets were too expensive, we attempted a bus trip to Gandria (a small town around the lake from Lugano), but ran into the bus siesta – no buses in that direction from 12 to 3pm. So we set off on a walk around the lake, hoping to eventually find Gandria and some lunch.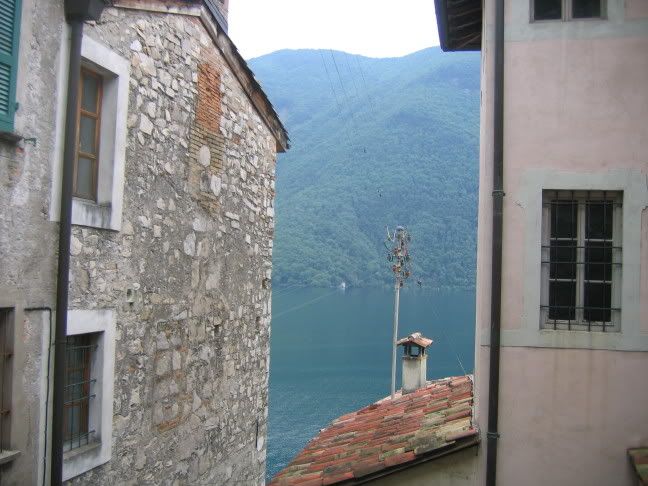 On the way we stumbled across a swan on her nest (and one standing guard in the water).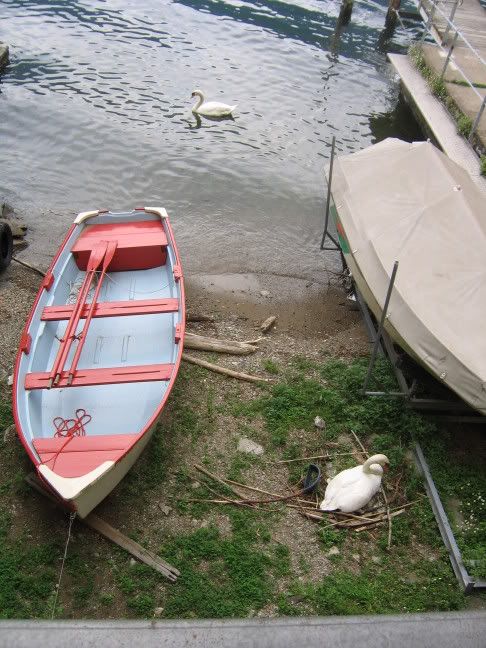 Gandria is (as Dylan noted), the kind of town M. C. Escher would design – all narrow alleys and steep stairways. After hunting in vain for a restaurant that sold pizza, we settled on an Italian place with a balcony over the lake.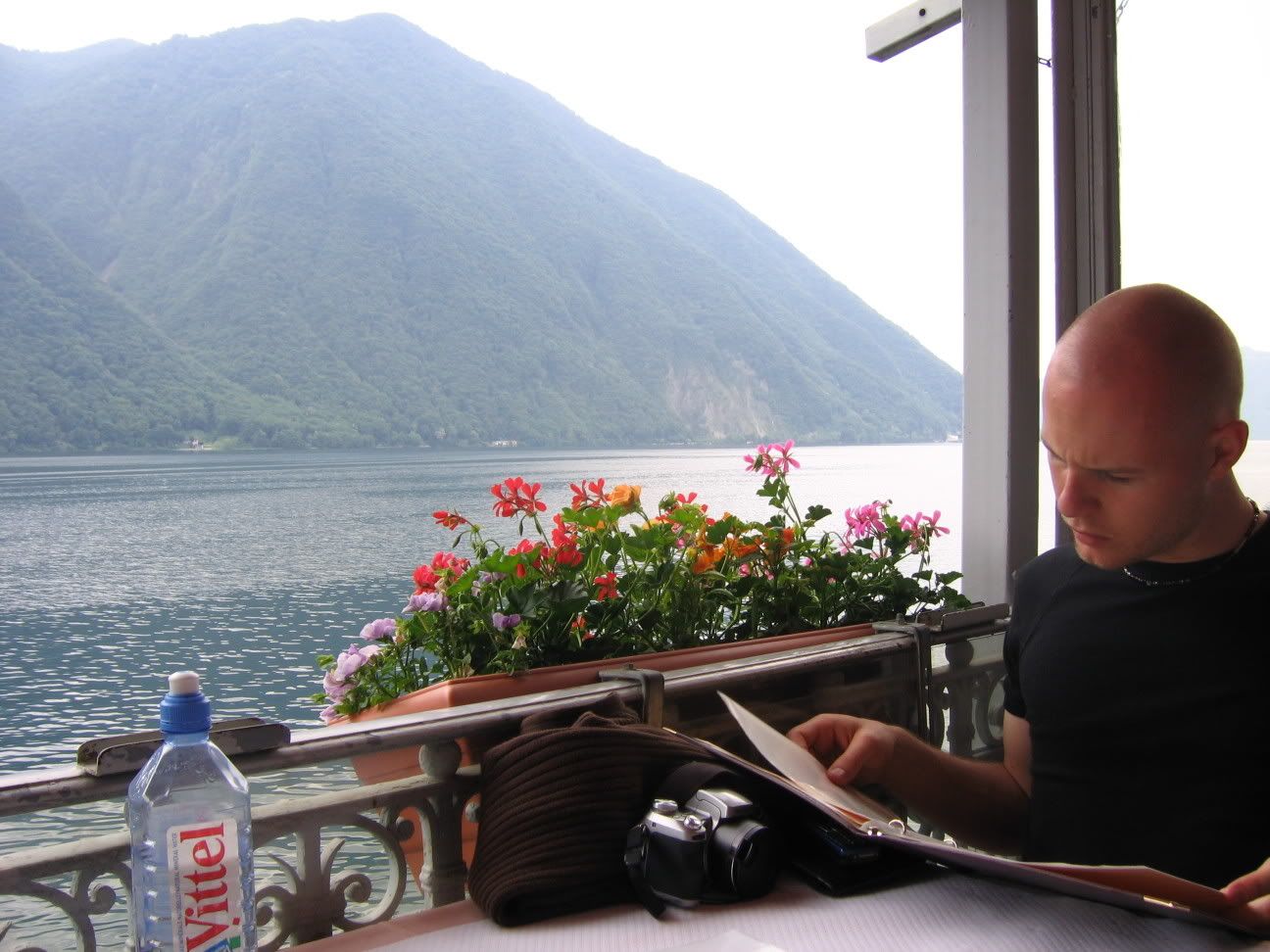 I opted for polenta with porcini mushrooms and Cindy had a mushroom risotto and lemonade.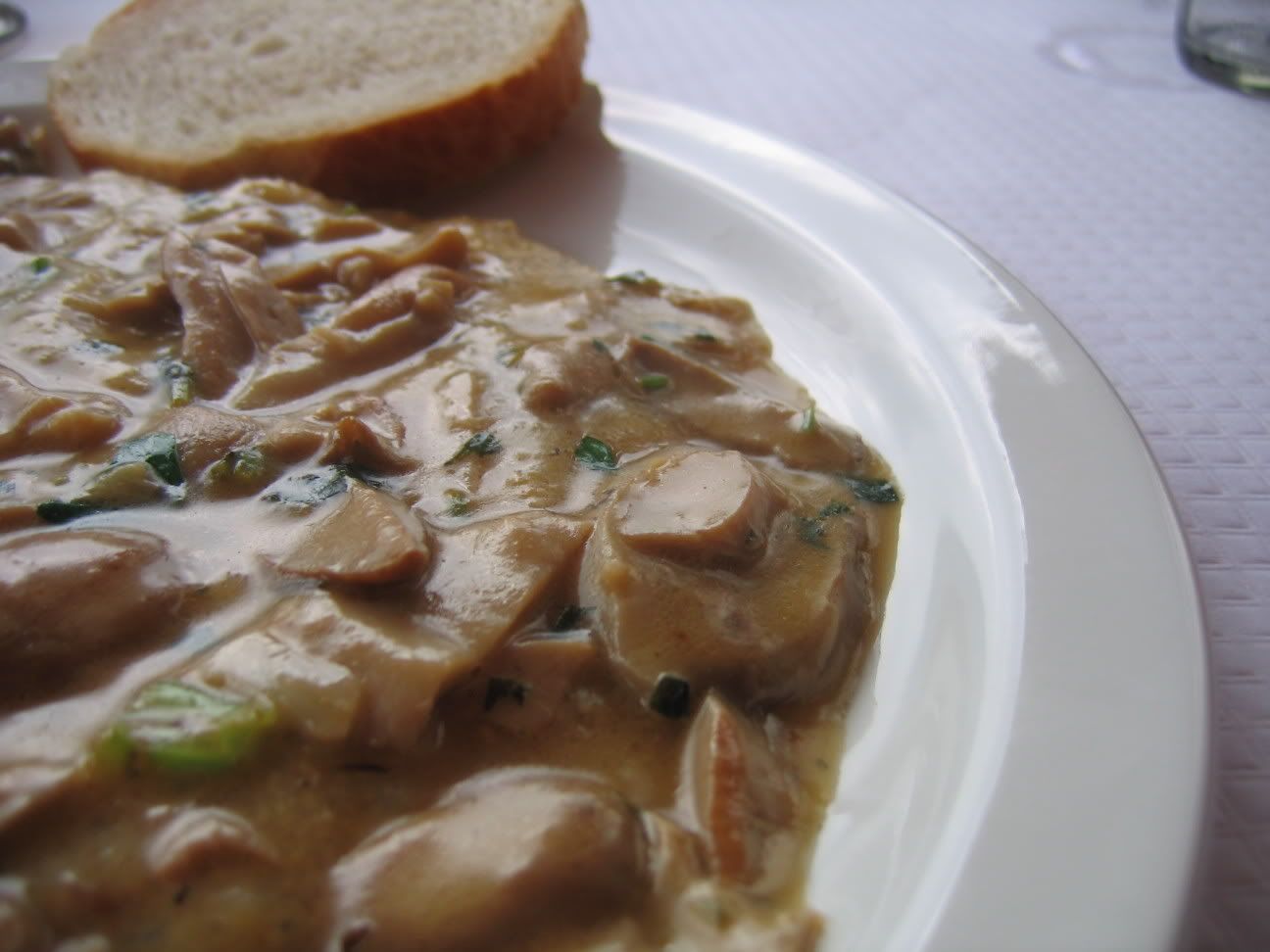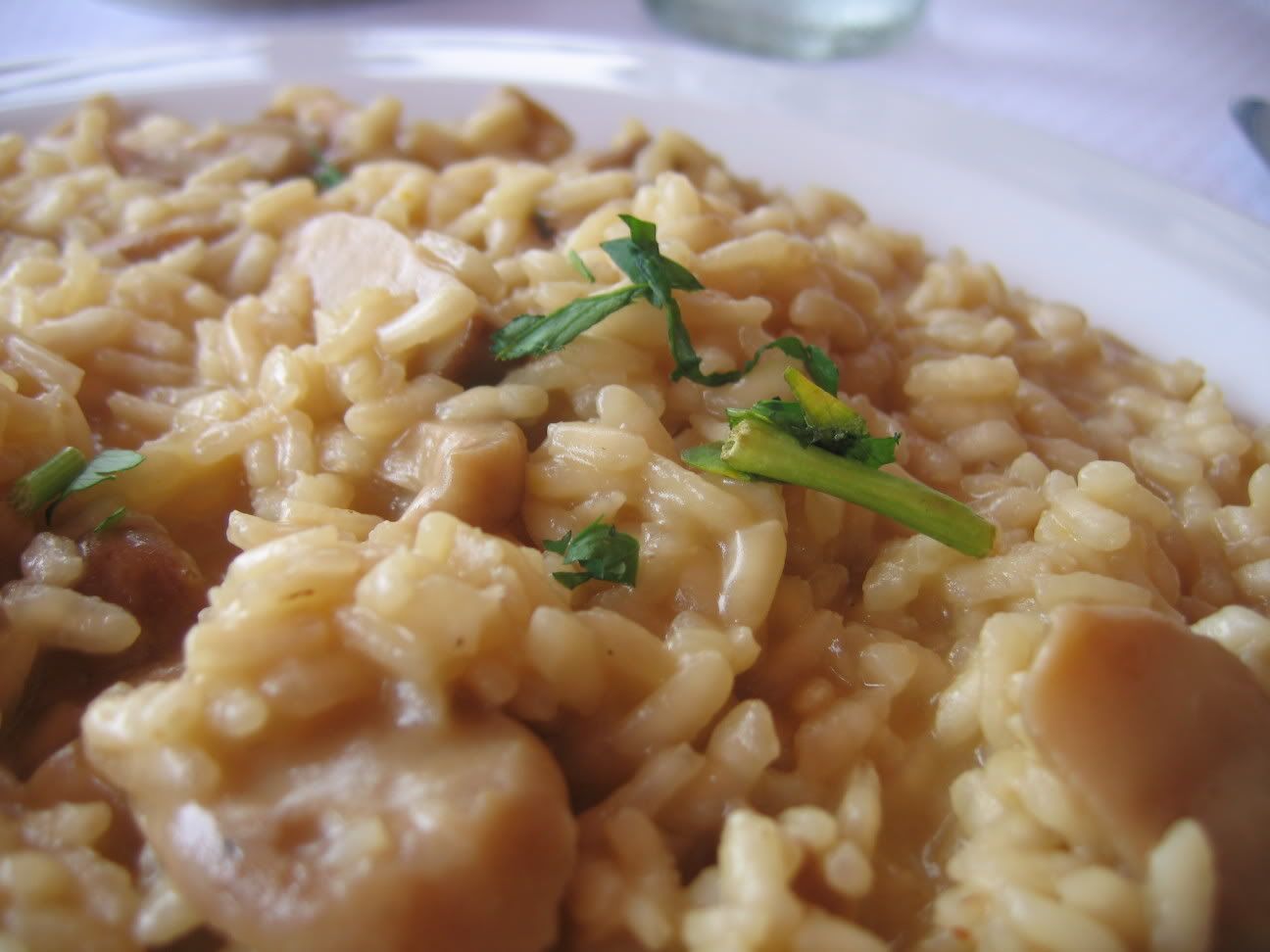 The polenta was mushy and garlicky and the mushrooms added some texture and flavour. I polished it off in about 10 minutes – delicious. Cindy's risotto had a similar flavour, which I thoroughly enjoyed as I finished off the last third of her meal.
Despite being unable to eat her main, Cindy was quick to agree to an order of tiramisu for dessert (as was I). Dylan opted for something called Nonna's Cake.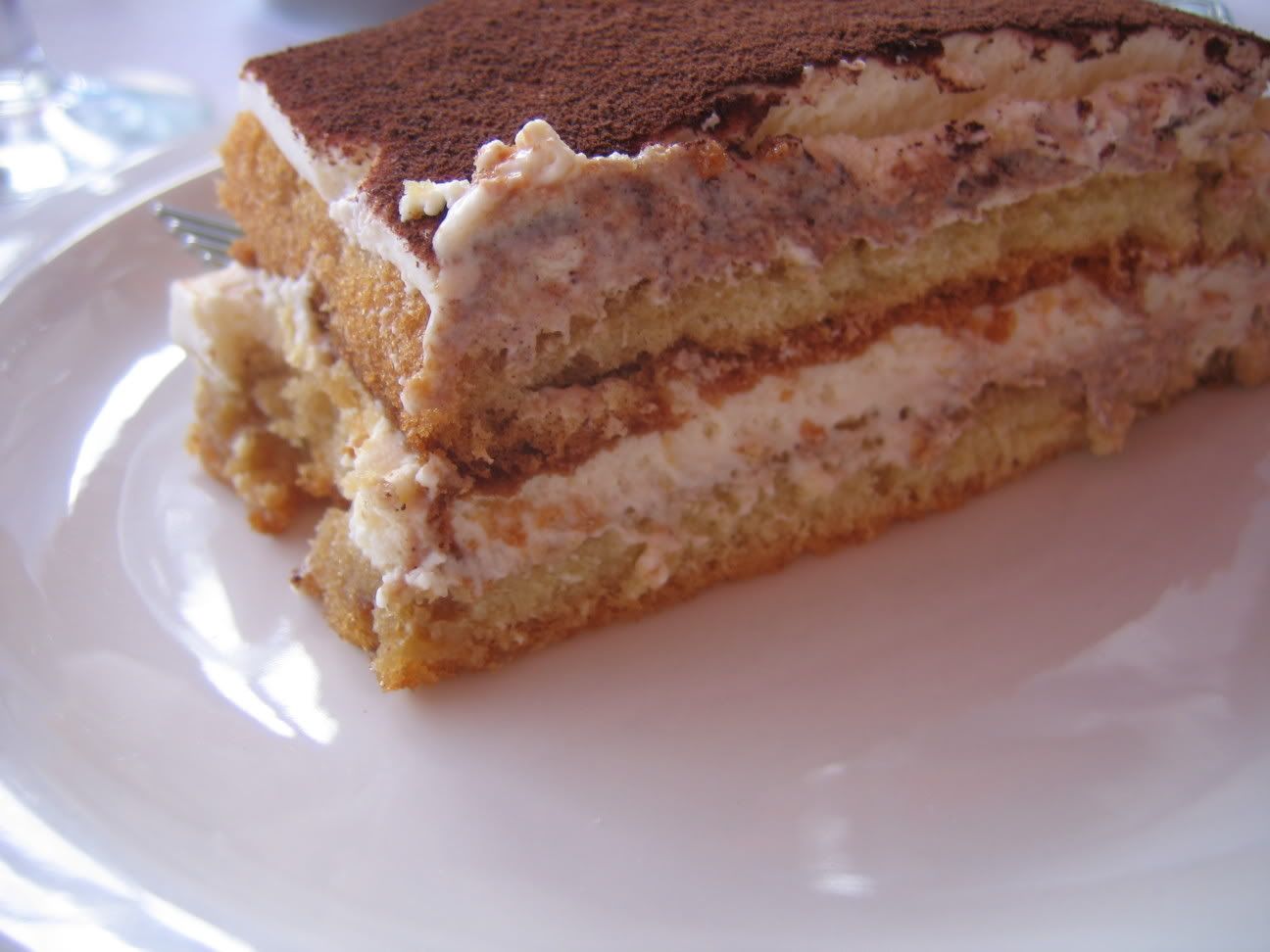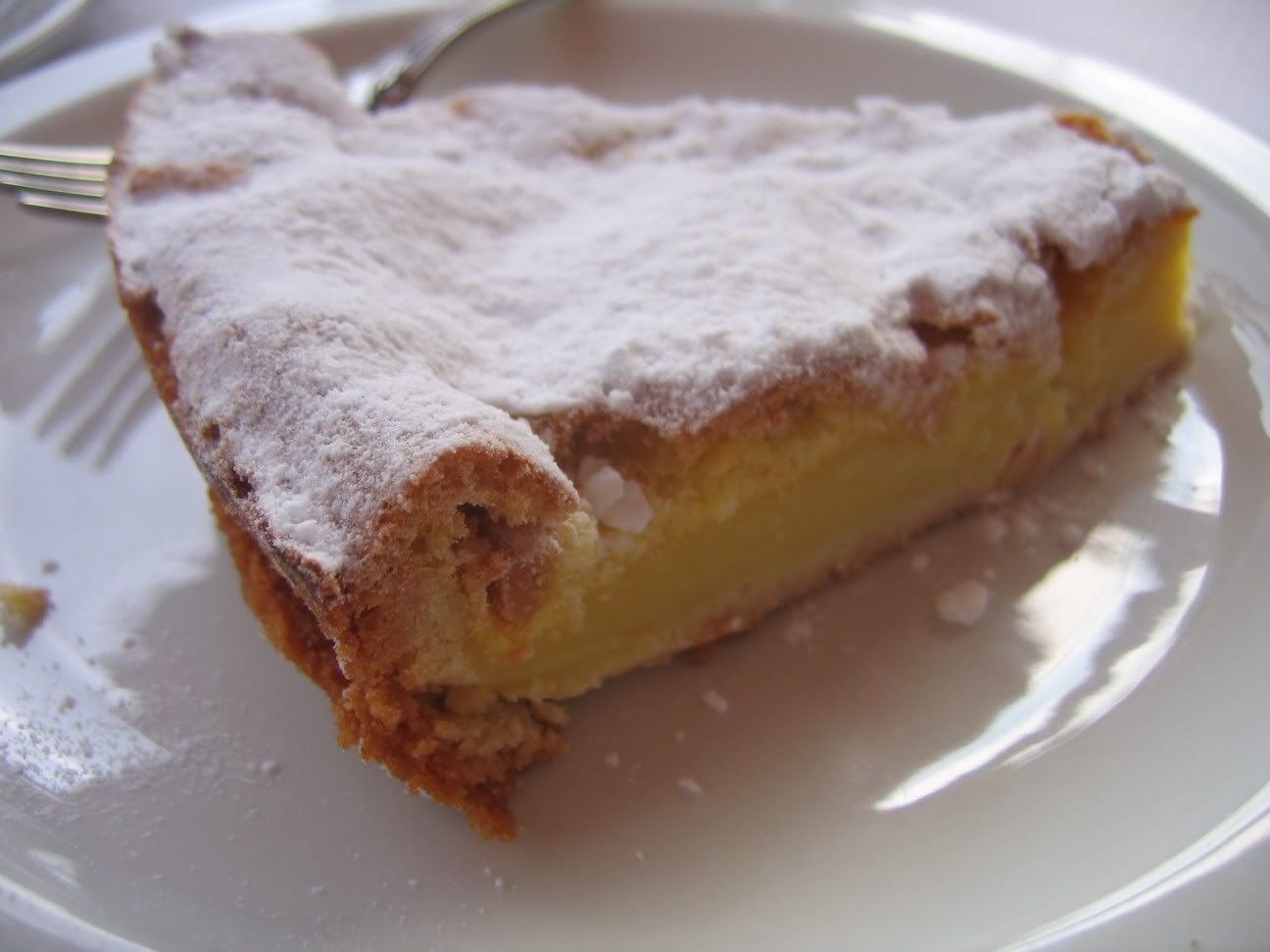 Having lunched for a couple of hours (and been entertained by swallows and hawks over the lake), we eventually dragged ourselves down to the ferry stop to return to Lugano and then to Zurich.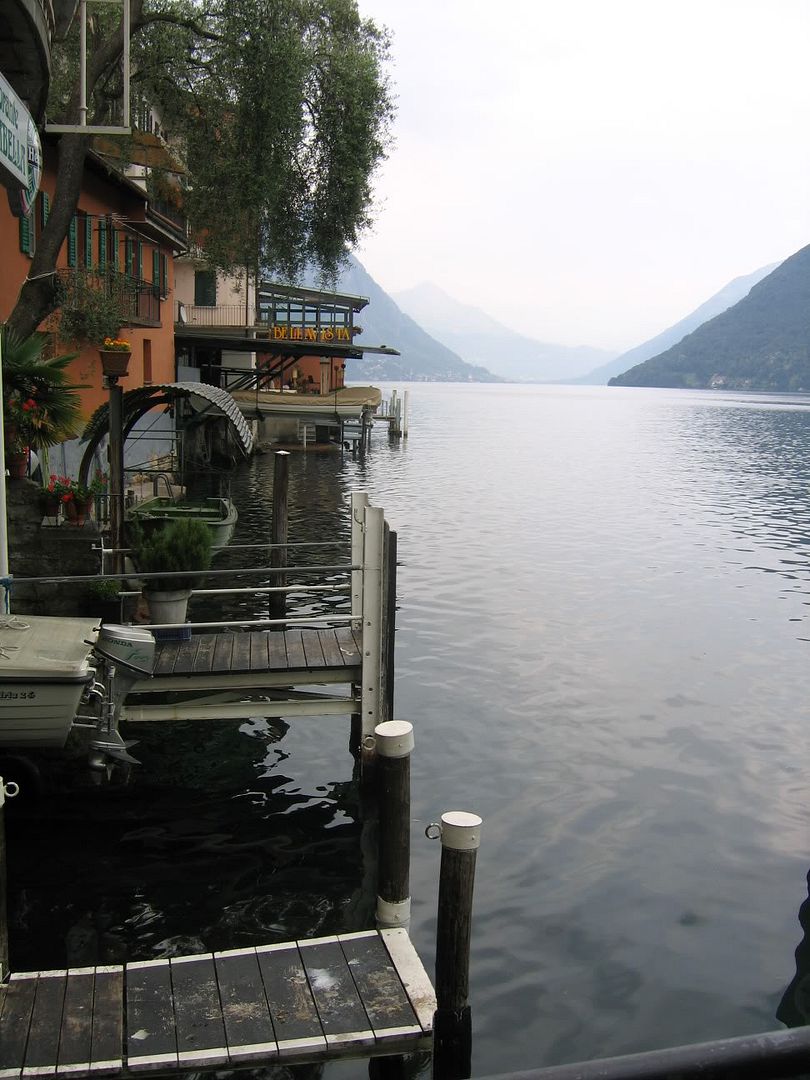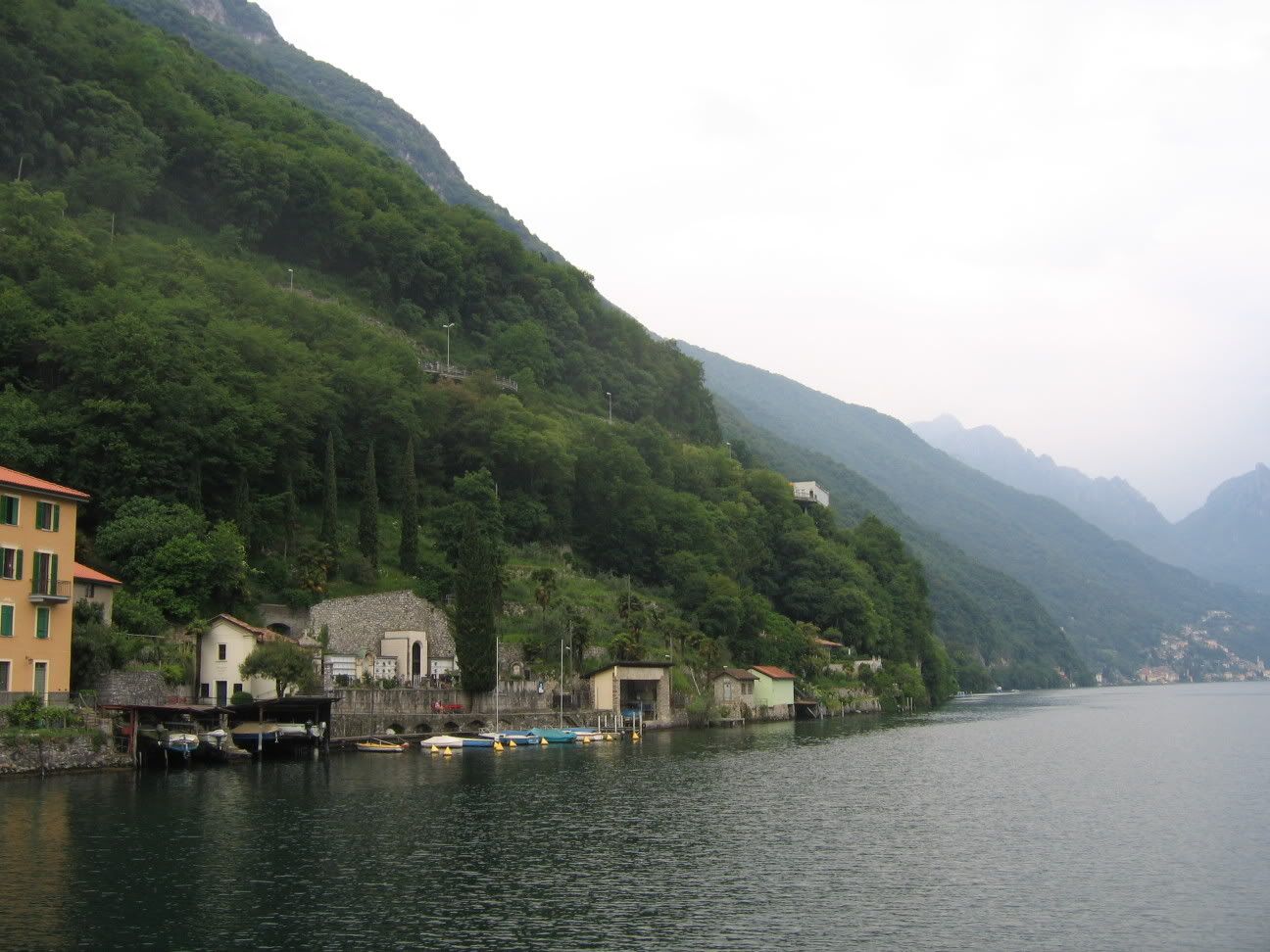 Since Melissa had skipped dessert at lunch, it was decided that we should all have some gelati before boarding the train home.
We arrived home (via a Sprüngli shop) and after some leftovers for those of us still eating, spent the night packing our things and preparing for an early flight the next day.